Wednesday
Video, Audio, Photos
Multi language Captioning of Teaching Videos Continues with the "Sakyong Mipham Rinpoche en español" YouTube Channel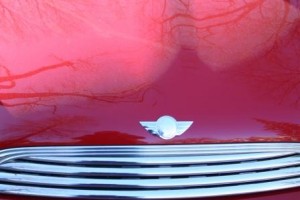 There is now a Spanish version of the Sakyong's YouTube channel Sakyong Mipham Rinpoche en español (http://www.youtube.com/user/SMRShambhalaEsp).
This is in addition to having videos closed captioned in English, Spanish, and often many other languages at The Vidyadhara, Chögyam Trungpa Rinpoche -Official Channel, Sakyong Mipham Rinpoche -Official YouTube Channel, and Shambhala.org's Teachings Library
Sakyong Mipham Rinpoche en español has over thirty videos closed captioned in Spanish. The titles of the talks and most of the descriptions are in Spanish. We hope this will make them easier for Spanish speakers worldwide to find when they are searching the Web and YouTube.
Making this channel possible has been due to the amazing diligence of Luz Rodriguez. Luz has translated all the captions and all the text that you see on that channel.
Many thanks also to Leal Abbott for proof reading the English captions of nearly all these videos
It is exciting to have been able to do this. We have received the enthusiastic support of Shambhala Media and the Office of the Kalapa Court. So it is great to have managed to get this launched and we look forward to more videos of the Sakyong becoming available to add to the channel.
Perhaps the two main advantages to have this channel are:
First. To make these teachings easily accessible to Spanish speakers worldwide.
Second. To provide, for those who are interested, more information in Spanish about Shambhala. We have done that by putting into the videos' Descriptions and onto the Channel's Profile, on main page, some of that information as well as where to find more: teachings, general information, programs, community, MIs, etc. This includes links to the many Spanish speaking Shambhala Centers and Groups. There are also links to Spanish biographies, books, teachings, etc. of both the Vidyadhara and the Sakyong.
Spanish speakers will see the Spanish captions by default. They can also get the whole transcript in Spanish. In fact anyone can get the whole transcript of any of the available languages the same way. How to do that is explained in the Profile section of the main page.
In YouTube the default language for captions is the language you have your computer and YouTube set up for, providing it is available; so that determines the language of the captions that first appear for you.
Spanish speaking Shambhala Centers and groups can also embed the videos from that channel onto their web pages and Spanish will be the default caption language. There is more information on how to do that in the document "Embedding videos onto your Shambhala Center or Groups web page" on the Shambhala Network Captioning and Translating Teaching Videos (http://shambhalanetwork.org/groups/captioning-and-translating-teaching-videos/documents/?category=7778)
We are working with members in other countries to create Shambhala YouTube channels for the Shambhala Buddhist teachings in more languages. I hope you enjoy this.


Prestar atención -Sakyong Mipham Rinpoché. Shambhala
Post Tags:
Captioning of Teaching Videos