Thursday
Filed under International Programs
by Maggie Colby
Shambhala International Program Manager
Halifax, Nova Scotia
Last summer, I had the privilege (by virtue of my job as International Program Manager for Shambhala) to assist with several major programs at all four land centers in the Shambhala mandala. It was a huge learning experience for me, having only started in the position a few months before.
The biggest challenge that arose last year: How can three major programs from a land center with forest fires nearby be moved to downtown Boulder two days before the programs actually start? I mean, really, where to begin?!
Continue…
Entries filed under International Programs
Anglicky preklad – kliknete zde. Praha je pomerne nove Shambhala centrum s velkym poctem mladych lidi. Mnoho z nich ma male deti a to velmi promenilo energii celeho centra. Zamerujeme se vic na nabizeni programu pro rodiny a snazime se zahrnout deti do cele sanghy. Diky Alici ...
continue
Posted February 24, 2009 by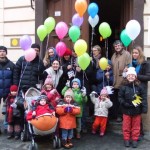 For the original Czech article, click here. Prague is a pretty new Shambhala center with quite many young people. Lots of them have little children now and it has changed the energy of the center a lot. We are now focusing on offering programmes for families and ...
continue
Posted February 24, 2009 by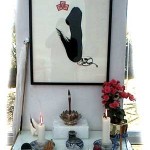 Written for the Dot For a Spanish translation of this article, click here. Brus and Jean Westby live in Bucerias, Mexico, for much of each year, and were recently invited by Acharya Allyn Lyon to help staff a week-long practice retreat at Shambhalacalli in Tepotzlan, a mountain town ...
continue
Posted February 23, 2009 by Brus Westby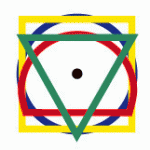 "In order to perform we have to relate to reality.  So to begin, we must have some training on how to relate to reality.  It's not a matter of questionning the nature of reality, it's learning about your style of relating to reality." Venerable Chögyam Trungpa Rinpoche
continue
Posted February 23, 2009 by Jessica Sarapoff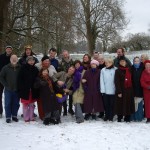 ¡Hay que experimentar Dechen Choling en invierno para creer que realmente existe un sitio así! Hay que estar ahí, sintiendo la energía desnuda en este lugar bendito: los árboles majestuosos sin hojas, el estanque helado, el aire crujiente, el cielo azul con algunas nubes blancas y ...
continue
Posted February 16, 2009 by Adrian_Bude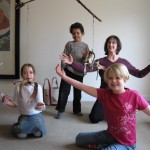 "A work of art is created because there is basic sacredness, independent of the artist's particular religious faith or trust.  Sacredness from that point of view is the discovery of goodness, which is independent of personal, social, or physical restrictions."   Chogyam Trungpa Rinpoche
continue
Posted February 14, 2009 by VM
RSS feed for the International Programs category
View all posts from authors in International Programs: st_editor yeachin_tsai Liesbeth_Scholten SarahLipton
Sites with content in this category:
All content and source © Shambhala International (Vajradhatu) | Website Development by
Blue Mandala
using Wordpress MU.
Shambhala, Shambhala Meditation Center, Shambhala Training and Shambhala Center are registered service marks of Shambhala International (Vajradhatu). Way of Shambhala is a service mark of Shambhala International (Vajradhatu).