Tuesday
Filed under Community Articles, Regions, Southern States
A coalition of meditation centers sponsors community conversation around race, power, and unity in North Carolina
by Catherine Neill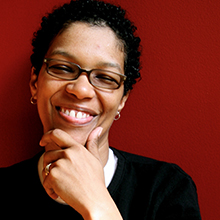 A long time ago, though it's only been two weeks, we were in church on a Friday night in Durham, North Carolina to hear Rev. angel Kyodo williams. Everything that has happened in the interim makes that event much more timely and relevant. We chose a church for her talk because we are in the south; Duke Memorial Church is also a member of Durham Congregations in Action (DCIA), a co-sponsor of the event. We – the organizers of this event – came from Durham Shambhala Center, Chapel Hill Zen Center, and Triangle Insight Community, representing a nascent coalition in Durham, a city of 220,000 people, 52% of whom are African-American, Asian and other people of color. Durham is the fifth largest metropolitan area in North Carolina with the largest proportion of minority residents. Continue…
Entries filed under Regions
Major Events At the beginning of this month we hosted a very successful visit by H.E. Kilung Jigme Rinpoche. 75 people came for his Friday evening talk and then 35 stayed on for each of the day-long programs. The genuine connection between Rinpoche and the Boston sangha ...
continue
Posted February 15, 2008 by Sarah
Practice and Education Updates Following on the Practice and Education Council meeting we now have a very full calendar for 2008 and into 2009. One unique aspect for the 2008 calendar is that we are wrapping up the first and second cycles of Stage 2 of the ...
continue
Posted January 15, 2008 by Sarah
Interested in how the Shambhala Center's finances are looking? Please see the link below for the 2007 year-end explanation: 2007 Year-end explanation Please see here for the spreadsheet showing the finances: 2007 Year-end excel sheet From: Community Life News Magazine
continue
Posted December 29, 2007 by Sarah
Interested in how the Shambhala Center's finances are looking? Please see the link below for the 2007 January – July explanation. 2007 Jan-July explanation Please see here for the spreadsheet showing the finances: 2007 Jan-July excel sheet From: Community Life News Magazine
continue
Posted July 15, 2007 by Sarah
RSS feed for the Regions category
View all posts from authors in Regions: cghenderson
Sites with content in this category:
Website Development by Blue Mandala using Wordpress MU.
All content and source Copyright © 1994-2017. Shambhala International (Vajradhatu), Shambhala, Shambhala Meditation Center, Shambhala Training, Shambhala Center and Way of Shambhala are registered service marks of Shambhala USA