Wednesday
Filed under Scene and Heard
Cheerful Season's Greetings from the Shambhala Times!
Traditionally, Shambhalians recognize and celebrate the changing of the seasons on Nyida Days. One of the most beloved of these celebrations is Children's Day, which comes at the winter solstice, celebrated this year on December 21st. We hope you enjoy this selection of images from past celebrations from the last few years, and encourage you to send photos and descriptions of your home or center events for 2016 to [email protected] . Share the joy of Children's Day!
Entries filed under Scene and Heard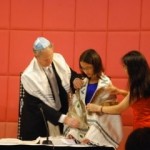 L'Chaim! Lha gyal lo! Beijing resident Lee Weingrad, CEO of the Surmang Foundation, and his beautiful wife, Wang Wenjing, recently celebrated the Valentine's Day bat mitzvah of their beloved daughter Iana Cybelle. He writes, "I always was amazed at my karma to have moved here and live here ...
continue
Posted February 25, 2009 by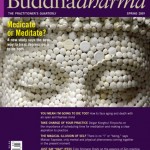 The Shambhala Sun's sister publication, Buddhadharma, is introducing two new columns and invites readers to send in their submissions. New Buddhist Obituary Column Buddhadharma's new obituary column features short, personal essays remembering the life and death of individuals who had a strong connection to the dharma. We invite ...
continue
Posted February 24, 2009 by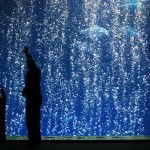 New York City Shambhalian Angela Alston, Outreach Coordinator for A Sea Change, a new documentary on ocean acidification, the hitherto-unseen underbelly of climate change. She writes, "The film is gloomy, cheerful, whimsical, and inspiring" and invites readers to a free premiere in Washington, D.C. on Saturday, ...
continue
Posted February 24, 2009 by
The Shambhala Sun's daily blog, Shambhala SunSpace, serves up daily some of the finest news, reviews, stories and links from around the Buddhist-inspired world. On SunSpace (shambhalasun.com/sunspace) you'll find: Q&A's and blog-posts from Sun authors and teachers Shambhala Sun Audio: bringing your favorite voices to life Up-to-the-minute Dharma and cultural ...
continue
Posted February 23, 2009 by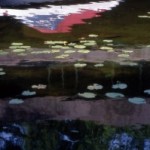 Osprey Books has re-released William Gilkerson's 1963 classic Gilkerson on War under the new title From Rocks to Rockets in re-formatted United Kingdom and North American editions. Available in bookstores and online as of October 2008. Bill's award-winning novel Pirate's Passage has been reprinted in several ...
continue
Posted February 23, 2009 by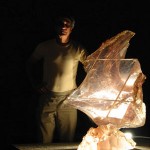 Sculptures in Resin (1970-1995) & "Infinity Boxes" (2002- 2004)   A mini retrospective spaning on 35 years  March 10 – April 12 Centre culturel Jean Gagnat; Limoges, France
continue
Posted February 23, 2009 by Jessica Sarapoff
Snapshots of a few members in our Boston community, and what they are up to. Photos are by Calvin Hennig. Janet Romaine (October, 2008) I've been spending some time making phone calls for the Obama campaign. NH is (or was) a battleground state, where McCain has been ...
continue
Posted February 21, 2009 by Sarah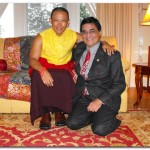 Most of these announcements of births and deaths were submitted to the Dot after the final issue had already gone to publication. Send your announcements to
[email protected]
continue
Posted February 15, 2009 by
Announcement about A show of new photographs by Boston community member, and Boston Shambhala Center's Meditation Intructor Coordinator Katherine Adams. February – March 2009 Windows Reception: February 12th, 5 – 7p Brookline Public Library Coolidge Corner Branch 31 Pleasant Street   Monday, Wednesday: 10a – 6p Tuesday, Thursday: 10a – 9p Friday, Saturday: ...
continue
Posted February 9, 2009 by Sarah
RSS feed for the Scene and Heard category
View all posts from authors in Scene and Heard: cghenderson Nicole_Carlson donna_williams Akiba_Barberousse
Sites with content in this category: shambhalatimes.org shambhalatimes.org shambhalatimes.org shambhalatimes.org
Website Development by Blue Mandala using Wordpress MU.
All content and source Copyright © 1994-2017. Shambhala International (Vajradhatu), Shambhala, Shambhala Meditation Center, Shambhala Training, Shambhala Center and Way of Shambhala are registered service marks of Shambhala USA