Monday
Filed under Video, Audio, Photos
Inspiring video lets us hear from the Sakyong, with leaders from all around the mandala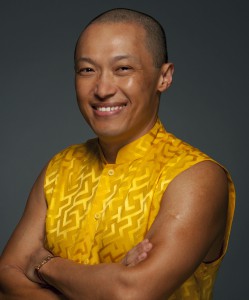 Discovering our bravery, strength, and confidence. Being touched by what is going on, but not being overwhelmed by it. Staying with bravery in the face of fear. Waking up to the reality of who we are. Offering up what we have to the rest of the world. These are the ways that Shambhalians manifest their lineage, a lineage carried in the heart.
Click here to see this inspirational new video, entitled Living Lineage.
Entries filed under Video, Audio, Photos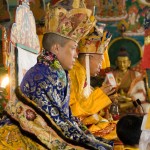 The Rinchen Terdzo concluded this week with the enthronement of the Sakyong as a lineage holder of the transmission of this "precious treasury of terma," the literal meaning of the Richen Terdzo. During the final event, the Sakyong and Sakyong Wangmo made formal offerings to His ...
continue
Posted March 13, 2009 by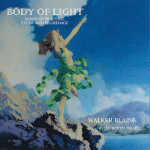 End of the Sky, Songs of Dharma A CD by Lama Karma Chotso Produced by Rachel Faro Special Guests: Steve Gorn, Inner Voice Now available on iTunes! To order a CD or for more information go to www.endofthesky.net Lama Karma Chotso is a fully ordained Kagyü nun teaching and living in ...
continue
Posted March 8, 2009 by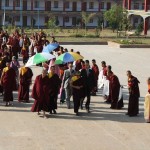 Losar, the Tibetan new year, was celebrated by the Sakyong and Sakyong Wangmo in Orissa, India with members of the Shambhala Community and Ripa lineage. These photos and a description of the festivities have been offered by Walker Blaine on the Rinchen Terdzo blog and used ...
continue
Posted March 5, 2009 by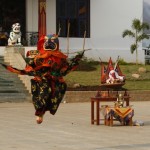 View photographs of the gutor rituals and lama dances at Thupden Mindrolling Monastery Monastery in Orissa, India, the seat of His Eminence Namkha Drimed Rinpoche. The gutor rituals, done at the end of the year in order to dispel negativity, were attended by His Eminence Namkha ...
continue
Posted February 25, 2009 by
Warrior is GenerousEvery Wednesday we host an Open House where senior teachers and special guests guide community members in meditation and give a dharma talk. Enjoy the talk that senior teacher Carolyn Krusinski gave on Wednesday February 4th, 2009 called "The Warrior is Generous". Acharya Emily Bower ...
continue
Posted February 23, 2009 by Sarah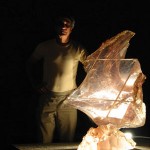 Sculptures in Resin (1970-1995) & "Infinity Boxes" (2002- 2004)   A mini retrospective spaning on 35 years  March 10 – April 12 Centre culturel Jean Gagnat; Limoges, France
continue
Posted February 23, 2009 by Jessica Sarapoff
Snapshots of a few members in our Boston community, and what they are up to. Photos are by Calvin Hennig. Janet Romaine (October, 2008) I've been spending some time making phone calls for the Obama campaign. NH is (or was) a battleground state, where McCain has been ...
continue
Posted February 21, 2009 by Sarah
Travel away to Nebraska with this piece of prose by Boston community member Calvin Hennig. He is also an accomplished photographer, and loves to walk his dogs in the Arboretum. He'll be traveling to Morocco for three weeks, so look forward to some more travel photos ...
continue
Posted February 20, 2009 by Sarah
In this talk given in Albany, New York, Acharya Eric Spiegel explores how we can bring practice, study, and warriorship to this economic winter.
continue
Posted February 20, 2009 by Jennifer Holder
In this video, Sakyong Mipham Rinpoche describes how true compassion for others inspires happiness in us, whatever the circumstance.
continue
Posted February 20, 2009 by Jennifer Holder
RSS feed for the Video, Audio, Photos category
View all posts from authors in Video, Audio, Photos: Karen_Smith cghenderson Ashley_Hodson
Sites with content in this category: shambhalatimes.org shambhalatimes.org boston.shambhalatimes.org
Website Development by Blue Mandala using Wordpress MU.
All content and source Copyright © 1994-2017. Shambhala International (Vajradhatu), Shambhala, Shambhala Meditation Center, Shambhala Training, Shambhala Center and Way of Shambhala are registered service marks of Shambhala USA