All entries filed under this archive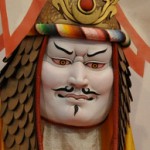 Audio recording offered by Khenpo Gawang Rinpoche to the Shambhala community When you tell the story of buddhas and bodhisattvas, there are many ways to tell them: outer, inner and secret biographies. In this case, we're going to tell the outer biography of Gesar. He is the son of ...
continue
Posted June 1, 2012 by Editor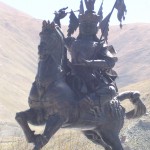 Inspired by the profound teachings of Gesar of Ling, the mythical, historical, holder of sacred buddhist teachings, Khenpo Gawang Rinpoche has offered the Shambhala Times readers an audio gift of song and story. This broadcast tells the story of Gesar going to India and the hell ...
continue
Posted December 15, 2011 by Editor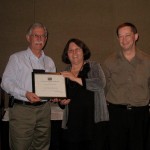 Shambhala Archives is Honored with Award for the Audio Recovery Project By Carolyn Gimian, with Jennifer Holder contributing On Friday, June 11, the Shambhala Archives received the Carman V. Carroll Award for Outstanding Achievement in Archival Preservation from the Council of Nova Scotia ...
continue
Posted June 18, 2010 by
All content and source © Shambhala International (Vajradhatu) | Website Development by
Blue Mandala
using Wordpress MU.
Shambhala, Shambhala Meditation Center, Shambhala Training and Shambhala Center are registered service marks of Shambhala International (Vajradhatu). Way of Shambhala is a service mark of Shambhala International (Vajradhatu).