Friday
Opinion Pieces
Translating the Dharma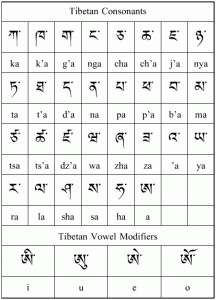 Pour lire cet article en français, cliquez ici.
During my early teenage years in India, I tried to read The Times of India to my grandfather, who was a scholar in English and Latin. As I read, he would give me the etymology of virtually each and every English word. I was too young to follow all of his explanations, but that made the experience all the more fascinating and magical. I continued the journey into the magical world of words with one of my favorite uncles who was a writer, translator and storyteller for children.
Indians are used to being bathed daily in a variety of languages, switching smoothly from one language to another as they speak together. (I now live in Corsica, where Corsicans do the same with French and Corsican…)
When I stepped into the world of Shambhala, it seemed as though I was continuing that journey, with an added bonus of dharma teachings. Discovering Shambhala and Buddhist teachings in France, where I live, has actually taken me back to my Indian roots, with the feeling of coming full circle. When I chant mantras in Sanskrit, the ancestor of my mother tongue, Marathi, it's like coming home. Translating dharma from English into French seemed therefore as a very natural step to take. It's delightful to delve further into the teachings to deepen one's understanding. It's challenging to study and look for the right word, the right expression to give the best rendering possible. It's rewarding to be of help to the sangha and an honor to be a "two-headed parrot" [see editor's note below].
Whilst the Buddha is believed to have spoken the Magadhi Prakrit language of ancient eastern India, the earliest Buddhist canon is in Pali. The Buddha encouraged his disciples to propagate the dharma in the local languages. Both Chogyam Trungpa Rinpoche and Sakyong Mipham Rinpoche have stressed the importance of enabling people to study and practice dharma in their mother tongues so that it becomes a natural part of their lives and path.
With the extraordinary teachings that Trungpa Rinpoche gave us, the tireless teaching activity of the Sakyong and the expansion of Shambhala dharma worldwide – not to mention the constant flow of manuals, letters, reports and even websites that we are expected to translate – there is no dearth of work for the dozen or so translating committees in our mandala. Working in committee to come up with a final version, especially for liturgies that are going to be chanted daily by many a practitioner, can be a long process. Trying to reach a consensus requires a lot of give-and-take, which is like "sand-papering the ego" as the Vidyadhara put it. Just imagine a bunch of people with a predominance of vajra energy, trying to work together and cope with deadlines with a dose of karma energy thrown in…!
Translators also often do interpreting during programs, which is a practice in itself.
Although you may not need a translation of English, I invite you to take interest and discover the work being done by translators and interpreters in our mandala.
The author is the coordinator of Les Traductions Manjushri France. For more information, please visit http://manjushri.shambhala.fr/ and http://translators.shambhala.info/
Editor's note on two-headed parrots: in Tibetan art and iconography, the two-headed parrot represents Vairocana, the great translator and disciple of Padmasambhava. The two eyes and beaks of each bird, facing towards opposite directions, symbolize both the transmission of the Buddhist teachings from India into Tibet, and their translation from Sanskrit into Tibetan.
Post Tags:
Les Traductions Manjushri
,
opinion
,
Sakyong Mipham
,
translating