Saturday
Featured Stories
Know Your Shambhala: The Quiz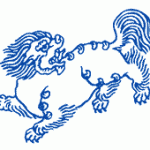 1. What is the name of the Shambhala Practice Centre whose name means "Dharma Place of Great Bliss"?
2. Who was the King of Shambhala who received the Kalachakra Tantra from the Buddha?
3. In what year was the Great Stupa of Dharmakaya formally consecrated by His Holiness Penor Rinpoche?
4. What is the name of the land in Nova Scotia, Canada, described by Feng Shui Master Eva Wong as the energetic centre of the Shambhala mandala?
5. In what Tibetan monastery was Chögyam Trungpa Rinpoche enthroned as the Eleventh Trungpa Tulku?
6. What is the Sanskrit equivalent of the Tibetan term, shiné?
7. Fill in the blank from the Sadhana of Mahamudra:
In the mandala of ___________________
Shines moonlight, pure and all-pervading
8. How many Lojong slogans are there?
Click here for the Answers to Quiz #1.
If you want to suggest a correction or comment on any of the quiz questions and answers (or if you would like to send in questions and answers for future quizzes), please contact [email protected].
Post Tags:
quiz