Thursday
Arts and Poetry, World, other
Clara's Booger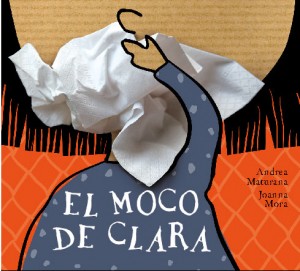 I arrived in Shambhala 12 years ago when the Santiago Shambhala Center was a very small and ghostly apartment and when it was necessary to "ask for a date" in order to receive initial meditation instruction. I wanted the instruction to help me sleep better because when I turned the light off my head started chattering and I couldn't find the off button.
I received first instruction and ever since then I have been a member of the Santiago Shambhala Meditation Center. I still have trouble sleeping sometimes, but I've discovered that I'm part of this mandala, and that Shambhala teachings move me deeply and I feel extremely lucky having the chance to receive them.
Some things have changed in my life, or maybe many, but I've always been a writer. This year I'll publish a book for kids, called "Clara's Booger", with Alfaguara Publishers. I also have six more books: three for adults and three for children. The children's books can be found in www.alfaguarainfantilyjuvenil.cl. Except for one that was published in Mexico and hasn't been published in Chile.
My books for adults are "(Des)Encuentros (Des)esperados", "El Daño" and "No Decir", all published by Alfaguara. They have not been translated into English yet. The only translation is of the novel (El daño) into Dutch.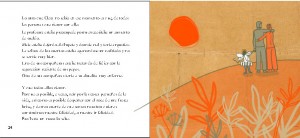 I consider "Clara's Booger" to be a Dharmic book, although some people have trouble understanding what can be buddhist about a booger. It has wonderful illustrations, done by my childhood friend Joanna Mora, and addresses dealing with difficult issues at any age in a funny and warm way for kids. My previous book, "Eva y su Tan", deals with loss and was included in the International Board on Books for Young People's (IBBY) yearly Honor list..
Some extracts (free translation)

"This is the story of Clara's booger.
Clara's life was not easy at all then. Her parents used to argue a lot. They thought she didn't notice, but she knew better: she could tell through their sad voices and faces."

Another one:

"Clara's daddy walked for a while and then sat on a bench in the park. He had lots of things to think about. Suddenly, a spring breeze arose and something magical happened. It was as if the fresh air had awakened him from a long dream."

Another one:

"Because sometimes we can laugh at small things of life, the same way we can wake up after being touched lightly by a fresh breeze… …"
The current estimated due date for publication is  November 2009 in Chile. I don't know if it will be published anywhere else. That is one of the things that, like most, don't depend on me, but on my publisher.
For the original Spanish language article, click here.
Post Tags:
arts
,
Children
,
Santiago