Friday
Featured Stories
Welcome to the Spring Equinox focus on Family!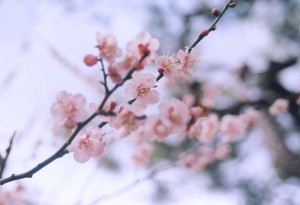 I'm pleased to have been invited as guest editor for this Shambhala Times focus on Family. Thanks to my co-editor, David Whitehorn, for working with me in presenting a sample of writings about families and Shambhala.
As a Grade One teacher, one of the things I explore with students at the beginning of the year is "number sense."  What does 20 of something look like? How about 70? If you have 70 paper clips and 70 bicycles, how will that look different? It is pure discovery learning for the young mind and loads of fun to listen to their musings.  In this issue of Shambhala Times, we hope to get you thinking about "family sense."
We begin this series of articles with the transcript of Raising Our Children, Sharing Our World, a talk on parenting and education given by Chogyam Trungpa Rinpoche in 1978 at the opening of the Alaya Preschool in Boulder, Colorado.
The view of parenting as path is explored as well by Carolyn Gimian (Celebrating Small Moments), Sirka Louca (Mindful Parenting) and the European team of Chris Tamdjidi, Sophie Maclaren and Beate Kirchof-Schlarge (Parenting as Path, in German here and in English here.)
Hubert Schiff opines on using ur Shambhala myths as nursery rhymes (Born in Shambhala) and Marc Matheson reminisces on what family means to him (The Family of Good Heart).
Carolyn Gimian also provides a delightful interview (Making Space to be Human) with Virginia Hilliker, a revered elder and treasure of wisdom on families. Finally, co-editor David Whitehorn (Aging, Families and Shambhala) asks us to contemplate aging in the context of families.
Looking ahead to summertime, when many families enjoy holidays at our rural retreat centers, Dan Glenn, Children, Youth and Families Coordinator at Karme Choling, shares news of the return of their Aloka Children's Program, and from Gampo Abbey, Director Les Ste. Marie announces this year's Monastic Youth Dathun. In Awakened Early, Awakened Often, Karen Fish relates news about this year's Family Camp at Dorje Denma Ling.
Watch Shambhala Times in the coming weeks as we share with you more Family-related features and articles!
Some of my own "family sense" comes from relating to birthdays. In my family, we celebrate these special days with a dinner and a home-baked cake – or two, in my father's case, since putting 80 candles on one cake was out of the question.  It has been more than a few decades since the number of candles accurately reflected his age and you can see in the photo that his "number sense" was being challenged!
The next birthday celebrated in our family was our youngest son's 20th. Seeing your own child leave behind the teen years and engaging life as an adult is a celebration in its own right.  And another topic that we hope that you will write about.
Here he is looking at one of his birthday gifts.
As members of the Shambhala community, we are part of a worldwide "family" and we know each other as being part of the Mukpo "clan." Since many of us do not live close to our families of origin, the idea of having a Shambhala family, sangha or community of practitioners to share the path with is both practical and meaningful. In terms of the Shambhala path, it is where the rubber hits the road on the bodhisattva path. I like to think of it as helping us to be more well-rounded in ways that only family or sangha can. Perhaps the stories on these pages are ways for us to remember that everyone has been our mother, and everyone has been our child.
So, I'll leave you with another version of family sense, written by Kerry Lee McLean (Bringing Peace into Your Home with Family Meditation):
Shambhala Clan Aspiration
May the heart of our community be warmed by the laughter of children, energized by the passion of teenagers, inspired by the pure vision of young adults, enriched by the generosity of parents, strengthened by the discipline of adults and stabilized by the wisdom of elders.
We hope more than anything that you see yourself somewhere in this aspiration and, in some way, reflected in the articles presented here.  Please let us know about your own "family sense."
Susan Williams is the Chair of the Family and Children's Working Group. Please e-mail her here if you have an interest in joining the Family and Children's Working Group.  New members are most welcome, especially if you have a passion for nurturing this particular area in our mandala.
[Editor's invitation: If you would like to see all of Shambhala Times' current offerings on family, children and aging, click on "Search News" in the upper-left corner of any page and type in these – or any – key words. And, your comments, suggestions and submissions are always encouraged!]
Post Tags:
aging
,
Family
,
spring equinox