Friday
Community Articles
Meeting the Guru I Never Knew
The Vidyadhara's presence is so profoundly with us, as the Sakyong says in THE DIRECT ANTIDOTE: "He is, in fact, here in the present, now more than ever. Even though many people… have never met him, he somehow has seeped into their inspiration." How did you meet Chogyam Trungpa Rinpoche, the guru you never knew? Share your stories by leaving a comment at the bottom of this post.

I met Chogyam Trungpa in New York in 1995. I was in East-West books on lower Fifth Avenue looking for something that would help me understand my beginning meditation practice when a stranger came up, pulled a book off the shelf and handed it to me, saying, "This book is really good, you should read it." Then he walked away.
That book was "The Myth of Freedom." And it began a life-changing relationship with a teacher I never met. Reading his book, it was the first time that someone told me there was nothing wrong with who I was, that I did not have to try to be "good," that I could accept myself as I am without feeling like I needed to change. In fact, I was told that all the stuff that I longed to be rid of, the parts of me that were a source of constant embarrassment and shame, were actually a source of wisdom, a part of the path. Shocking stuff for someone raised with the idea that he was fundamentally sinful, corrupt, and most likely bound for hell. Finally someone was speaking to me about my experience in a way that I could understand. And he genuinely understood me. It came as such a relief that I could not put the book down for several days.
The stranger at the bookstore introduced me to Chogyam Trungpa in one other important way. He came back a few minutes after handing me the book and said, "If you're interested, I know a place where you can get meditation instruction." He gave me the address of the New York Dharmadatu, then on West 19th Street. Not long after, I worked up the courage to go to the loft on 19th Street. I was let in by a man with long silver hair and a beard to match, who informed me that the scheduled meditation instructor had not shown up. He suggested I go in and sit with the others who were already meditating and gently led me into the shrine room. Though I felt strange and out of place sitting in silence with this small group of people I didn't know, I found later that I wanted to come back. I wanted to know more.
That desire to know more has been at the heart of my relationship with Chogyam Trungpa. I've read and re-read his books, studied the Shambhala Buddhist teachings, and struggled to relate with the community of people who share in the vision he expressed. I am grateful for that vision—a vision at once profoundly gentle and radically uncompromising. Though I never met Chogyam Trungpa, I am confronted by the expression of his mind every day.
I can never forget the guru I never knew.
_______________________________________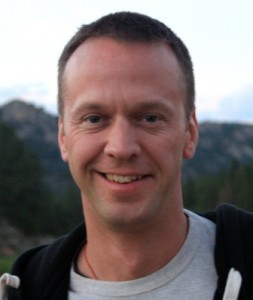 Eric has been practicing and studying Shambhala dharma since 1996. He is currently the resident director for the Sacred Path of the Warrior program at the Shambhala Meditation Center of New York, where he lives and works as a freelance medical writer.
Post Tags:
Chogyam Trungpa
,
Parinirvana