Tuesday
Dharma Teachings
Karma and the Economy, by Acharya Eric Spiegel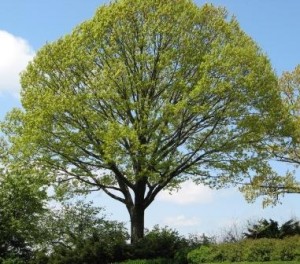 How are we to understand what is going on right now in the world? How can so many people be suffering and there be no direct culprit? As I have been contemplating this crisis and watching (and living) the enormous suffering that is it's mark, I have decided to write a series of short pieces examining our world from different points of view. I invite comment and questions. I don't necessarily have great answers.
Right now, teachings on karma are helpful and relevant. In every moment, every being is generating karmic seeds for future germination. Every thought, positive or negative, that we have – every action we make – has some effect on the interdependent universe.
Somewhere, in some office or lab, a very bright guy – or an accumulation of bright men and women having great ideas – came up with a way to limit the exposure a lender would have when they wrote a loan or mortgage. This didn't happen overnight. Many gradual great ideas led up to this one. First, the loans that airlines take to buy 747s were packaged and sold with the planes provided as collateral. Then your Mastercard debt was sold, along with my American Express bill, and our payments were the collateral that guaranteed this new, trade-able, piece of paper so that your neighbor's pension plan or money market fund could buy a piece of it and allow her to retire more gracefully. I worked in a company that bought these "Collateralized Mortgage Obligations" or CMOs as they were known, and further packaged them in bundles so that a pension plan could have just the payout level it anticipated needing at a given time. I am pretty sure that no one along the way thought they were doing anything other than finding new ways to make a living while also being of some benefit.
Then, of course, someone realized that the millions of mortgages could be packaged into big bundles and those bundles could be sold in smaller pieces, and these became part of each of our retirement plans, bond funds, etc. And I'm sure there were further great ideas that made it even less likely that we would ever experience pain or suffering of any sort, or that ANYONE would ever experience such pain. The world was only going to get better. Yet, while everything seemed to be moving in a positive direction, the foundations of our economy (stable pricing and reliable markets based on common interest) were eroded. We could say that this was a prime example of samsara at work.
The Buddha brilliantly noted that wherever there is space there are beings; wherever there are beings there are conflicted emotions (klesha); and wherever there is klesha, there is suffering. And as we know, he is usually right.
Coming back to the seeds that we sow: Some seeds germinate quickly, grow for a season, flower and die. Others lay dormant for many years – some need to freeze and some need to burn – and eventually perhaps the conditions will be right for them to germinate. Even of those that germinate, some may have too much moisture and rot and some may dry up and wilt. Very few will grow into great trees with many branches that release new seeds into the world.
The idea of packaging mortgages was one idea that grew and spread. Some people realized that since the bank writing the mortgage wasn't going to own it for very long, they weren't very concerned about the stability of the loan. Other people realized that if this was so, they could be fairly free with the appraisals because as soon as the loan was written it became a free soul, un-tethered to a bank or banker. Others realized that if the banks were giving away money they could have a bigger house than they'd ever imagined. Little here would be defined as criminal in any direct examination.
Now, of course, the mortgage broker is out of work. Is he or she to blame? The folks who invented the programs that made it possible to parse these mortgages a million ways – they are probably out of work too, or perhaps they have a new job: trying to get the cows back in the barn. The people who bought the house are probably not living in it anymore.
Part of the teaching on karma is that the fruits of seeds planted are rarely uniform – some plants may grow strong and others struggle to survive. Sure, maybe the seed was stronger or weaker, but so much depends on the environment being conducive to healthy growth – just enough moisture, just enough warmth. In this case we could say, just enough belief in deregulation, the right administration(s), and just enough greed so that no one was willing to take their winnings and go home early.
Of course, some people did do wrong to greater or lesser degrees. To many of his clients Mr. Madoff wore two distinct faces; one as a friend and the other as a thief. He personally caused great harm and pain. His was another seed that germinated in the conducive environment of deregulation – in another time it might have borne a much weaker fruit. But most people in this puzzle were part of such a complex world of dependent arising that they are just grains of sand in the desert of our time. The greatest share of this suffering was caused solely by the ignorance of beings playing out over and over in small ways.
As the teachings on karma tell us, in every situation it is up to us to determine what future seeds we sow. Rather than acting out of a continual lack of awareness, we can begin to be aware that our thoughts and actions may germinate in ways we can't imagine. This is why virtue is taught in the Buddhist teachings. Virtue implies that we ourselves will not continue to cause ceaseless suffering. It creates situations in which our actions can ripen into a beneficial fruit. Virtuous activity arises from a stable mind and embodies the characteristics of clarity and warmth.
We live a constant balance between virtue and non-virtue. Few of us know what is really in our past: whether you believe in multiple lives or not, you can see that each of us is programmed by complex threads. In addition to the historical time of our birth, we have our national heritage, cultural background, race, religion, parents, and the kids at school who tormented us. Whether you recently lost your savings, your home, or your job, or are somehow beyond the reach of the economic decrease, each individual's story has a million causes. The essential point is that this unending cycle of cause and result – which creates so much suffering and is the fruit of endless ignorance – can be worked with moment by moment through practicing stability of mind and generosity of heart.
The seeds we carry in our mindstream are mostly unknown. But as we go about our days in this economic period of instability and tremendous uncertainty, we can work directly with our karmic situation – personally, culturally, globally – to sow seeds that are of benefit. In practice and activity in the world, we can express our stability, our warmth, our bravery. The lead principle of the Shambhala teaching is Warriorship, which implies a direct, sane relationship to our world. To accomplish this we have to literally take our seat – on our cushion and in our own world – and train ourselves to see the patterns of our mind before they play out in the greater environment.
Acharya Drukda Thaye
Eric Spiegel
Post Tags:
Eric Spiegel
,
Warriorship & Economy