Tuesday
Arts and Poetry, Scene and Heard
Shambhala Collector Offers Treasures
Chogyam Trungpa Rinpoche gave me the bodhisattva name" Dharma Ornament of Liberation", possibly because all my life I have collected beautiful objects, many of which are special Buddhist practice materials.
During a visit by Khenpo Rinpoche shortly after I moved into my home, I mentioned that Khenpo was the first of my teachers to see my house and I asked for his advice. He said,  "Make it beautiful." Since then I have tried to do just that and have been fortunate to continue adding to my collections.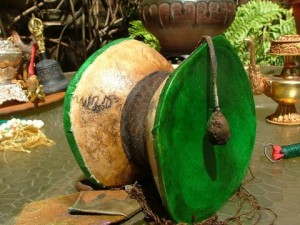 While collecting, I began to amass objects with the intention of enriching Dharma practitioners' lives , homes, and  shrines. Now I am making these special items available for sale. I also continue to create  custom malas, in materials like natural coral, ivory and amber, if you are interested
Click here to see some of what I have available for purchase. I will also be posting photos on my Facebook page and will be updating these sites with new items regularly.
For  details, additional photos and prices, please feel free to call or email me at 1-954-540-2821 or [email protected].
Post Tags: