Sunday
Community Articles
International Social Action Film Festival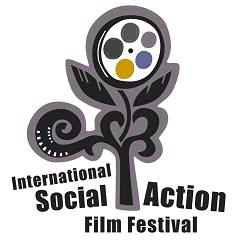 By Ronald Schultz
When I sat down at the table next to the dining tent at Shambhala Mountain Center with President Richard Reoch and my dear friend, Barry Milner, I had to admit I had an agenda. I wanted to tell Richard about my International Social Action Film Festival that I was launching a few months hence. Finding an appropriate space in the laughter circulating around the table was not easy. Both Richard and Barry are two funny guys. Finally, someone took a breath, and in the space between, which fortunately enough was an appropriate space, I explained what ISAFF was and what it was designed to accomplish: to support and sustain the work of local international social action organizations by getting the word out about their efforts through film. Richard took a second look at me, he wanted to make sure there wasn't a punch line about to follow, and without hesitation he said he would be happy to circulate a letter about it to the Shambhala Center Directors.
It was my belief that the film festival would be a great opportunity for centers to screen the films we had gathered, reach out to the greater community in a gesture of creating enlightened society, and generate some donated income for the centers. True to his word, President Reoch sent that letter, and in true Shambhalian fashion, I received no responses. Undeterred, the International Social Action Film Festival was launched in Berlin, Sydney Australia, Monrovia, Liberia, Los Angeles, and San Diego (www.isaff.org and http://isaffsalon.ning.com ). The good news is, because of the local Shambhala Center's (both San Diego and LA) involvement with the festival, we generated hundreds of dollars of donations that went to the two organizations.
Shortly after our international launch in February of this year, ISAFF initiated a salon version of the film festival, which like its full-fledge brethren, highlighted the work of both local and international social action organizations, but did so in a much shorter fashion. Screening this version, an organization or an individual could host a group in their home or center, screen a couple hours of films and have an engaged discussion about how to support social action, locally. The ISAFF Salon has proven to be very popular. It has had screenings in places like Hong Kong, Bali, Lahore, Pakistan, London and in organizations around the United States.
And starting this summer, the LA Shambhala Center will be launching three Friday night screenings of films from the International Social Action Film Festival over a number of weeks. The plan is to make the screenings available to members and community members alike, as a way of engaging the Centers and communities to explore how they can support local social action efforts. It is a model that other centers could emulate. That's a hint, by the way. I am making the film festival package available to any and all Shambhala Centers and Groups who believe they can attract an audience to view the films, without charge, save postage and handling (cheap). The only stipulation is that a center cannot charge admission to see the films. They can accept donations, but cannot "sell" tickets.
The discussion about our communities these films initiate is incredibly powerful. I believe it is at the core of many of our Shambhalian principles, and like those principles, they open an opportunity to reach out into our communities and demonstrate our interconnection and interdependence. I would love for the ISAFF film festival, in either its full 2-3 day format or in its Salon version, to play in each of our Shambhala Centers around the world and launch the conversation that would provide a bridge between our practice and the world we live in and are dedicated to serving. The vision for this was put into motion at a picnic table filled with laughter and cheer at SMC. It would be great to actualize that spirit throughout our Shambhala mandala and bring communities together to reach out wherever help is needed. If your Shambhala Center would be interested in hosting an ISAFF screening, I can be contacted at [email protected].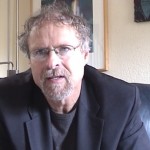 Ron Schultz is a Shambhala warrior living in Calabasas, California. He is the founder and Executive Director of the International Social Action Film Festival and Lending4Change. He is also the author of many published books.
Post Tags:
film
,
socially engaged