Sunday
Community Articles, International Programs
Historic Queer Dharma Retreat
By Michael Glatze
From the very beginnings of the gay movement there have always been spiritual aspects of the community. In fact, whenever people are slightly out of the mainstream, that sense of 'not fitting in' is a wonderful gateway to the dharma, as well as to artistic and intuitive expression — Acharya Eric Spiegel
This summer at Shambhala Mountain Center, the very first officially-sponsored Queer Dharma retreat in Shambhala – entitled Confidence and Compassion: Queer Dharma Community Retreat – will be led by Acharyas Eve Rosenthal and Eric Spiegel, August 21st – 23rd. Open to all practitioners, this retreat is an opportunity for the LGBTQ community to come together to practice the dharma in a safe, supported, and spectacular environment. It will incorporate meditation, contemplation, tai chi exercises, and discussion which will help participants explore basic human qualities and connect to naturally wakeful hearts, minds, and bodies.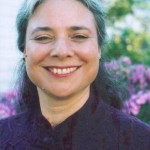 Confidence and compassion are necessary for any minority group who often encounter a habitual response from others, perhaps a distancing and negativity. Sometimes the challenge comes from within the LGBTQ community itself – social pressure to be a certain way and hold certain views. It is my hope that participants in the program taste and further their own noble qualities so that all that's encountered can be met with steadiness, courage, compassion, and humor. – Acharya Eve Rosenthal
Acharyas Spiegel and Rosenthal are members of the LGBTQ community – he presided over the marriage of Eve and her partner Basia a few years ago – and they feel this program could be a great opportunity to start exploring new ways of "creating a balance between our dharmic and social sanghas." Both envision this as just the beginning. In a setting like Shambhala Mountain Center, "the land accommodates relaxing into our world, allowing for a sense of deep practice combined with natural relaxation – perhaps, we could say 'coming out into basic goodness,'" says Acharya Spiegel.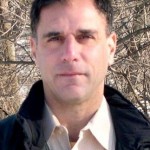 "The tenderness that comes from being an outsider could either harden as we push to make ourselves 'fit in,' or it could become a passport to greater connection between heart and mind," explains Acharya Spiegel, who worked for many years with Diamond Metta in New York City, and then with Queer Dharma. He says that even though the queer community is 'pretty mainstream' in most of North America, everyone has gone through their own journey to get to that point.
For most of us, the journey of becoming who we are is always continuing with no end in sight.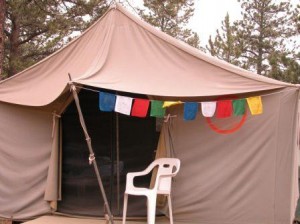 Confidence and Compassion: Queer Dharma Community Retreat is for all LGBTQ practitioners with a diversity of meditative backgrounds. For more information on this timely and historic Shambhala event, please visit www.shambhalamountain.org
Post Tags:
Queer Dharma
,
Shambhala Mountain Center