Monday
Community Articles, Featured Stories
A Precious Exchange
The Magic of Shambhala Congress
Jennifer Holder interviews Amy Conway about her experience at all three Shambhala congresses. Click here for Part Two in our series: Walking the Yanas of Congress.
Amy, you've attended all three previous congresses and will be in Halifax for the fourth one in November. Why do you keep coming back?
The magic of congress is found in the simple act of coming together. People from anywhere in the mandala arrive in one place, bringing their inspirations and challenges. Everyone exchanges stories about what's happening in their local sanghas, and they start to realize that there are a lot of similarities — that we can learn a lot from one another. Whether it has to do with marketing, community organizing, or how to arrange an open house — we can collaborate on our common problems. We then learn what best practices that have been applied in various places and situations. There's a connection that forms among the delegates or participants that is very natural and warm. Congress provides the forum for people to connect in that way.
What can people expect at a Shambhala congress?
At congress, we use the Shambhala forms — there are practices and contemplative meals, but then there's social time too. At the cocktail parties and other events, people can connect on a human level, person to person, and that is important. As a manifestation of Shambhala society, congress embraces all these aspects.
For people who have not had a greater experience of Shambhala society other then their local center, congress is a wonderful way to learn more about our culture and the larger international mandala. One of the marks of the experience is seeing the full-blown diversity of Shambhalians through the variety of styles, nationalities, and interests of the people who gather from all over the world.
Even if people are just curious, it's great for them to come and experience Shambhala society at a larger level, which is more full blown then at their local centers. It's very inspiring to witness and participate in a model of governance that is unusual and unconventional, but so very sane.
How is a Shambhala congress unconventional?
Shambhala Congress is the manifestation of a government based on natural hierarchy. When we read the teachings on this, often times we aren't sure how it actually plays out in our experience and in the world. When people participate in congress, they get to see these teachings in action. The king doesn't make a command and automatically things happen – rather, there's interplay between heaven and earth. On the earthly, practical level, the participants of the congress are the ones who are going to make things happen. And the experiences and insights from these people help inspire the visionary quality of heaven as well.
That's one of the fascinating things about congress — to actually participate in this form of enlightened government. People often think having a monarchy means we're doing something that's been done in other countries for centuries. But that's not what Shambhala monarchy is – rather, there's vital communication between the monarch and the citizen.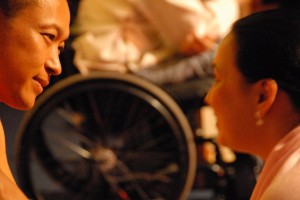 How does congress fit into the overall governance structure of Shambhala?
While congress is technically the outermost ring of governance, it is not just about governing. With the Sakyong at the center of the mandala, congress is the way that people anywhere in the mandala can connect with him and the governing bodies that are close to him. Everything that is brought up at congress is passed on to this center through the Mandala Council, the Sakyong's Council, and the President. In this way, the Sakyong stays connected with all of us, and we feel connected to him.
What are some of the reasons we hold congresses?
Leaders who are truly interested in hearing what their community has to say – an individual's genuine expression, not based on politics or an agenda — is a rare thing in this world. The fact that our congresses don't have an agenda demonstrates this. The leaders aren't trying to tell people anything – rather, they are literally opening up the space to listen and receive what the citizens of Shambhala have to say.
We don't see that kind of openness from leaders very often; in fact it is a good thing to contemplate whether we have ever experienced such encouragement to express our hearts. At congress, there are no taboos – just as there are no taboos in our government. Maybe because of his peace-making background, President Reoch realizes the importance of people being able to say anything — to him, to the community, and to the Sakyong. The opportunity to be open and be heard is extremely precious because in general, people just don't want to hear negative things and don't take the time to listen to one another in the way we do at congress.
How can attending congress be a part of our path?
It's just like our training in egolessness, which encourages us not to reject our experience no matter what comes up. People don't have to take things personally, rather they can create a space that is open enough to accommodate everything. Because this is so rare in the world, our congress is very inspiring – we can experience how a group of people can be utterly present with one another.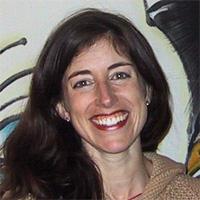 _________________________________________
Amy Conway is a member of the Sakyong's Council, and one of two regional directors in the mandala, for Northern California. After chairing the Community Care and Children & Family working groups, she now leads the activities of Governance as Path. Amy has participated in each of the three Shambhala congresses that have been held.
Click here for more information on this year's congress, and the entire week's events — including the Gesar Trakpo Abhisheka and the Tenchuk for Sakyong Mipham Rinpoche.
Post Tags:
Shambhala Congress