Tuesday
Arts and Poetry
"Art" is a Process, "Arts" is a Form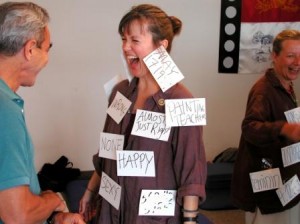 By Steven Saitzyk
Within the Shambhala global mandala there are many titles, programs, and projects that carry the moniker "Shambhala," and they are increasing all the time. It can be confusing because they can sound alike, especially Shambhala Art and Shambhala Arts, or Shambhala Art Day and Shambhala Arts Day. Ever wonder what the difference is? Maybe not a lot of readers do, but as director of Shambhala Art, I often find myself explaining the difference between them in e-mails, conversations, and program listings. You might not think that adding an "s" to Shambhala Art would be much concern except that instead of making it plural, it changes the meaning – rather than referring to a specific set of teachings, it invokes the objects themselves and a loosely defined category of contemplative practices.
Shambhala Art is a non-profit art education program based on the Dharma Art teachings of the Vidyadhara Chogyam Trungpa Rinpoche. Because of the vast interest in these Dharma Art teachings, people find their way to Shambhala Art, which is the vehicle for sharing the teachings. See: www.shambhalaart.org.
In addition to presenting specific teachings on the creative process, Trungpa Rinpoche practiced calligraphy, flower arranging, poetry, and created watercolors, designs, and plays. A number of his students took up these art practices and they came to be known as the "Dharma Arts," which are still flourishing in our community, and have come to be referred to as the "Shambhala Arts."
Using "Dharma Arts" and "Shambhala Arts" interchangeably is not a problem. After all, they both point our mind in the same general direction: towards contemplative art practices that Trungpa Rinpoche personally engaged in and that we as Shambhalians engage in. However, calling the educational program known as Shambhala Art, "Shambhala Arts" may lead one to think that the program is about developing skills with specific art practices in mind, such as calligraphy or flower arranging.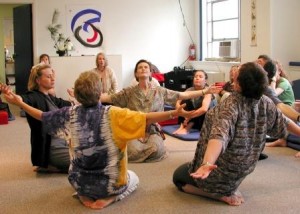 What I'd like to clarify is that as an educational program, Shambhala Art is designed to illuminate the process of creativity and art-viewing. The direct experience of this is cultivated through perceptual exercises and by engaging in art-making itself. Since these exercises are truly about opening our senses and appreciating our world, these teachings are appreciated by everyone — artist or not — and are applicable to any creative endeavor. This includes planning a dinner party, organizing a business, making a presentation, and teaching our children: in other words, the art of everyday life. Once we make a heart connection to these teachings, we can use our skills to manifest them in our chosen discipline — whatever that may be.
What can further complicate our attempts to clarify these essential differences is found in the way Shambhala Art is taught. In addition to teaching meditation, the program uses the tools of brush and ink, object arranging exercises, poetry writing exercises, movement and more. But they are employed as practical ways to clarify our perceptions, explore our state of mind, discover the source of inspiration, and understand how we manifest that inspiration. It is also about learning to celebrate our world and enjoy what we create.
Several years ago Sakyong Mipham Rinpoche signed a proclamation creating Shambhala Art Day, without the "s." The day is set aside to celebrate the Dharma Art teachings and to recognize art forms that manifest the essence of the Dharma Art teachings and enlightened society. Sometimes the day is mis-titled "Shambhala Arts Day," leading some to focus more on the art forms and objects than on the teachings that inspired them. Shambhala Art Day festivals are an opportunity to explore all types of art forms, but most of all, celebrate our connection to the Dharma Art teachings of Trungpa Rinpoche and the vision of Sakyong Mipham Rinpoche.
As with the rest of the international Shambhala mandala, Shambhala Art continues to evolve and redefine itself – ideally, in this process, discovering the very best ways to share these teachings and empower those who receive them. I offer this clarification to ensure that we use the language that best communicates exactly what it is that we are engaging and working with.
Post Tags:
Shambhala Art