Saturday
Community Articles, Featured Stories
Good Morning Halifax!
Early Morning, November 7, 2009
By Lois Lungta, on-the-scene blogger
The first thing I did this morning was an act of economic treason. Well, according to my country of birth it may be considered patriotism, but since I consider myself a citizen of a global community of conscious consumerism, I should be hanged. Or at least fined the penalty of conscience.
The writing of this blog entry is fueled by McDonald's coffee. In the pre-dawn wanderings of a morning ghost, with local coffee shops closed for hours, I found myself contemplating the yellow neon sign of Mickey-D's. With repulsion in my gut – reacting to dietary and economic standards – I strolled down the street to where a bum was standing, welcoming business owners by name and shouting "good morning" to the trickle of people heading into Tim Hortons.
Ah, I thought, at least my conscience is soothed. I half expected the bum to open the door for me and jiggle his cup of change – as the guy in my neighborhood does at Dunkin Donuts – but then I realized he was smoking a cigarette, which in Canada means that he can't go near the door.
Querying the guy ahead of me in line about Tim's credit card policy, I learned that there is a new rule that they only accept Mastercard. I pouted, and so did the guy as he said, "It's new for us too."
With a Visa as my only source of currency, I headed back to the street. I walked by the McDonald's, not knowing what to do, and passed a sign that said, "Pay as you like" with pictures of every form of plastic currency there is.
I was on the spot. Comfort and habit made my stomach growl, just as my standards made it turn. Then the purpose of purchasing a cup of coffee rose to the forefront of my mind: I needed to kickstart my writing mind. So I went in, making plans for how I could conceal my McDonald's cup once I stepped back onto the street. That gave me a good chuckle, and I watched my relief as the machine accepted my Visa and they poured my cuppa joe.
And so the world turns.
The Journey of Gathering
Now, in my hotel room at the Lord Nelson, with a mind quickened by economic imperialism's openness to money in any form – I settle into the sound of our Sakyong Wangmo singing devotional songs to an electronic beat. What a world.
As the clock on my computer counts the minutes towards normal people's waking hour, I find myself excited by the thought of going to the hotel pub for breakfast and encountering sangha: fellow travelers nurtured by the down pillows and Aveda products offered by the Lord Nelson. I realize that this great gathering occurs one face at a time, with the warmth of familiarity, the thrill of shaking a new hand and learning a new name, the pure excitement of encountering the person behind the emails.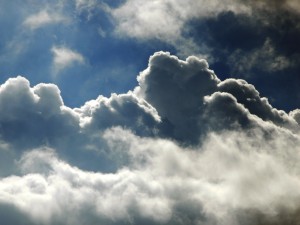 But most of all, I want to see the shining faces of my driving companions. Together we traversed cities and countryside, tolls and a border, and the total blackness the New Brunswick stretch. Riding shotgun, my job description was to keep our driver happy and alert – which was accomplished through the natural enjoyment of sangha as we fill our vessel with contemplations, insights, good humor, and an appreciation of scenery and bumper stickers alike.
This profound sense of perfection in the journey strikes me as characteristic of sangha traveling to Shambhala events together – as least it has always been the case for me. Being a New Yorker, we travel to programs in herds. We take over planes, we fill waiting lounges with our cheerful exchanges, we engage vendors with jokes. We are just so gosh darn happy to be on our way. Together.
I could never summarize the conversations we had on our way up here, or the profound impact they had on me as I listened, contemplated, and spoke. From the heart, within the moment, and drawing on where we each are in our lives and on our path, we offered ideas, asked each other penetrating questions, called for elaboration. With speech as our vehicle, we flew into space, dug into the earth, went backwards and forwards in time. We held up mirrors, jabbed into concepts, defied conventional mind, and radiated humor at all times. The laughter was hearty and plentiful, even when we were relating with death and klesha and samsara and our own personal traps.
The Intensity of Sangha
God, I want to say, I love sangha. And so the prospect of heading down to breakfast fills me with a sense of exhilaration. But maybe like all moments of exhilaration, there is also panic. Who will the people be that cross my path in the next week? How will we come together? How will we part? What are the styles that will show up? And how the hell am I going to write about it all?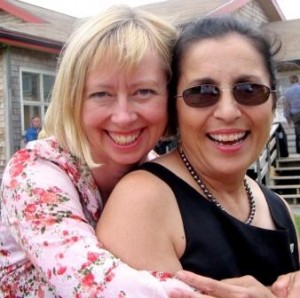 I think of one conversation we had during our 13 hour drive up the east coast. We were talking about how we relate to intensity – whether facing extreme mental states in another person or ourselves, crossing into foreign countries, or relating to a hostile drunk on the New York subway. And what arose for me was that because, as Shambhala practitioners, we develop the confidence to meet intensity – to fully encounter and interact with it – we can stir up all those things that lay buried under the surface. All those insidious, parasitic, undermining aspects of our lives as individuals and as a community – are actually not a threat. They are alive with energy and dynamism, which is only windhorse-threatening if we don't relate with it. But if we rouse ourselves, trust in our mind and style, and relax into being with it – I'm not sure about this, but I have a hunch – that very well could be described as blissful.
So – in a display of my bravado as an American and as a New Yorker – I say, "Bring it on!" Of course, the aftertaste of that bold sentiment is fear, but hell, why not – we're Shambhalians, after all.
Even if breakfast is boring, I won't be disappointed. I'm too in love.
Post Tags:
Celebrating Community
,
Lois Lungta