Thursday
Dharma Teachings
Seven Riches of a Sakyong
The Seven Riches of the Sakyong are traditional, universal and practical contemplations on how we can handle ourselves. They were introduced to the community by the Druk Sakyong (Chogyam Trungpa Rinpoche) at the 1978 Kalapa Assembly. The accompanying photos are of rupas given to the Druk Sakyong late in his life and used as offerings between the Sakyong and Sakyong Wangmo during their wedding.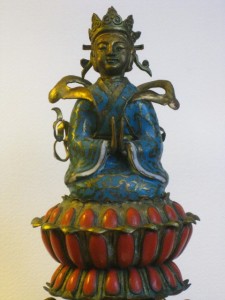 The Precious Queen represents decency.
The queen is the consort principle with whom you can share your vision, open up your personality, and receive direct feedback. If you are alone, you can be friends to yourself.
The Precious Minister represents inscrutability.
Ministers are counselors and helpers. They are friends on the household level and ministers on the level of administering the kingdom.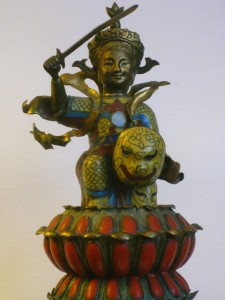 The Precious General represents fearlessness.
Generals or dapons are guardians who protect by helping with whatever is needed. They care for you with a further sense of friendship beyond counselors.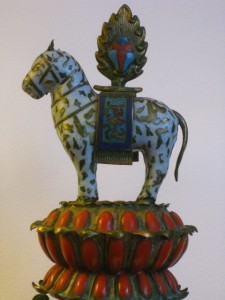 The Precious Horse represents exertion.
The horse is the important principle of exertion in your journey, working hard with industriousness. You are not trapped in laziness.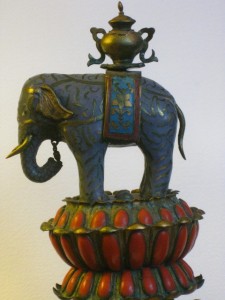 The Precious Elephant represents steadiness.
The elephant walks and moves with steadiness. You are not swayed by deception or confusion.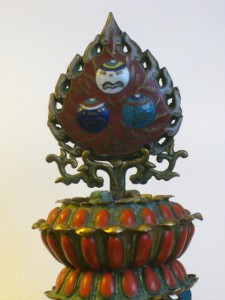 The Precious Jewel represents generosity.
The jewel is the principle of letting go, giving, hospitality and openness. You don't just hold onto your principles with self-smugness, but you have humor.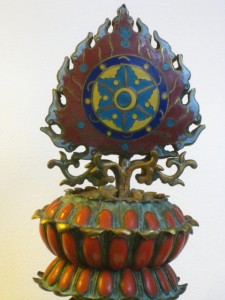 The Precious Wheel represents rulership.
The wheel is the principle of conquering. You rule your household completely.
As the Druk Sakyong said after presenting the Seven Riches of the Sakyong: "That's the enlightened society suggestion of how to run a household, how to become an enlightened society person. If you become a part of enlightened society, you need to run your household in such a manner, on the model of Kalapa Court."
Post Tags:
Sakyong
,
Seven Riches
,
Shambhala Households