Sunday
Featured Stories, Mandala Projects
What is 'Our Future?'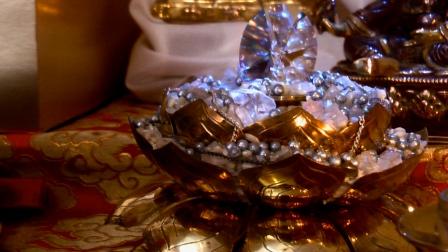 Connie Brock, the Shambhala Treasurer, offers background for the campaign and answers the questions we most frequently ask.
"Our Future" is the overarching funding campaign of our mandala. It was launched just before the Sakyong went into his year of retreat, and aims to place both our lineage and the central services of Shambhala on a far firmer financial footing.
Doing this is essential if, as one senior student of Trungpa Rinpoche said in the summer, Shambhala is "not to become merely a blip in history."
We face the challenge on a new scale. The Sakyong and Sakyong Wangmo are manifesting powerfully, especially with the unfolding of the Scorpion Seal terma of the Druk Sakyong and the forthcoming birth of their first child. Our mandala as a whole is growing, with increasing numbers of people coming to our centres and the Way of Shambhala programs. We need to match this growth with greater resources.
An increasing number of people have urged that we move towards a more unified approach to funding the mandala. That might be similar to the old "Planned Annual Giving". The Our Future campaign is a first step in that direction. It integrates into one single campaign support for both the lineage and the core budget of Shambhala.
We are learning as we go along. The campaign is ambitious. It aims to raise over a million dollars. It embraces many different smaller aspects of our diverse mandala and so, unlike a campaign with a single focus, it is complex.
Not surprisingly, a lot of questions have come up. I am always happy to answer those individually, and I have talked to quite a few people. I thought it would be helpful if I set out the main questions I have been asked and answer them here for everyone.
_________________________________________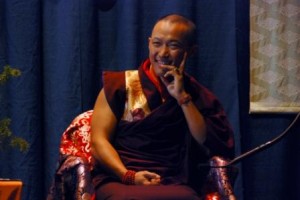 What is Our Future?
Our Future addresses three needs in one unified campaign. First, it supports the Sakyong's year of retreat. Second, it includes the regular fundraising that Shambhala does to balance its annual budget. Third, it will cover the additional fundraising that would have been needed to support new teachings and continued program development. This campaign is a joint effort of Shambhala and the Sakyong Ladrang.
What do Our Future campaign funds cover? How will they be spent?
To see the detailed Our Future budget, please click here.
Why is the Sakyong Ladrang involved?
The Ladrang was planning to lead the fundraising effort for the Sakyong's year of retreat, which is a critical investment in the future of the lineage and of Shambhala altogether. But at the same time, we did not want this effort to compete with the regular annual Shambhala fundraising. So we decided to jointly organize the fundraising campaign and support each entity in reaching these goals.
Do donations to Our Future or to Shambhala now go to the Ladrang?
No.
There has been no change in the handling of Canadian donations. Both recurring and one-time donations continue to be processed by the Shambhala Finance Office, continue to go into the same Shambhala bank account, and continue to be added to the total that is reported on the year-end tax receipts.
For US donors, there is no change in the handling of recurring donations. Again, they continue to be processed by the Shambhala Finance Office, and continue to go into the same Shambhala bank account.
What is different is that since January, US one time donations made to the Our Future campaign are being processed by the Ladrang Office, and go to an account set up specifically for this purpose. This account is jointly managed by Shambhala and the Ladrang. This is part of the joint effort between Shambhala and the Ladrang.
How are the Our Future funds managed?
Expenses covered by the Our Future campaign are submitted to myself and Sol Halpern of the Ladrang. We review and approve the expenses and release funds to cover approved expenses.
Funds can either be released from those held in the Shambhala bank account or from those held in the US account (described above) that was set up for one time US Our Future donations. Most of the expenses in the Our Future budget are paid by Shambhala, so Shambhala receives most of the disbursements.
What effect does Our Future have on the Shambhala budget?
The 2010 Shambhala budget includes the regular ongoing expenses for the central services of the mandala, as well as many of the expanded efforts. Some examples of these expanded efforts are support for the Kalapa Acharya to continue to work on the new curriculum and to support the implementation of the Way of Shambhala, and transcription of the Sakyong's many new teachings.
Please click here to see the 2010 Shambhala budget.
You can also see the 2009 Shambhala Year End report by clicking here.
Are funds that people currently give to Shambhala's central services being diverted away from those uses and channeled into other purposes as part of this campaign?
No. All donations for Shambhala's central services still continue to be used for that purpose and our hope is that we will be able to further strengthen those services as a result of this huge campaign.
On the Our Future budget and the 2010 Shambhala budget, what is the $170,000 for 2008/2009 shortfalls?
With the wedding of the Sakyong and the Sakyong Wagmo, the traveling royal party went from 3 people (the Sakyong and his continuity kusung) to 6 people (the Sakyong Wagmo and her 2 staff). Rather than ask the centers that hosted teaching programs to cover the cost increase for air travel and ground transportation, we created a central travel subsidy. We intended to increase our donations, especially from major donors, to cover this. But the world wide economic crisis made it difficult to raise new money, leaving us with a shortfall.
Will these shortfalls be covered by the Our Future campaign?
Yes, as long as we are successful in meeting our fundraising goals.
So how does the Our Future campaign actually make a difference?
The campaign has already showed the effect of this kind of unified approach: $400,000 has already been raised or pledged. If we meet our full target, we will have completely supported the Sakyong's Year of Retreat, fully funded Shambhala's central services and enabled those to expand. I believe we have a far greater chance of accomplishing this through a united effort than by running separate campaigns that people would experience as competing with each other.
Why can't all these fundraising efforts be handled in a much simpler, more straightforward way?
Many people feel this way and are urging us to have a much more unified approach to funding the entire mandala. As treasurer I agree, and so do my colleagues in the leadership of Shambhala. The Our Future campaign is an important first step in that direction. To pull everything together into one single financial model would be a huge challenge, since we have multiple legal entities throughout the world, different legal and financial systems in different countries, and we need to take into account the fact that many people prefer Shambhala fundraising to be highly diversified so they can give to whatever touches their hearts most. We are going to be making some proposals this year that will offer people the choice of funding Shambhala in a more unified way, but we will also respect those who want to support only those parts of it they wish to.
If I have other questions, whom should I contact?
You can contact me, Connie Brock, at [email protected]. I'm happy to answer any questions.
You can also find more financial reports by clicking here.

_________________________
Connie Brock is the Chagdzo Kyi Khap (Bursar General), appointed to this position by Sakyong Mipham Rinpoche in 2008. She is also the Treasurer of Shambhala, a position she has held since 2005, and a member of the Shambhala Trust (2002-present). Connie has also served as the treasurer of the Minneapolis Shambhala Center, as the former Director of that centre (1997-2002) and as a member of the New Economic Model Working Group established after the First Shambhala Congress. In April 2000, Connie retired after 30 years with Wells Fargo Bank (formerly Norwest Corporation) in the Information Technology Group holding management positions, the last of which was managing technology planning (managing staff of over 100 people and just under $10 million in annual expenses). Connie's Shambhala name is Dignity Moon.
Post Tags:
"Our Future" campaign
,
fundraising
,
Shambhala Governance