Thursday
Community Articles
New Network Features Connect Shambhala

ARRIVING THIS SUMMER!
By Cameron Wenaus 
What online features do you wish were available to work, play and share ideas and inspiration with other Shambhalians? In response to broad feedback from Shambhala members regarding these questions, this summer the Shambhala IT team will launch the Shambhala Network. Please read below for a sample of features that are under development
If you share common goals and interests with any group in Shambhala, now you will be able to easily share files and photos, have discussions, collaboratively work on documents, use a shared planning calendar, and more. You will be easily able to join public groups to take part in the conversation. There will be private groups based on your practice level as well, to keep you in the loop and a part of the ongoing practice discussions we all share. Features under development include:
Events Calendar: each group can have its own planning and events calendar. This will be an asset for regional programming, coordinating Acharya visits, or even potlucks.

Discussion Forum: Easily start a new conversation topic and let others join in. Discussion topics that are hot – frequently joined – will always come to the top of the list.

Document Library: Upload your PDF, word docs, html files etc. and share them with the group. Now all your shared documents can be effortlessly uploaded with titles and descriptions.

Wiki (document collaboration tool): Need to work on a document together? Tired of having 6 versions of one document? Well, the Wiki is a place where all of the group members can work on one document together and there is only ever one copy!

Lists of members: Need to contact someone in your group? Find them easily in your group member list with their name and photo.

Blog: Get the message out! Now each group can have its own blog connected to the Shambhala Times. This is a great way to send news blasts to the mandala about what your group is up to.

Photo / video / audio gallery: Share photos, videos and audio clips with your group. Enjoy a common photo library – after a program, such as a seminary, share photos with all of your program participants. Or upload online video and audio teachings to your group. As groups can be private or practice-based, this is an ideal way for us to share teachings in a protected space.

Anyone can create a group! Grass roots at its best. Anyone on the Shambhala Network will be able to create their own group.

Friends: Like Facebook (and real life), we are connected to each other though our friendship. Invite a person to be your friend on the Shambhala Network and you will see them in your list of friends. With your friends you can see their profile page, send them messages, share photos with them and ask them to join in any groups you create.

Training and Support: Although we feel the Shambhala Network is extremely user-friendly, the Shambhala IT team will provide training videos as well as a "Help Desk" for user questions and support.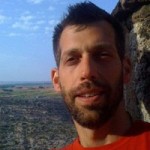 Cameron Wenaus
Post Tags:
Community Care Newsletter