Friday
Arts and Poetry
Water of Life, Darkening Gulf, Part 2 Oil Spill
By Bill Scheffel
I am now in the third day of a twenty-day trip and writing from the twenty-eighth floor of a Chicago hotel. I was invited here over a year ago to attend the wedding of a friend and former student.
A little over a week ago, I decided to abandon my return ticket back to Boulder and instead fly to New Orleans, so I could witness the oil spill there, come into its proximity, enter more fully into the narrative of pain. On Monday I will arrive there (thanks to aircraft and jet fuel).
On Friday, I began the writing, photographic and video journal I intend this trip to be and am sharing here in its first installment. In a long corridor leading from the terminal to the Orange Line train stop at Midway International Airport I came upon a series of photographs of our home, the universe. My wits, though dulled from the plane flight were still sharp enough to say:
Stop, take pictures of these pictures!
——————————–
——————————–
——————————–
——————————–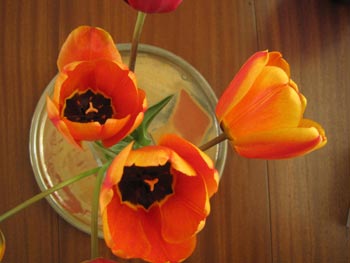 "I was hoping, quite wholeheartedly actually, quite wholeheartedly, that the drala principle would descend on you and become part of you… They are longing to meet you… So why on earth do you have to create a barrier to exclude the dralas from
your life? For heaven's sake, heaven and earth, can't we just relax a little bit. And please, shed a few tears. That will help a lot."- Chogyam Trungpa
Read more by Bill Scheffel on http://dralaprinciple.blogspot.com/
Post Tags:
drala
,
Drala Principle
,
oil spill
,
Water of Life - Darkening Gulf