Sunday
Atlantic Canada, Community Articles
The Largest Chakrasamvara Fire Puja Yet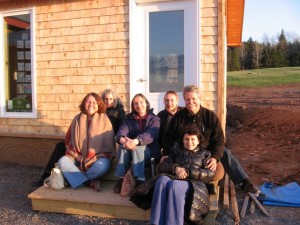 By Jim Torbert
Rumour has it that the Fire Puja at Dorje Denma Ling this spring was the largest group of participants at a Chakrasamvara amending program in our community's history. The Chakrasamvara Fire Puja took place at Dorje Denma Ling in Tatamagouche, Nova Scotia from April 24, 2010 to May 8, 2010.
Thirty participants attended the four days of amending practice, including the dorje loppon, the two coordinators and the choppon. And twenty-one participants attended the eight days of the four karmas practice. There were four participants from Europe, four from the United States, one from Newfoundland and the rest from Nova Scotia. The youngest in the group was 45 years old with the oldest in their seventies.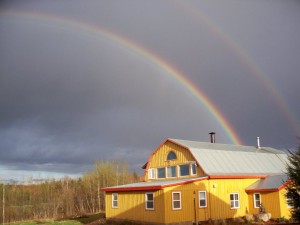 The practice environment at Dorje Denma Ling is inspiring, especially the upper portion of the renovated barn that has infloor geothermal heating. Little heating was required as the weather tended toward the warm side–not to mention the heat from the hearth!
Everyone was completely inspired by the opportunity to be participating in this unique occasion. What an auspicious coincidence that we could be practicing these precious teachings handed down from our lineage holders.
Post Tags:
Chakrasamvara
,
fire puja