Friday
Featured Stories
Ashes of Allen Ginsberg and Peter Orlovsky interred near the Great Stupa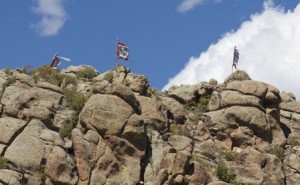 Allen Ginsberg and Peter Orlovsky
Interment of Ashes SMC August 29, 2010
By Peter Hale, Reed Bye, Anne Waldman
On Sunday August 29, under warm sun and blue sky at Shambhala Mountain Center near Red Feather Lakes, Colorado, a group of friends of Allen Ginsberg and Peter Orlovsky gathered to inter the remainder of their ashes in a traditional Tibetan Buddhist 49th day bardo ceremony with aspiration prayers from from the Tibetan Book of the Dead and recitation of the Heart Sutra.
This was followed by the placement of the ashes in memorial stone sculptures which resident artist Joshua Mulder had created out of polished granite engraved with lines of Allen's and Peter's poems. The memorials reside in two adjacent rocky sites near the base of Marpa Point.
It was Allen's wish that a third of his ashes be buried in his family plot in Elizabeth, New Jersey, one third go to Jewel Heart, Gelek Rinpoche's sangha, and one third to the Shambhala sangha to be brought to Shambhala Mountain Center. For quite some time we'd been planning an appropriate interment with Joshua at SMC. When Peter Orlovsky passed away on May 31 of this year, we were told that he too had expressed the wish to have some of his ashes scattered or interred at SMC.
Thus these longtime partners in love, poetry, and the dharma have their ashes interred near each other in the Rocky Mountains of Colorado. The wind blew wildly during a group reading of Percy Shelley's "Ode to the West Wind," a poem Allen used to have his students read aloud to join their speech-energies with those of the airy elements. The ceremony was followed by other readings from Allen's and Peter's poetry, and testimonies from a number of Allen's former (and present) students who count him a central and continuing teacher in their lives.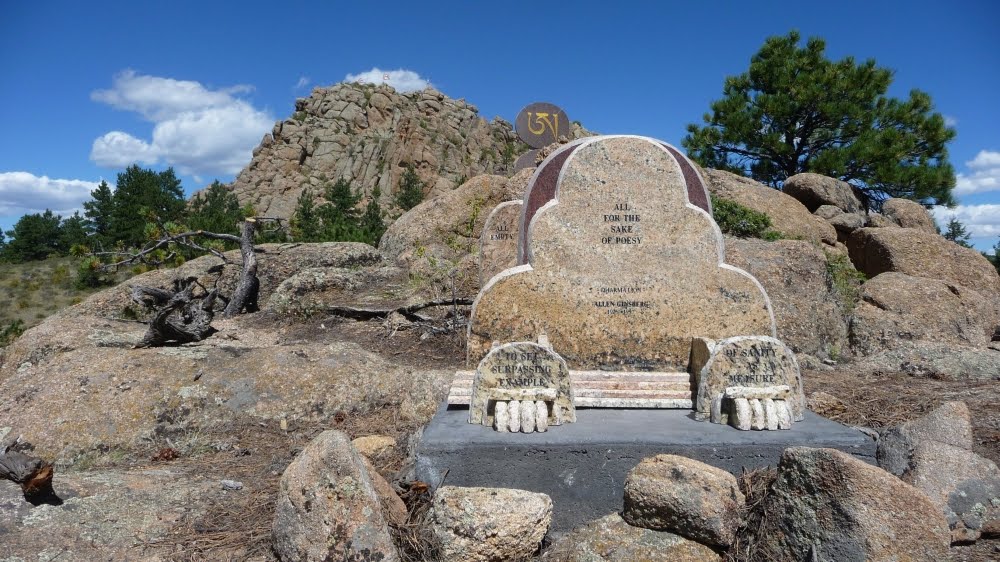 Allen's marker reads: Dharma Lion (Allen's Buddhist refuge name), Allen Ginsberg, June 3, 1926 – April 5, 1997. "My life work Poesy, transmitting that spontaneous awareness to Mankind" (from "Who")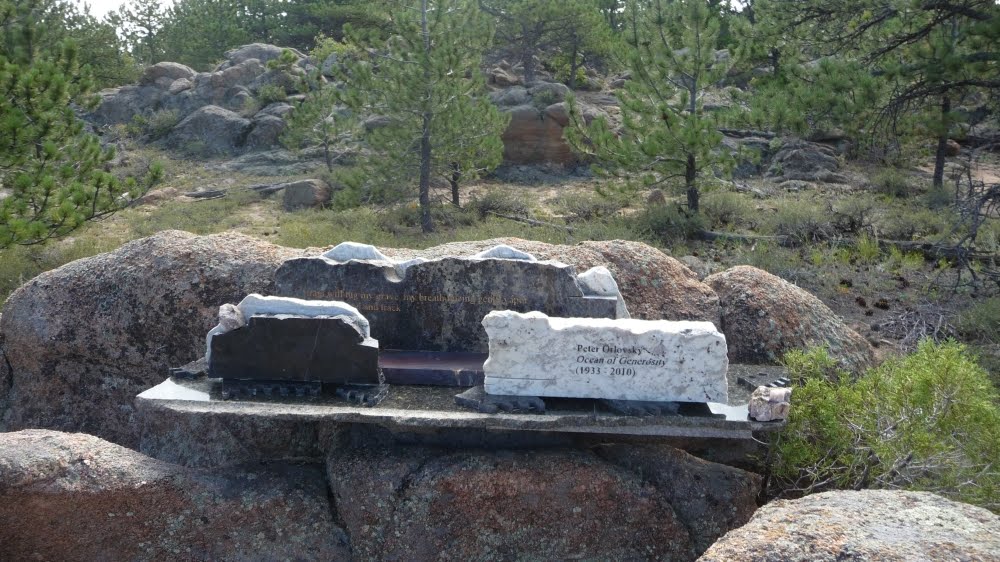 Peter's marker reads: Ocean of Generosity (Peter's Buddhist refuge name) Peter Orlovsky, July 8, 1933 – May 30, 2010. "Train will tug my grave, my breath hueing gentil vapor between weel and track" (from 'Snail Poem')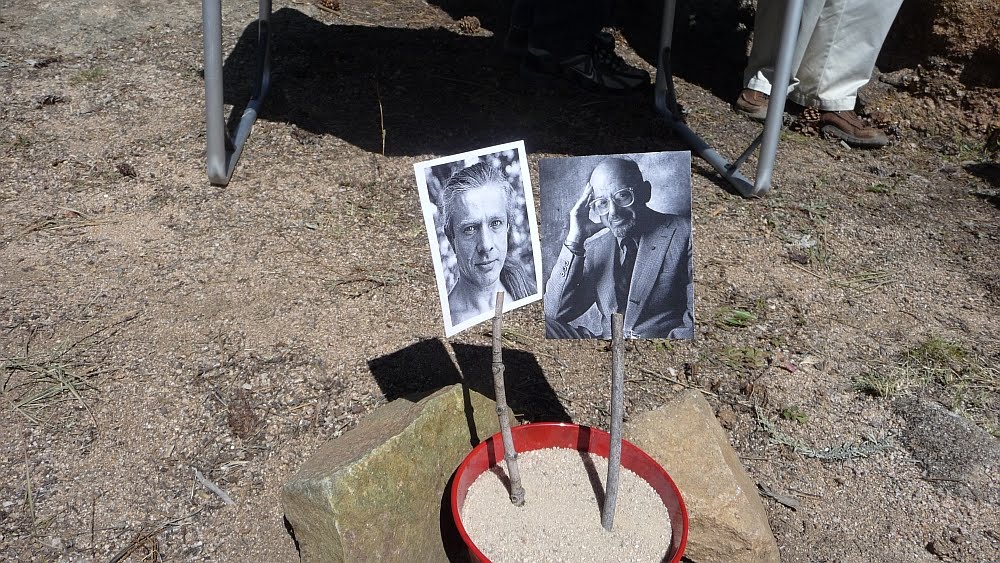 Images of Peter & Allen before burning during the Sukhavati ceremony, a Buddhist ceremony for the deceased that wishes them to be liberated in the pure land of Sukhavati.
Table set up preparation for the Sukhavati ceremony. Peter's ashes in the blue brocade box and Allen's in the Irish Steel Cut Oats tin on the right.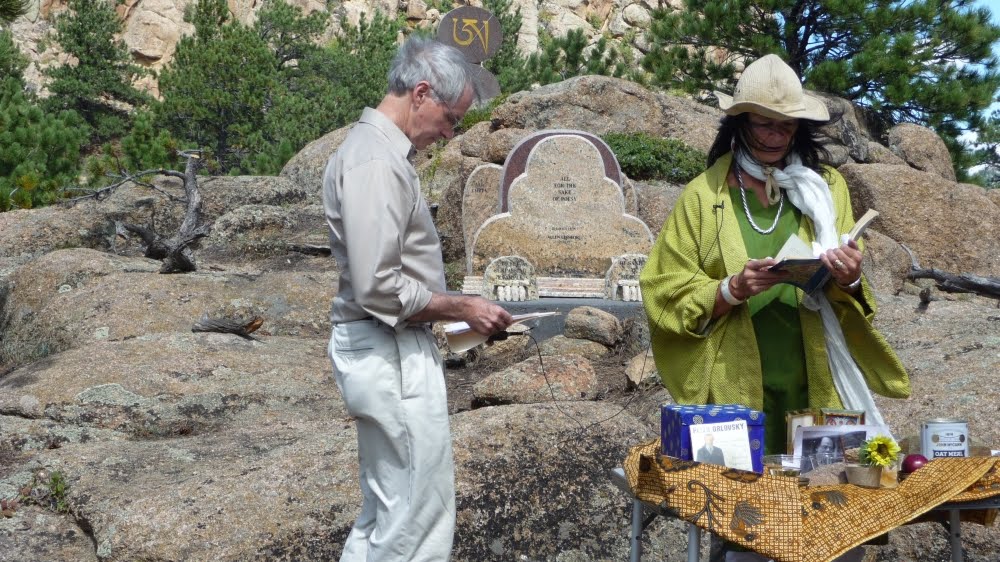 Reed Bye & Anne Waldman reading the Heart Sutra and aspiration prayers from the Tibetan Book of the Dead. This was followed by a group reading of Shelley's "Ode to the West Wind.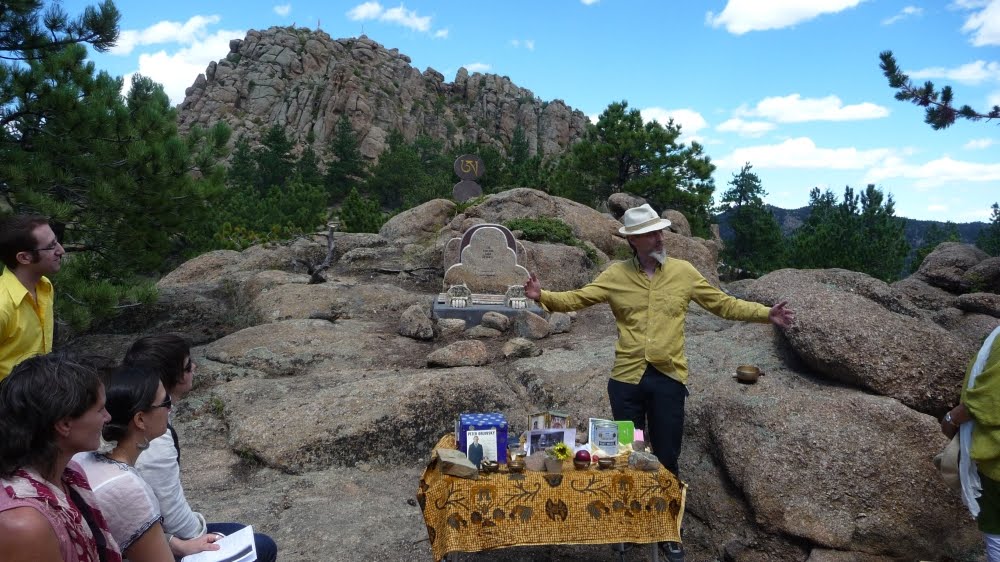 Joshua Mulder, who designed the markers for both Allen & Peter, explains that the bench from where this photo was taken is designed to line up with Allen's marker, the Tibetan syllable for 'AH' behind it, and the notch in Marpa point in the distance, the power center of Marpa point.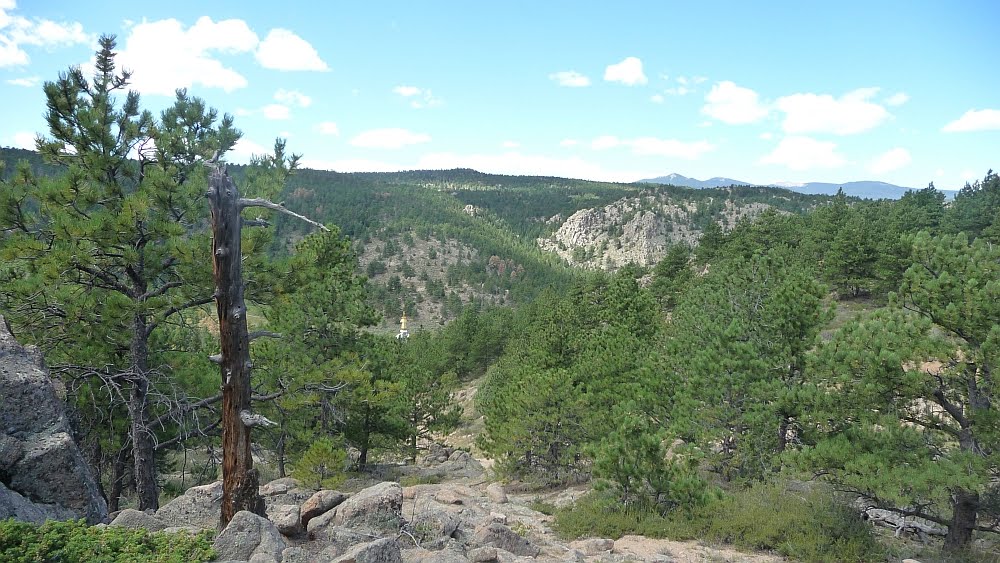 The tip of the Great Stupa of Dharmakaya as seen in the distance from the rest area by Allen & Peter's internment markers.
We thank Joshua Mulder, Adana Barbieri, Jacob Taylor and the SMC land crew under Chad Hoffman for creating a magnificent memorial garden, and to David Brown in the Sakyong's Office and Judy and Chuck Lief for their advice and help in bringing this event to pass.
It is hoped those inclined (a rather steep incline, we warn you) can visit the site and that its memorial spirit will invest it with an awakened inspiration that will carry through to many over the years.

Photos by Peter Hale
Post Tags:
Allen Ginsberg
,
obituary
,
Peter Oriovsky
,
Shambhala Mountain Center
,
The Great Stupa