Monday
Community Articles, Mandala Projects
A Path of Unified Fundraising
Lodro Rinzler, development coordinator for Shambhala's Office of Finance and Development, shares an overview of fundraising efforts in 2010 and requests the help of all Shambhala entities to establish and operate within a coordinated, unified fundraising calendar.
Three and a half years have passed since the Dana Group first met and established our mission statement. At the close of a particularly heavy fund-raising year in 2010, we took time to focus on a major aspect of our mission: increasing our efforts to unify fundraising internationally.
Much of our time in 2010 has been devoted to supporting Our Future, the unified fund-raising effort that brought Shambhala and the Sakyong Ladrang together for an entire year to raise money to support the Sakyong's retreat and a number of Shambhala's core services. Throughout the year, the team leading Our Future worked closely with Shambhala Mountain Center, who has been running their own water-treatment system campaign in order to make sure that we did not step on one another's toes. Furthermore, there were a number of other Shambhala entities that joined our 2010 fundraising calendar which helped us plan who would offer their opportunities to give when.
Between the needs of all these Shambhala organizations, millions of dollars had to be raised. This seemed impossible, particularly as new needs arose (such as the need to support our distant family in Tibet after the massive earthquake). Appeal after appeal came out, sometimes to the annoyance of our donors. Even within Our Future there were retreat sponsorship opportunities, dinners, sit-a-thons, online auctions, and more.
When the Dana Group spoke last month we had to pause and look over the wide array of appeals with pragmatic eyes. Yes, there has been a lot of asks for money. Yet somehow magic has occurred. In the midst of confusion about coordinated efforts, additional unscheduled appeals, and near impossible goals, millions of dollars has indeed been raised within Shambhala this year. This is absolutely incredible.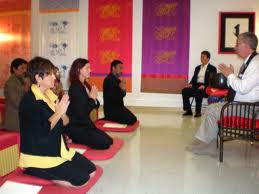 For example, a good deal of money has come in to support our treasured monastics at Gampo Abbey. Funding has come in to create a small seed fund to support our acharyas. Scorpion Seal cabins have been built. Further development has occurred on the Way of Shambhala curriculum (which is now offered internationally!).
Throughout this year though, the most inspiring aspect of fund-raising has been the incredible amount of support that has come to specifically sponsor aspects of Sakyong Mipham Rinpoche's year-long retreat. He has expressed how deeply it moves him to hear the names of each patron read aloud to him throughout this year. It is as if thousands of sangha members have taken the time to thank him for this incredible effort and make a small offering to say "I have your back."
Throughout the year we have continued to reflect on how to coordinate appeals so that you as a patron of Shambhala do not get hit over the head with simultaneous requests for money. We have been listening to sangha members who have indicated that they don't want to be inundated with constant fund-raising requests. It is our aspiration to allow the sangha the opportunity to plan when and how they want to give. That means we need to do our best to present the opportunities to give in a way that people can hear them.
On our monthly conference call, the Dana Group acknowledged that the best way to do that is to begin organizing a 2011 unified fundraising calendar. This calendar will launch in February and display all 2011 appeals that are set to take place in the Shambhala mandala. In order to make this 2011 calendar a success we need your help.
If you are planning on doing any fund-raising in 2011 please contact us. Obviously, if a Shambhala Center or Group does fundraising on Harvest of Peace that will already be a part of our unified calendar. If there is additional fundraising scheduled by your center, ask your Center Director contact us. It is also a good idea to contact us before sending out an individual fundraising sangha-announce or initiating a campaign. This helps maximize your success by making sure other major "asks" aren't occurring at the same time as your appeal.
The goal is to have all fundraising in the new year coordinated through the Dana Group in order to ensure that a unified approach is maintained. It will take some time for us as a mandala to get used to unified fundraising. This year has been a great experiment in that regard and we look forward to working with you on increased communication and coordination in 2011. Cheerful New Year!
____________________________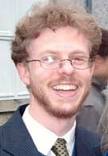 Lodro Rinzler is the Development Coordinator for Shambhala's Office of Finance and Development. He served as the Executive Director of the Boston Shambhala Center for three years prior. His fundraising experience has been primarily in the Buddhist sector having founded a Buddhist House at Wesleyan University and brought the Boston Shambhala Center out of an on-going $20,000 annual deficit well into the black within one year's time
Post Tags:
Dana Group
,
fund-raising
,
fundraising
,
Our Future