Thursday
Sakyong and Family, Shambhala News Service
Long Life Ceremony for Lady Konchok
The Sakyong performed a Hayagriva Garuda Vajrapani abhisheka for Lady Konchok on Tuesday, April 12th. The ceremony was conducted in order to promote her long life and prevent obstacles. The Shambhala Times shares photos of the royal family on that occasion and a letter by the Sakyong Wangmo conveying her appreciation for Lady Konchok to the Shambhala community.

________________________________________
11 April 2011
Greetings from the Boulder Kalapa Court,
Today we are celebrating Jetsun Drukmo's eight-month birthday. The Sakyong, Jetsun Drukmo and I are enjoying family time together. Jetsun Drukmo is doing well, making new sounds and beginning to eat all kinds of different foods now. She loves to be carried around the house by Rinpoche.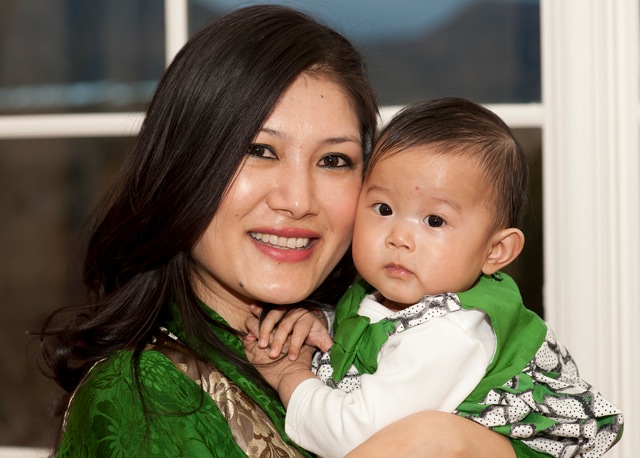 Tomorrow the Sakyong will be performing a Hayagriva Garuda Vajrapani abhisheka for the continued well-being and long life of Lady Konchok. Astrologically, this year is the convergence of many signs. Various divinations have revealed this will be an obstacle year concerning her health. Therefore, the family has requested that the Sakyong perform this abhisheka, which has to do with dispelling sickness. I hope that all of you will join me in praying for Lady Konchok's well-being and long life.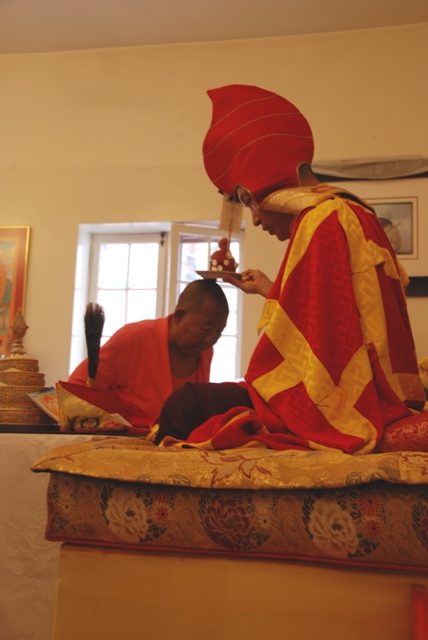 Over the last few years, I have gotten to know Lady Konchok quite well. She is truly a warrior and a great practitioner. Her practice mind is astonishing and her ziji and life force energy are very strong.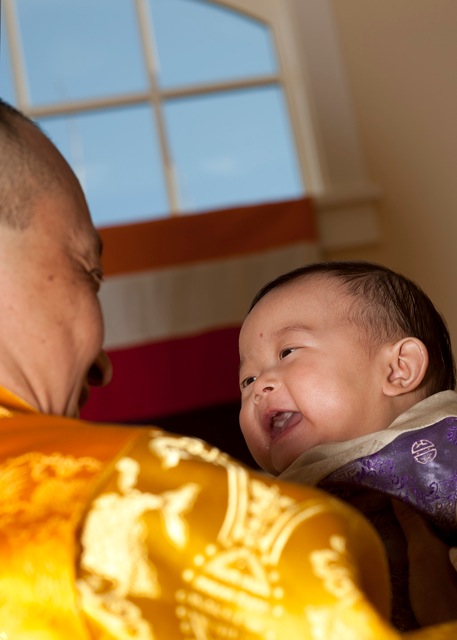 As Shambhalians, we owe a great debt to Lady Konchok. We should be eternally grateful, for she is the Royal Mother of the Sakyong who guides and protects our mandala. Not only that, but she is Jetsun Drukmo's grandmother.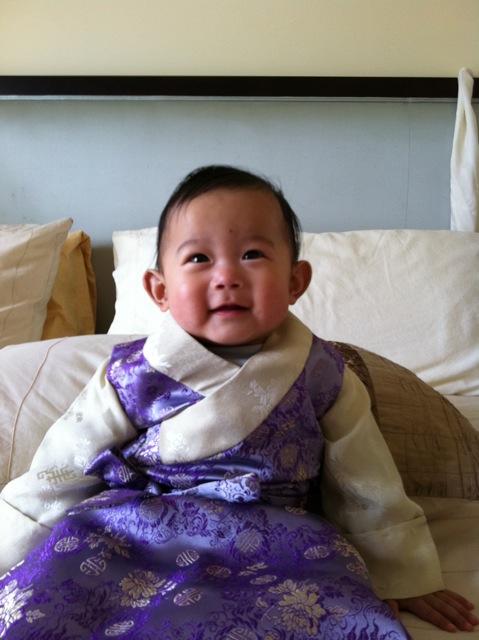 I sincerely hope that all of you and your families are doing well. I send you warm wishes and love,
The Sakyong Wangmo, Dechen Choying Sangmo
Photos courtesy of Marv Ross and others.
Post Tags:
Jestun Drukmo
,
Lady Konchok
,
Sakyong Wangmo