Friday
Featured Stories
Judy Lief becomes Acharya Emeritus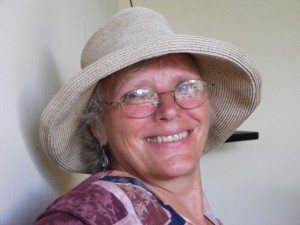 Much loved Acharya Judy Lief has become an Acharya Emeritus. The title was bestowed on her by Sakyong Mipham Rinpoche, following a meeting they had at Karme Choling this summer in which they agreed that she would transition from being an active acharya to playing the new role of an acharya emeritus.
The term "emeritus" is used throughout the academic world to designate a professor of distinguished status who, having fulfilled and completed their role as a member of the active teaching faculty, is appreciated and honored by the governors of the university for that accomplishment. The Sakyong feels this could now be used to honor acharyas who have nobly served the lineage and who are transitioning to a new phase of service in the mandala.

An acharya who receives the title "Acharya Emeritus" relinquishes their active role, and is no longer requested to give refuge and bodhisattva vows, lungs or fulfill the other responsibilities of an active acharya. Where appropriate, the Sakyong would make specific requests of the acharya emeritus to take on teaching or other duties that he feels would be helpful to the mandala, and where there is a unique or specialized role that individual could play.
The Sakyong has asked Judy to continue offer teachings and programs, including those on death and dying, such as those she gives in connection with her book Making Friends with Death, and those relating to The Profound Treasury, the massive soon-to-be-published compilation of Chogyam Trungpa Rinpoche's teachings for which she is the editor-in-chief.
Throughout her career as an acharya, Judy has taught and made personal connections with dharma students throughout the mandala, but probably no where more so than in New York, where she resided for many years.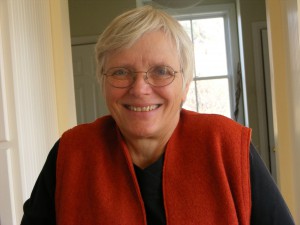 In New York, she conceived of and started the Weekly Dharma Gathering program which quickly became the engine of Shambhala New York. She has offered refuge and bodhisattva vows to literally hundreds of people and was, for many years, a guide to the leadership in the New York sangha and other Centers. Her personal style connected people with the true heart of the Shambhala lineage.
The Sakyong has expressed his deep personal appreciation for Judy's life of sustained and exemplary devotion to the lineage, for the tremendous support she gave for so many years to his father and whom she continues to serve through the publication of The Profound Treasury, as well as for the personal support and friendship she has extended to him over the years and in her role as one of the first acharyas he appointed.
Post Tags:
Acharya Corner
,
New York City