Tuesday
International Programs, Mountain States
Winter Dathun at Shambhala Mountain Center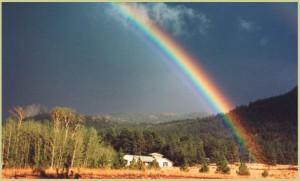 Winter Dathun Meditation Retreat
December 10, 2011 – January 7, 2012
"Dathun is a pivotal point in one's life, where the profundity of the teachings soak into our core. It is the time and opportunity for us to change, develop and mature." — Sakyong Mipham Rinpoche
There is a magic to the winter dathun, a month-long group meditation retreat, at Shambhala Mountain Center. In the stillness of winter, as snow graces the Rocky Mountains, a group of people from all walks of life will turn inwards to engage in the practice of meditation. You are invited to join this experience…
This winter, the dathun will focus on developing a deep understanding of shamatha, or "peaceful abiding" meditation. This practice allows our mind to settle into its natural clarity, radiance and strength. With gentleness and bravery, we learn to let go of churning thoughts and to make friends with ourselves. As we become present, without judgment, to our own basic state of being, we can more fully open to and connect with the world around us.
The winter dathun includes individual meditation instruction, guided meditations to deepen our shamatha practice, and contemplative meditation to develop insight and open our hearts of compassion. It can be done in its entirety or taken in weekly segments. All practice levels welcome.
Register at Shambhala Mountain Center.
Read more about dathun on the Shambhala Times.
Join the online talks about retreat on Shambhala Online.
Post Tags:
dathün