Monday
Shambhala News Service
Shambhala's New Director of Communications
Interview with Larry Barnett: New Director of Shambhala's Communications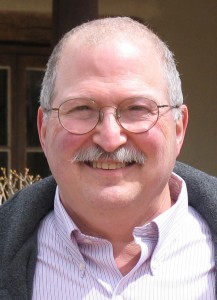 Can you tell us what led up to the creation of this new position?
People all over the mandala know we need a creative, coherent communications strategy. It is essential for accomplishing Shambhala vision. This is now one of Shambhala's highest and most urgent priorities.
So what's happened?
We need to be inclusive and thoughtful about how we do this. The Kalapa Council asked me to carry out a survey of communications within the Mandala as a first step. That meant speaking to a lot of people in order to identify common needs and aspirations.
Can we read your survey results?
Yes, by all means. It is posted online. Please click here. (You will need to log in with your Shambhala username and password to read the document.)

Will you be in charge of all Shambhala's communications now?
No. My terms of reference are very specific, based on the survey results. I have been asked "to further examine and make proposals to the Kalapa Council for the creation of a cohesive communications operation for the Shambhala mandala, including an integrated structure that serves both the internal and public requirements of the mandala at this time of transition and growth."
So this is about developing a long-range strategy and structure for our global communications?
Exactly. I'll be working closely with all the people who are already involved in the incredible volume of Shambhala's communications – with an eye to seeing how we can be far more cohesive and coordinated in what we are doing at all levels.

What's your experience and what will you bring to this new position?
I've been involved in communications for the past 40 years: in design, publishing, website development, writing, and public speaking. I've created and operated businesses large and small. I was the center director at the Sonoma Shambhala Center, and am on the board of both Shambhala Mountain Center and Northern California Shambhala. In addition, I was elected to public office and served for twelve years, both as City Councilman and Mayor of Sonoma. I hope to meld that experience in communications with what Shambhala needs right now and going forward.

What did your survey show?
Some central themes emerged. There is no shortage of devotion and commitment – that is our greatest strength. At the same time, we all see the need for more coherence and coordination of our communication efforts at every level. Everyone can sense that we are on the cusp of a major shift in the way we communicate to the world. We need to take full advantage of the emerging technologies, but we are frustrated by them as well. We need to preserve the heart quality of all our communications. So the challenge is how to do that, while being far more integrated and effective.
What are your thoughts about communication in general?
Our desire to communicate emanates naturally; it emerges in association with needs and drives that arise and develop even before birth. Language, an elaboration of the desire to communicate, represents an effort to capture and share an internal experience that is beyond words. Language as the basis of thought and metaphor is quintessentially human. While other living things communicate in various ways, only people have developed spoken and written languages.
The naturalness of the desire to communicate is lungta and the naturalness of basic goodness. We embody physical and mental capacities in perfect harmony with basic goodness; despite the vast and confusing subconscious world hidden within us, it is basic goodness and the impulse to communicate it that guides all expression. Even the pain and discomfort we reveal are in furtherance of basic goodness; such physical and emotional symptoms strip away the pretense of thoughts and concepts to reveal the truth of how basic goodness continuously directs its own expression.
As an extension of individuals, an organization "contains" body, speech and mind; the community forms the body, communication represents speech, and organizational behavior and practice represent mind. Each element thoroughly pervades the other. When properly synchronized, these components lead to health and stability of the organization, just as they do in individuals.
So what are the next steps?
Continue to learn by talking with others, examine the underlying economic factors, review technologies to enhance our methodologies, and develop proposals for strategy and structure which will move us forward in furtherance of bringing Shambhala vision more fully into the world. It's an exciting challenge!
~~
To read the Communications Survey Report prepared by Mr. Barnett, please click on this link. You will need to log in with your Shambhala username and password to read the document.
Post Tags:
communications and technology
,
interview