Monday
Dharma Teachings, Featured Stories
Inspirational Teachings from the Dignity Weekend with the Sakyong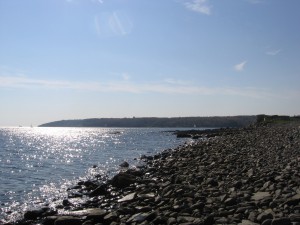 by Director of Shambhala Europe, Chris Montone
From October 7th – 9th, 435 Shambhala leaders from 125 centers and groups who had attended one of the 10 Kalapa Governance Gatherings offered this year, gathered in Halifax, Nova Scotia to hear the Sakyong teach about governance and the evolution of Shambhala. Thirty-nine individuals from 15 European centers and groups were among them, including most of the leadership of Dechen Choling and four Shambhala Europe staff.
The assembly was arranged with heads of the Three Pillars seated on cushions in front – the Pillar of Teaching (Acharyas) seated on cushions to the Sakyong's left, the Pillar of Government (the Kalapa Council and the Kalapa Executive) seated in the middle, and the Pillar of Protection and Court Staff seated to his right, with all other participants seated in chairs behind.

In beginning his address, the Sakyong expressed that it was very important to acknowledge the crossroads that we are at. We are approaching the 50th anniversary of the year in which his father brought his vast vision to the West. Now, he told the assembly, it is our responsibility as leaders to figure out the skillful means to bring about enlightened society. What will determine our success, he said, is our ability to remain open to the universal message and unequivocal in our trust in human nature. To do that, we need to deeply contemplate human nature and basic goodness. He seemed to be saying that once we have unshakable trust in basic goodness, we will radiate confidence, and that confidence will magnetize others to us and our vision.
At one point, the Sakyong noted that he was speaking slowly, not just for the Europeans (which evoked laughter) but, he continued, "If we are to be leaders, these words need to sink in and transform us." To lead or govern properly, he continued, is directly related to our connection with basic goodness. "If we can create a society where basic goodness is at the heart of everything, that is what will shift culture." In order to do this, he urged us to engage in self-reflection each day in order to place what we're doing in a larger perspective. And he urged us to contemplate deeply both individual and societal basic goodness. We can't just meditate, he said. We have to contemplate, develop trust, and act. We must educate ourselves and become curious about how our society currently views human nature. We should start with waking people up before trying to "bring them to our side," he advised. Our effectiveness in leading and helping others, he said, will be based on that feeling of trust in our own minds and in basic goodness.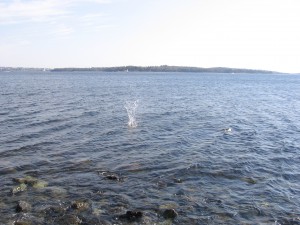 "Basic goodness is simple and its simplicity challenges us," the Sakyong proclaimed. "Our task is to figure out, in a complex society, how we can transmit this simple theme." One way we will accomplish this, he seemed to be saying, was by bringing the wisdom of basic goodness into our experience. To maintain this connection with basic goodness, he gave us a three-step practice that starts with a spark of recognition of basic goodness, which leads to a general cheerfulness, which then leads to an instinct, or "first thought." To succeed, he said, we need skillful means: we need to excel in worldly wisdom (e.g., knowing how to conduct meetings, communications, etc.) and be better. We will need both wisdom (long-term thinking) and intelligence (short-term perspective), he said. He urged us all to develop our own words for expressing what we mean by "basic goodness" and "enlightened society" so that we are prepared to speak about it at any time to anyone.
The Sakyong also encouraged us to be trustworthy. Because there is such doubt about authority these days, he reasoned, we have to be trustworthy. "So be humble and reflect on whether this is what you want to be doing," he advised.
Not just our leaders will evolve, however. The Sakyong would like our Centers to become more like "societies". He asked us to contemplate how our Centers could "be" basic goodness, rather than "fix-it camps" and how can we manifest a community that can be some kind of an example. Individual and communal contemplation of these questions is important, he stated, and, simply by doing so, makes us an enlightened society. If people are recognized as human beings when they come to a Shambhala Center and are appreciated and respected on a deep level, we will be creating enlightened society. "I see this as a new beginning for our centers—a chance to develop and shift. This is essential if we want to continue to exist as a community," he proclaimed. It is our job as leaders, he told us, to figure out how to make this shift—from "center" to "society." The leaders of Shambhala will need to figure out how to build a Shambhala where the dichotomy between deepening one's practice and understanding, on the one hand, and going out into the world to serve on the other is no longer a problematic issue, he advised.
The Druk Sakyong Wangmo, Lady Diana Mukpo, also addressed the assembly. She shared her practical experience in using the Four Karmas and the Four Dignities in managing a business she is currently running. She also encouraged us to embrace change in Shambhala, sharing that, during the Dorje Dradul's lifetime, there were many changes happening all the time. He would always pull the rug out from the community whenever things got too comfortable. "I don't ever remember being comfortable," she reassured us.
Going forward, the Sakyong said we will have more leadership training. He envisions that Shambhala will be a place where individuals can come in, get trained, and then go out and serve. "We need to become more professional," he said. But it is also essential that these people have a good heart; this is why people will come to us.
Additionally, the Sakyong expressed his wish that leaders in Shambhala engage in mentoring their successors. "As soon as you come into your job you should be mentoring someone else," he said.
In concluding this inspiring weekend, the Sakyong offered some words of encouragement: "I know that sometimes it seems like I don't know what I'm doing," he said, "but I can tell you — I have a plan and we are on course!"
Post Tags:
dignity
,
Enlightened Society
,
Halifax
,
Sakyong Mipham
,
Shambhala Governance Gatherings