Sunday
Community Articles
One Aspiration of 100,000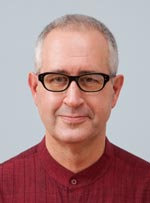 Inspired to share his best intentions and radiate them to the world, David Nichtern recently submitted an aspiration on 100,000 Aspirations. This is a project of Karme Choling, a retreat center in Northern Vermont offering contemplative practices and disciplines to promote peace, wisdom and compassion in the world.
David Nichtern is a senior teacher in the Shambhala Buddhist lineage of Chogyam Trungpa Rinpoche and Sakyong Mipham Rinpoche. He is also a weekly blogger about Buddhism on The Huffington Post and works with his wife, Cyndi Lee (renowned yoga teacher and founder of the OM yoga Center in NYC), on leading yoga/meditation workshops around the world.
"Somebody has to do something positive," he says.

On coming up with his aspiration, he shared, "I went with my first thought. I cleared my mind, and I just went with my first thought."
His aspiration stated: "I aspire to soar higher, inspire, retire and expire."
By soaring higher he means to uplift, to reach, to aspire to be the best. He compares it to the marines and how they are told to "be all that you can be."
David stresses the importance of one realizing their aspiration and acting on it because every person only has a certain amount of time, a certain window of opportunity to do some good in the world.
"Recognizing an aspiration, and clarifying what it is, is a task in itself and it's very important to fulfill. It's a paramount intention. Measure your action against your intention."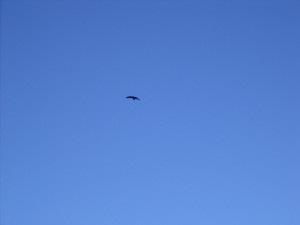 He believes the 100,000 aspirations project is very important for peace and bringing people together in peace.
"It's better than bombing Iraq – a much better idea. The fact that people can be exposed to to other people's aspirations is, I think, very good and very encouraging."
David encourages us to begin to work on our aspirations everyday. "If you don't elevate your own situation, then you're not much good to others, but if you get something going and then share it with others, you'll do lots of good."

~~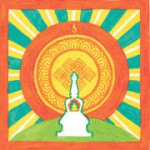 To read more aspirations, watch participant's videos, and share your own aspiration, visit: 100000aspirations.org
Post Tags:
1000000 aspirations
,
peace