Monday
VCTR Tributes
Heartwreck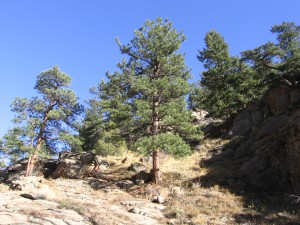 poem offered by Dawa Choga
written in Boulder, CO, April 5, 1987
Even the goldfish knows, he floats near the surface
all day still behind a yellow note stuck to the glass,
moved and unnerved.
Bewildered his eyes meet mine and hold them fixedly,
sensing the incomprehensibility.
The sky a ceiling with no caesuras like a river
passing swiftly over.
Birds sing with a twist when at all.
Your living being a palpable lack in the world
when I got out of bed.
I stood by the door and heard nothing at all,
tears fell off my cheeks.
The earth sobbing, trees weeping silently,
the elements in shock.
All my thoughts were of you,
inseparable and atmospheric.
All I felt was you, white crosswalk stripes
so white and shining.
At the stove preparing a cooked meal
I forgot what I was doing, what to do next,
my mind a cloud floating back in time.
Rain dropped on my face, the air calmly pregnant
as the wake of catastrophe when the ground stops
shaking, floodwaters recede, tornado goes.
Things emanated, fluoresced sharply resolute.
At aboriginal Bald Mountain you permeated
the scenery, the coarse soil, ringing snow
mountains, canyon wedge of
Boulder and plains beyond.
Your favorite tree, a healing spot,
great orphan ponderosa pine in dancing posture
with sweeping gestures on needle carpet,
knot of eternity perched up on its bark.
Small deer herd let us waving crackers come closer,
then bounded away like kangaroos.
After dark across the alley upstairs neighbour's
door looked to be on fire but six foot flames
leapt from his hibachi.
By the library park I looked downstream.
Glowing orange blaze lit the sky
the direction and distance of home.
Confusing down for up, near for far:
Fire an amber streetlight reflected in
the moving creek cropped at the top by
black pedestrian bridge a block away.
Looking back to see how I could be fooled,
even knowing it was not, still I saw fire first,
irradiated orange highlight dancing on
the ripple crests in flames.
A finch comes to the branch and commiserates.
Aquarium I am in that is all of phenomena,
the lucid present now without you.
Your picture seems to blink when I do,
your lips seems to move.
Streets quiet as New Year's morning,
limbs underwater heavy.
I look for signs: rainbows, extraordinary clouds,
a dream, but losing you is like
losing mother and father at one stroke.
Orphans, all.
Post Tags:
VCTR Tributes
Share: