Monday
Community Articles
Celebrating Warriors in the World
When we as Shambhalians highlight and celebrate warriors in the world, we are reminded that the tradition of warriorship is timeless. In this article by Shastri Charlene Leung, Chairperson of the Shambhala Diversity Working Group, we look through a window at Shambhala community events that are based on the theme of celebrating warriors in the world.
On Shambhala Day, Sakyong Mipham Rinpoche's message rang loud and clear: We must become basic goodness. He asked us, "can we bring out this human thread of basic goodness?" Furthermore he proclaimed, "society is basically good." While we may want to believe this, doubt, disbelief, and frustration surface for many of us. How can society be basically good when we open our newspapers or turn on the TV and see abundant acts of violence, starvation, discrimination, degradation, and greed? In Shambhala, we start by touching our own goodness, worthiness, and humanness. Our natural instinct to survive and our willingness to face and embrace life moves us to care for others. This is the basic goodness of society. We are vulnerable as a species and if we didn't care for each other we would be extinct by now. Yet, the Sakyong warns, "we are at a crossroads."

Celebrating warriors such as those women and men who have demonstrated bravery in service to humankind and the planet throughout history, and in cultures across the globe, can remind us that, yes, the impossible is possible! Human society can uplift itself against all odds, and triumph. Ninety years after the abolition of slavery in the United States, racial segregation was still a fact of life in the south and other places in the United States. By law, Blacks, Latinos and Asians had unequal access to transportation, education, government, restaurants, department stores and neighborhoods. Yet through non-violent social action including speeches, marches, boycotts, court cases, and media, the basic human courage and perseverance of hundreds of thousands of individuals was led by warriors such as Dr. Martin Luther King. The 1965 Civil Rights Act was passed and society changed through faith in basic goodness and non-violent skillful means which became manifest. This kind of inspiration and leadership has happened over and over again in human history and is called for today.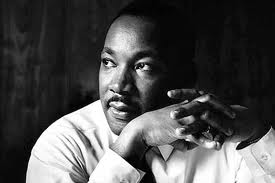 Beginning in January, during the week commemorating Martin Luther King, Jr., we initiated a number of Shambhala community events on the theme of "Celebrating Warriors in the World." The worldwide Shambhala sangha is encouraged to find suitable times in their respective countries to join in the celebration this year. The celebration may feature exemplary warriors from your local culture or beyond, current or historic, by hosting a special event, an open house or another public offering.
When we as Shambhalians highlight and celebrate warriors in the world, we are reminded that the tradition of warriorship is timeless. In celebrating warriors of diverse cultures, we extend, we cross bridges, we join others who aspire to create enlightened society. We connect every culture that has ever honored warriorship, past and present, to Shambhala.

Among the offerings at various Shambhala Centers that have already occurred:
~ Shambhala Center of Atlanta – The Living Peace Initiative organized a day-long event focusing on peacemaking and nonviolence. The event included discussion of passages from "A Christmas Sermon on Peace" by Martin Luther King, Jr. (MLK), contemplations on peaceful abiding and loving-kindness, and service projects supporting a local biracial history project and prisoners of conscience around the world. A number of youth in the sangha lent their voices and wisdom to the event by reading the passages from MLK, and playing an active role in the discussions, contemplations, and service projects.
~ Minneapolis Shambhala Center – Kimberley Lueck moderated a dialogue on warriorship as the path of non-aggression with guest presenter Zafar Siddiqui, a Muslim practitioner and President of the Islamic Resources Group of Minnesota.
~ Philadelphia Shambhala Center – offered a morning of public meditation and contemplation. Elaine Yuen led the group in a contemplation of the four immeasurables, encouraging participants to include Dr. King's vision and activities for engendering compassion in the contemplations. People left refreshed, with a settled and reflective mind. Many went on to remember Dr. King in other activities and services in the urban Philadelphia region.
~ San Francisco Sharchen Dzong – week long event began with Shastri Alan Schwartz, sharing his work with Paul Polak, a pioneer in propagating ultra-low-cost technologies targeted to improve the lives of dollar-a-day farmers in rural India and Bangladesh. Paul is credited with starting a movement that enabled 19 million people to grow their way out of poverty. His core strategy? Regarding the ultra-poor as customers rather than victims, and practicing listening deeply to them before deciding on a strategy to meet their needs.
~ San Francisco Sharchen Dzong – week ended with Shastri Charlene Leung, sharing the work of Bayard Rustin, one of the most important leaders of the American Civil Rights movement, but largely invisible because he was openly gay. He not only supported and influenced Dr. Martin Luther King, Jr., but was a warrior in his own right. He was a pacifist and brought non-violence to the civil right movement. Rustin is credited with architecting the March on Washington, where Dr. King delivered his famous I have a Dream speech.
Please share your Center's Celebrating Warriors in The World event by clicking the "leave a comment" button.

~~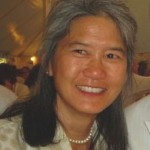 Shastri Charlene Leung is the Chairperson of the Diversity Working Group for Shambhala International. She became a student of the Vidyadhara Chogyam Trungpa Rinpoche in 1983 and is currently a student of Sakyong Mipham Rinpoche. She lives in a Shambhala household with her husband, Robert Pressnall. They have two grown sons, Steven and Gabriel Pressnall. Her interest in diversity awareness and social engagement began in the late 1970's at the University of California.
The Shambhala Diversity Working group was formed by the 1st Shambhala Congress in 2003 when diversity was identified as a pressing community concern. The first working group created the Shambhala Aspirations on Diversity, Accessibility, and Compassionate Conduct which was adopted by the Sakyong's Council in 2005. (visit this link to view a copy). The Working Group continues to support diversity awareness of all kinds throughout the mandala, developing programs and inviting Shambhalians to engage the question: What are the barriers that separate people inside and outside of Shambhala, and how can we help dissolve those barriers? For more information, email: [email protected]
Post Tags:
basic goodness
,
diversity
,
Diversity Working Group
,
Martin Luther King
,
warriorship