Thursday
Scene and Heard
The Arbie Thalacker World Wisdom Scholarship Fund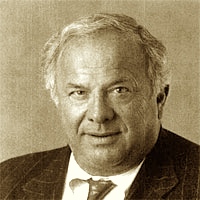 by Marty Janowitz
Naropa University has established the Arbie Thalacker World Wisdom Scholarship Fund in recognition and deep appreciation for Arbie R. Thalacker, who embodied the highest characteristics of a 'trustee' of the university and of an authentic and meaningful life.
The scholarship fund has already received nearly $20,000 in lead gifts.
A trustee from 1995-2011, Arbie exemplified the dedication and multiple contributions sought in trusteeship, particularly in Naropa's context. He personified the values which are at the heart of Naropa's mission, to educate and prepare students for a lifelong journey to "meet the world as it is and change it for the better." Arbie embodied the meaning of 'lifelong journey'- a quest to discover what is good in the heart of self and others, to train in that and offer it in skillful service for the greatest possible benefit. Additionally, Arbie demonstrated that accomplishment and pleasure in the realms of practical and aesthetic affairs were not inconsistent or irreconcilable with accomplishment in the realms of the spirit.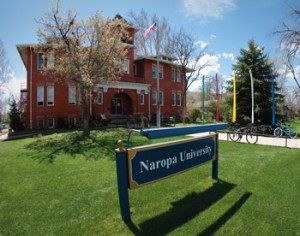 Holding and enjoying that paradox of seemingly inconvenient parallel values Arbie came to personify the workable interplay of contrasting, perhaps even conflicting characteristics proving that the whole is indeed greater than the sum of the parts. He was concurrently: powerful and self-effacing; single minded and adaptable; accomplished and humble; tough and tender; intellectually demanding and forgiving; tenacious in defending his strongly held views yet curious and probing to understand the views of others; disciplined and ambling; a workaholic and a fly fisherman; frugal and generous; an urban epicure-connoisseur and a field-vested outdoors-man; a student of life and a lifelong student; patient mentor and persistent mentee; comfortable and compelling in worldwide seats of power and on the simple cushion of meditation; penetratingly awake and instantaneously asleep; honoring the consummate practitioners of both the law and of the Buddha; but when engaged in any good thing, a loyal, loving, determined and most importantly, kind person.
His passion for Naropa was therefore no mystery. He loved and was loyal to Naropa's commitment to educate 'the whole person, cultivating academic excellence and contemplative insight in order to infuse knowledge with wisdom…nurturing in its students a lifelong joy in learning, a critical intellect, the sense of purpose that accompanies compassionate service to the world, and the openness and equanimity that arise from authentic insight and self-understanding.' Although he would never say so, people who could aspire and model themselves after him – brilliant mind, skillful means, and noble heart – would achieve the definition of World Wisdom.
~~
At the Shambhala Funeral of Arbie Thalacker
Post Tags:
Arbie Thalacker
,
Naropa University
,
Warrior Tribute