Sunday
Community Articles
Introducing Mindfulness: A Practical Guide
We can train ourselves in mindfulness, just as we exercise to keep our bodies healthy. Mindfulness training is free of any religion or dogma, although it draws on the ancient traditions of meditation and yoga, incorporating insights from modern medicine and psychotherapy.
There is a growing body of research demonstrating the enormous benefits of mindfulness practice for our physical and mental health and wellbeing, with new studies out every month. Doctors and counsellors increasingly recommend mindfulness as an approach for patients with depression, stress and anxiety-related ailments. Mindfulness training is also being adopted in schools and workplaces, helping students and employees to be more focused and productive, and less reactive to stress.

This book is a clear and concise guide to mindfulness practice, packed with straightforward exercises which the reader can try right away. It covers all the main mindfulness practices including sitting meditation, mindfulness of body, mindful movement, awareness of thoughts and reactions, and creating a 'breathing space'. It gives practical tips and exercises for bringing mindfulness into daily activities like eating, walking and brushing our teeth. It is written simply for newcomers, but also gives a sense of the potential depth and breadth of mindfulness practice for those who wish to take it further. Presented in bite-sized chunks and free from jargon, it is the most accessible guide to mindfulness on the market.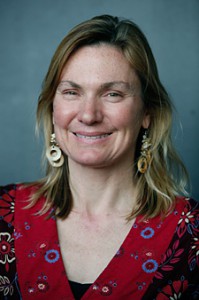 From the introduction:
"Mindfulness is one of the oldest and most basic skills known to mankind. In its essence, it's as simple as rediscovering the taste of fresh water or the vastness of the sky. It is learning, or re-learning, how to be present, how to be in this moment.

With mindfulness we can appreciate our lives, instead of rushing through them, always trying to get somewhere else. Being mindful can also help us to be less swept away by our powerful, habitual currents of thought and emotion, which can manifest as stress, depression, negative thinking, anxiety, anger, resentment or self-doubt."
~~
Tessa Watt teaches mindfulness and is co-director of Being Mindful, an organization which offers mindfulness training for both the public and in workplaces. In her earlier career she was a research fellow in history at Cambridge University, and then for many years a senior producer in BBC Radio and Music.
To order a copy of Introducing Mindfulness: A Practical Guide, Click Here.

Post Tags:
book release
,
books
,
mindfulness