Wednesday
Community Articles
"What to do?"
COLUMN: Aging in Shambhala
A Caregiver's Guide to Preparing for the Death of a Practitioner
by Jacquie Bell
As Shambhala Buddhist practitioners, most of us have an idea of how we would like to spend our last days – where we would like to be, who we would like to have around, what practices we would like done in our presence. But often there isn't much planning or thinking about after-death, the post-mortem period, between the last breath and the cremation.

This article will attempt to take us through a scenario in which a sangha member is close to death, and look at the issues we should consider, and the questions we should be asking in order to relieve the stress of the caregiver and the Shambhala Center once the person has died. The article will not address the spiritual aspects of dying, nor specific practices to do either prior to, or following death, as those will vary from practitioner to practitioner, though shamatha and tonglen, are always appropriate. Nor will this article specifically address the care of a practitioner who dies in a hospital or nursing home, as, not only does each legal jurisdiction vary, but the protocols for each facility can vary.
Jane Doe is quite ill, being taken care of at home, and not expected to live more than a few more days. She has been a practitioner for a number of years, and has told her husband, John, that she would like to have a service done for her in the local Center. He is vaguely aware that the body, if at all possible, should remain at home for 3 days before the service, but has no clue as to how to handle the body or what kind of arrangements need to be made to get the body to the Shambhala Center and then to a crematorium. Figuring this out is not where he wants to put his energy at this time, nor should it be. You, as a member of the local Center, are asked to take over the planning for the care of Jane's body after her death.
It would be good for you to find out from Jane, if she is still responsive, or from John, who the preceptor should be at the service, and if they would like to have the Buddhist Sukavati service or the Shambhala service. John should be able to tell you her favorite food and drink, which you might want to place on the shrine; special flowers; and any music, if that is desired. Any reception details should be figured out at this point. [Note: some Centers have a card file on hand for each member to fill out with the information needed when their death occurs].
Prior to the Death:
The physician and the home support team (if there is one) should be told that Jane will remain at home following her death. Find out what phone number to call at the time of death. If it happens at night, it's usually fine to wait until the next morning to call, but this should be confirmed ahead of time. No one at the house should call 911, as, at least in most jurisdictions in North America, the responding medics are required by law to try and resuscitate the person and take them to a hospital.
If a funeral home is going to be asked to transport the body from the home to the Center and then to the crematorium, the arrangements should be made at this point. The funeral home representatives should be told that the body will remain at home until the day of the service. You would then call them shortly after Jane dies, and the date and time for the service is set at your Center, so they will know when they will be needed.
It is possible, in many jurisdictions, to avoid using a funeral home by transporting the body in a private vehicle. You should check the laws ahead of time (don't just ask the local funeral home).
Plans should be made at this point to keep the body from deteriorating during the three-day-period. Dry ice could be located; a room air conditioner might be rented; or the blue chemical packs that are frozen could be purchased or borrowed. If Jane is dying in a cold climate during the winter, it might suffice to keep a window open in the room. Blankets and coats will need to be provided for sangha members who come to sit with the body.
Immediately Before the Death:
You will probably have a sense that Jane is approaching death, as her feet and legs will look mottled and feel cold to the touch, and her breathing will change its pattern. The atmosphere should be as peaceful as possible. Family and friends should gather around the head of the bed so her energy will be focused there.
Following the Death:
The atmosphere in the room should remain peaceful, so Jane can focus on her journey. Sometimes warmth still radiates from the heart center. If that happens with Jane, it's best not to disturb her body until the heat leaves. Once that occurs, her body could be bathed and fresh clothing put on, and a piece of plastic should be put underneath the sheet she is lying on to protect the mattress from any body fluids.
You will need to let the Center director know of the death, so the service can be scheduled and the sangha notified. The Office of the Sakyong in Halifax should be told that Jane has died so the Sakyong can be notified. If Jane has another teacher, his or her secretary should be informed.
You might want to work out a schedule for sangha to come to the house and sit and practice with Jane's body.
Day of the Service:
Jane's body can be brought to the Shambhala Center at any point during the three day period, if it is appropriate given the Center schedule. If it becomes necessary, the casket could be closed. The casket should be placed so her head is toward the shrine.
Following the service and reception, some family members and friends might wish to go to the crematorium to be there when the fire is lit. The Heart Sutra could be practiced at that time. When Jane's ashes are ready to be picked up, they could be taken to the Center to sit on the shrine for 49 days. After that, they could be buried, or scattered, or both, depending on John's wishes or what he and Jane decided ahead of time.
Conclusion: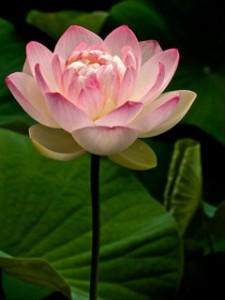 It may not always be possible to have a situation that fits the above scenario, with an expected death at home and three days to practice prior to a service at your Shambhala Center. Many circumstances could come to play, not the least of which could be family members who are threatened by our traditions. It is far better to maintain a peaceful loving atmosphere around the death then create distress and bad feelings by insisting it be done the Shambhala Buddhist way. Practice can always be done, whether or not in the presence of a body. And it is entirely appropriate to have a service at a Shambhala Center without the body present.
One way conflict can be avoided is by having all Shambhala members decide far ahead of time how they would like to have their body handled following death and put that in writing, as mentioned above.
~~
Jacquie Bell has been a student of the Shambhala Buddhist community since 1974, and living in Nova Scotia since 1988 with her husband, Tom, except for a three year period at Karme Choling. She has been involved in end-of-life care since the early 90's. Jacquie first became involved as a medical social worker, and then ran a palliative care program in the local health center. She now teaches volunteers and professionals in the field of hospice/palliative care as well as sangha groups interested in "being with dying". Tom and Jacquie have two grown children, Wilson and Victoria, and three grandchildren with two more on the way.

To read the previous articles from this column, please click here. Contributions to the monthly column, "Aging in Shambhala" are welcome. Please contact Andrea Sherman at:
Post Tags:
aging
,
Aging in Enlightened Society
,
death and dying