Saturday
Shambhala News Service
Every Storm Passes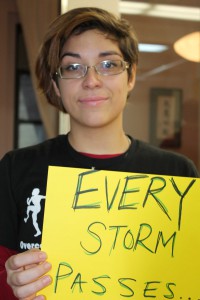 Hurricane, or "superstorm" Sandy left millions without power, and brought death and destruction to the Caribbean and U.S. East Coast. Many thousands are without homes to go back to. In response to many questions about our centers and friends in the areas affected by hurricane Sandy, we offer the following updates.
From Ericka Phillips, Director, New York Shambhala Center:
"We are pleased to report that the New York Shambhala Center reopened on Monday, November 5th. Following the storm, the neighborhood where the Center is located, and much of lower Manhattan have been without electricity. Thankfully this was the extent to which the actual Center was effected by the storm; our building did not suffer any damages. As of this weekend power has been restored. We've received messages of concern and love from the Sakyong and President Reoch.

I've received several reports of individuals like myself, who did not lose power, opening their apartments to friends for warmth, meals, access to communication and showers. There have been many inconveniences and some losses but I have not received any reports from sangha members of major devastation at this time.
I am hopeful that this experience will remind us all of the importance of community and inspire the New York sangha to continue establishing the systems of community care (deleks, circles of care, etc.) that are so necessary in times like this. One step we've taken is to set up a space on the Shamhala Network (in the New York Community Room) for members to report on how they are doing and request or offer assistance. We hope that those in areas hit hard by the storm will send news soon."
From Taz Tagore, at the Reciprocity Foundation, funded by the Shambhala Trust: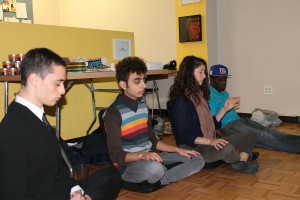 "Our holistic center for homeless youth was not affected by the storm. So my co-founder and I felt that it was the perfect opportunity to reach out to other homeless agencies, shelters and drop in centers that were affected by the storm to offer our services to their clients. It felt like a privilege not to be affected — it was a gift that we could only share by extending our hours and opening our center to as many displaced and homeless youth as possible.
We also felt lucky to touch the lives of so many students who might have otherwise gone to more traditional agencies. As you may know, we provide food, counseling, career and educational support…but we also offer a layer of contemplative services that are absent from all other agencies in our sector. So, not only could we offer food and provisions to displaced youth after the hurricane, but we could help them "process it." Through breathing meditation, holistic counseling, yoga, massage, acupuncture and other modalities, we helped displaced youth to "let go" of their fear, anxiety and pain…and open themselves up to life, and to the prospect of moving forward with their lives.
In terms of our specific services offered during Sandy — we offered food, meditation, counseling, emergency clothing, massage/acupuncture…and all of this was extended to longer hours and more days of the week than our traditional schedule. We also traveled to other shelters in the 5 boroughs to offer breathing meditation, counseling and massage to youth affected by the storm. Finally, we traveled to shelters and brought students to our center — via subway or taxi — so that they could have access to a holistic, calm environment. Their systems were clearly overwhelmed by the storm and it's after effects, so we wanted to make sure that as many youth touched a healing environment as they could. A place where they could recognize that "every storm passes" and try to stay present with their emotions and fears during the whole experience."
An excerpt from a piece by Shastri Ethan Nichtern: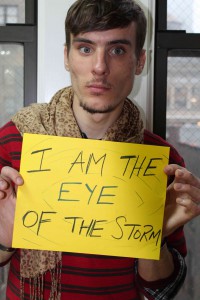 "This past week in NYC was nothing short of heartbreaking, bizarre and yes, amazing. On the external level, I tried my best to be a Bodhisattva, a helpful guy, in my Brooklyn Bourgeois way. At first, the lesson I take from Sandy, and the Elections is clear. WE. ARE. ALL. IN. THIS. TOGETHER. Further, this lesson is URGENT and the very opposite of some philosophical abstraction about reality. All useful philosophy has direct impact on every moment of every day of our lived experience. This is what I believe the dharma was always intended to be: Tools for living, made useful and relevant to humans in a huge and interwoven world."

Read the full article by Shastri Nichtern by clicking here.
The Shambhala Times contacted Shambhala sangha members to see how their week was with the storm. See the article "Surviving Sandy" by clicking here.
To donate to the American Red Cross please visit: www.redcross.org, or to donate to international relief efforts, please click here.
Post Tags:
hurricane
,
New York City