Wednesday
Community Articles
It Was Never About Us
College Students study Meditation and Buddhism and make a Visit to Gampo Abbey
by Stacey Mitchell, Finance Manager, Gampo Abbey
photos by Heather Schmidt
It's Saturday morning at Gampo Abbey and something different is happening. Instead of the daily morning ritual of oatmeal and plain yogurt being prepared by residents on a never-ending rotating shift of breakfast duties, this Saturday morning six college students have spontaneously offered to serve the residents of Gampo Abbey an amazing brunch. This was one of the last days the students had while at the Abbey for a one week retreat program. They were expressing gratitude to the nuns and monks for the teachings and companionship for the week.

The students were part of a pilot program offered between St. Francis Xavier University in Antigonish, Nova Scotia and Gampo Abbey. Ani Lhamo, a nun at the Abbey for several years, and Dr. Adela Sandness, a professor at St. Francis Xavier University in Religious Studies, had discussed bridging education and meditation together and see what interest there may be with the students of St. Francis Xavier University. This idea resulted in the university offering a course under an educational outreach program, which allowed students to enroll from other universities. The course consisted of students from the Catholic university enrolling in a course to learn about meditation and Buddhism. It was a three credit course, which included study and preparation before arriving at the Abbey, one week of study and meditation at the Abbey, and a term paper due after the experience at the Abbey. The program brought six students (including one enrolled at Memorial University in Newfoundland) and a professor from the United States. The professor wanted to learn more about this pilot program.
While at the Abbey they participated in a regular schedule, which included daily meditation and chants. Some of the students were doing a regular meditation practice for the first time.
They were at the Abbey during the week of the Lobster Release. Every year, the Abbey purchases one of the last catches of lobsters from a local fisherman and then release the lobsters so that a different destiny awaits their lives. Dr. Adela Sandness and Loden Nyima, a monk at the Abbey, used this special opportunity to discuss in detail the concepts of karma and Buddhist ethics. The course included the students studying such topics as bodhicitta and precepts before arriving at the Abbey. The students also listened to earlier talks given by Ani Pema Chodron on the Four Foundations of Mindfulness. Each student had their own unique circumstances in what they found interesting about taking this course.
Nick, a biology major and Student Union President, had read Thich Nhat Hanh, Pema Chodron, and the Dalai Lama. This gave rise to increased interest in learning more about Buddhism and saw the course as a unique opportunity to learn more. Since completing the course, Nick says that he is aware of how increased mindfulness is working in his busy year at school. He also says that it is an ongoing process that continues to impact his life, stating everything is "still playing out. We don't ever know exactly what the experience is until reflection and sharing with others."
Stewart, pursuing studies in psychology, has had an interest in Buddhism for a few years. In psychology studies, he has a strong interest in "Positive Psychology" and the studies being reported in the new "Mindfulness Journal." He explains himself as not religious, yet he has a strong interest in Buddhist philosophy and psychology, which have shown to be beneficial in recent modern psychological studies. He said that he sees how we all have "a wall in our own personalities and [the teachings] face us to see our own filter." Stewart's curiosity of what propels us to do certain things as a society continues with his reflection on where dharma teachings and societal behaviors meet. He says that his experience at the Abbey has provided more of a context for his studies and developing views.
Holly is a student majoring in Women's Studies stating that she has "a focus on inequalities in society, where they come from, and if anything can be done about them." After the course, Holly reflected on the traditional ways that society approaches differences — typically right vs. wrong, which often ingrains already polarizing views. She saw how traditional methods within activism often resulted in increased aggression and questioned if this was the most beneficial way to advance important causes that she had been working on. In her work ahead she plans to use methods that focus more on listening to differences of opinions and views that support dialogue focusing on common ground, as highlighting differences is what often produces polarizing views which may not be the best way to solving differences and problems.
Holly said, "The abbey visit, reading the texts, the lectures and discussions impacted my practice quite a bit. Before the course I practiced most days of the week for short periods, but my practice didn't really extend to my life off the cushion. After the course I was inspired to make more time in my life for more disciplined practice, which lead to doing some volunteering and taking more related courses in school, including an advanced major thesis that discusses ideas I learned from the course. Now I feel like being a practitioner is something that I'm organizing my life around, from setting aside more time for practice and volunteering to making larger decisions that reflect these beliefs." She is interested in pursuing graduate studies in a field where she can continue to pursue the ideas that she has tapped into, such as Naropa University's Master of Divinity program.
Dr. Jones, Honors Program Faculty at The University of Kentucky, came to the Abbey interested in how she could incorporate what she saw in the University's program back at home in the United States. She stated, "I loved being at Gampo Abbey. I hope to return for a longer period of time for study and meditation since the library at the Abbey is enticing, and the natural surroundings are magnificent. Gampo Abbey is performing a valuable service by keeping the monastic spirit very much alive."
As students came to absorb Buddhist teachings, it moved beyond the classroom and the Abbey. We soon found that it was never about us (although that may be what motivated us to learn about the dharma), but rather it is about how we relate to others in everyday life, how we incorporate compassion in our work and lives. It became about exploring egolessness and where that may take us, and giving back to our communities. The students themselves were offering much of their own wisdom and genuine sincerity as soon as they arrived at the Abbey. They came prepared to connect to a reality that exists beyond a more confined view of "self."
Our path in propagating dignity, compassion, and our basic goodness arises from one another in a potentially never ending flow. This flow is woven and linked in our existence regardless of our faith, age, history, or goals in life and as practitioners our dialogue is not two-way, but goes in a multitude of ways, as concepts such as compassion are propagated in incalculable ways.
Dr. Adela Sandness and Loden Nyima are making plans to offer another St. Francis Xavier University course this upcoming summer along with an upcoming scheduled youth dathun, which will fill the Abbey's summer schedule. To find out more about how to participate in next summer's Student Retreat with St. Francis University, please contact Dr. Adela Sandness at 902-867-5078 or [email protected]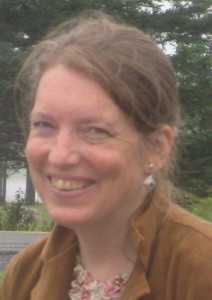 ~~
Stacey Mitchell currently works at Gampo Abbey as Finance Manager. She has been a Shambhala practitioner for over six years. Stacey grew up in Seattle and for the last few years has spent time traveling and moving across the North American continent and now finds herself contemplating the dharma in Cape Breton, Nova Scotia.
Post Tags:
Gampo Abbey
,
students