Monday
Mandala Projects
Empowering our Lives with Meaning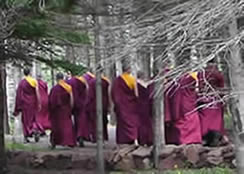 A Monastic Youth Dathun at Gampo Abbey
by Getsul Loden Nyima
In ancient India, at the age of 29, Prince Siddhartha left his life of transient material occupations in search of liberation from the endless cycle of unease and dissatisfaction which no amount of distraction nor entertainment could ease. The young prince was searching for deep inner meaning, understanding, freedom, and for a way to help the world around him.
Though times have changed since then, many of us in today's speedy and increasingly troubled world still feel this calling and some will pursue it by becoming monastics.

Chogyam Trungpa Rinpoche, the founder of Gampo Abbey, felt that it would be beneficial to do so temporarily. For younger practitioners it could become a powerful rite of passage. Temporary monasticism can be a way of exploring the possibility of life as a monastic or can be a way of discovering how helpful principles borrowed from the monastic tradition can support spiritual life as a householder.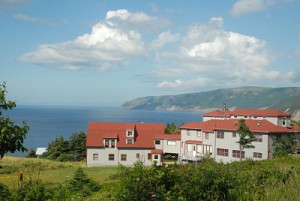 It is in this spirit that Gampo Abbey will be holding a Monastic Youth Dathun this coming summer from July 13 – August 10. It will be directed by Shastri Lodro Palmo and Getsul Loden Nyima. This dathun is part of an ongoing tradition at the Abbey to offer a powerful immersion experience of monastic training to young practitioners for the duration of one month.
The theme of this year's dathun will be Empowering Our Lives with Meaning and will focus on how dharma practice strengthens our sense of purpose in life and our effectiveness in transforming our minds and society. As a means of doing this the dathun will include extensive periods of sitting practice, interviews with meditation instructors, contemplative activities, as well as talks and discussions about enlightened society.
This will take place while immersed in the monastic lifestyle of simplicity, contentment, and deep purpose, which includes forms such as daily silence, oryoki, precepts, and communal living in Sopa Choling, the Fortress of Patience, the Abbey's long-term retreat facility.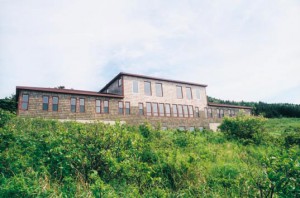 Over the years we have seen the Monastic Dathun playing a poignant role in the paths of participants. As Lodro Rinzler (author of The Buddha Walks into a Bar) said of his experience of Monastic Youth Dathun, "Even though I was raised within Shambhala, it was only during the monastic youth dathun that I realized that this meditation path was my own. I fully credit my time at Gampo Abbey as the foundation for my entire spiritual journey. It made me the man and practitioner I am today."
Shortly after their arrival, participants will be given temporary monastic ordination which will last for the duration of the program. This includes shaving one's head, wearing monastic robes, and holding the five basic precepts of conduct for monastics: refraining from taking life, stealing, sexual activity, false speech, and intoxicants.
The dathun is open to practitioners in their early 30s and younger. As a prerequisite for taking temporary ordination and attending the program one must have formally taken refuge or have definite plans to do so. The cost of the program will be $1500 which includes housing and meals. We also have some scholarship funding available.
Join us for deep practice and a profound experience of joyful living!
Please find the application by clicking here, or write to [email protected] for more information.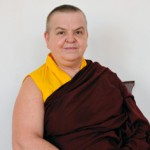 ~~
Shastri Lodro Palmo has been a Shambhala practitioner for almost 25 years and a student of Sakyong Mipham Rinpoche since 1996. She has lived and trained during nine years at Gampo Abbey and received full ordination in 2004. She now lives in Montreal where she teaches at the Montreal Shambhala Center and in the corporate world.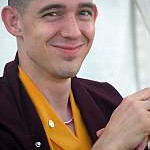 Getsul Loden Nyima entered the monastic life in 2009 after completing university, serving at a local Shambhala Center, and teaching music lessons in the public school system. He is a student of Sakyong Mipham Rinpoche and a graduate of Gampo Abbey's advanced studies program, The Vidyadhara Institute. He currently serves as the Head of Education and as a meditation instructor at Gampo Abbey.
Post Tags:
dathün
,
Gampo Abbey
,
youth