Monday
Mandala Projects
Musical Quintessence and Breath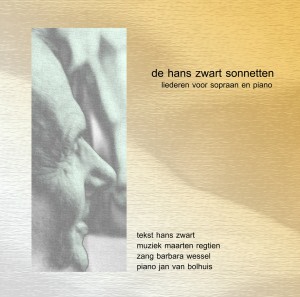 Surprise Concert for Shastri Hans Zwart
On July 13, 2012, an extraordinary event took place at the Amsterdam Shambhala Centre. Five sonnets, written by Shastri Hans Zwart during a difficult period in his life, were set to music as a classical song cycle and performed live by soprano Barbara Wessel and pianist Jan van Bolhuis before an audience of seventy people. Organized secretly, the concert took Shastri Zwart completely by surprise. In addition to the performance, a professionally recorded CD, entitled "The Hans Zwart Sonnets," was presented to both Zwart and the audience.
We spoke with Shastri Zwart, soprano Barbara Wessel, pianist Jan van Bolhuis and composer Maarten Regtien about the events that led up to this extraordinary occasion. At the end of the interview, you can listen to one of the pieces.

Question: Barbara, is it correct that you took the initiative to do something with Hans' sonnets?
Barbara Wessel: Yes. During his illness, Hans started to write these poems, and I was very impressed by the vitality they expressed. Also his capability to incorporate and integrate the dharma teachings in his poems was intriguing.
Hans Zwart: Maybe at this point, it would be good to add what the illness was. Cancer in the tongue and throat was discovered in winter 2010, and during the next half year, I was involved with chemo and radiation. Happily, I received a lot of help from the sangha, . . . doing the shopping, cooking, cleaning my house, bringing me to the hospital. During this time, I informed my friends about the process of the illness by e-mail more or less weekly, and after a month or so, I had those messages as well as a sonnet. Before I knew it, the e-mails consisted only of my latest poems. And now, writing has developed into an ongoing daily discipline. As Barbara mentioned, dharma teachings became the subjects for my sonnets as the result of my being involved with the dharma my whole life. I think it's accurate to say that the main point of my poetry is to lay bare the presence of dharma in everyday , life situations.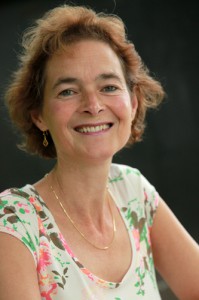 Barbara: Jan van Bolhuis and I have worked together for more than ten years and have given many performances together, some at the Shambhala Center. With Jan, I sang some of the beautiful Rilke songs composed by Peter Lieberson. As you probably know, the late Peter Lieberson was an early student of Chogyam Trungpa Rinpoche and was for several years head of Shambhala Training.
Q: Jan, how did you react when Barbara asked you to join her in performing the sonnets in one form or another?
Jan van Bolhuis: At first I was a bit doubtful, I must say. Our first idea was to find some already existing music and add Hans' sonnets as the lyric. But we failed to find something appropriate. After that, we got the idea to ask for help from the composers in the Dutch sangha. This was successful, and Maarten started working on it right away.
Q: Did you know his music?
Jan: No, not really. I only listened to a part of one of his string quartets available on his website. But that was an electronically produced prototype, which for me didn't give a realistic impression of his music. The whole process of composing and rehearsing worked out to be quite prosaic in the beginning. Every few weeks when Maarten finished a part, he sent the score and a prototype mp3 file by e-mail, and Barbara and I tried it out. After due time, we had some rehearsals together with Maarten. The composition turned out to be a very interesting cycle of five parts with subjects about death ("Oh, dead who are you"), confusion ("Quintessence"), memories from a remote past ("The Flyer"), meditation/breathing ("Breath") and, last but not least, a new spring ("Spring"). So it is depicting a kind of journey from death to rebirth in the Buddhist sense.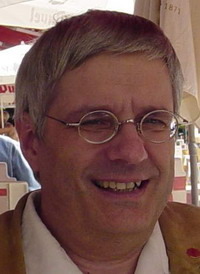 Also, the musical styles are quite an interesting variety: the first, modern romantic; the second, a bit atonal modern; the third, boogie-woogie style and bitonal; the fourth, minimal music; and the last, modern romantic again. Fortunately, the music was not too difficult for me. Because I was raised as a classical pianist, the most difficult thing for me was to adapt to the kind of swinging mood necessary to play the boogie-woogie in the third song. I once had the same problem with Benjamin Britten's "As Is It, Plenty" from his cycle "On This Island", which is jazzy. But I had to get used to playing minimal music, too. It was the first time for me.

Barbara: I didn't know Maarten's music either. As we received the scores, I found it rather difficult. I'm not so used to singing modern music. But Jan and I practiced a lot, and I also was happy with the prototype mp3s of the music as a guide to working with the scores. Of course, the result with real voice and real piano sounds very different! In the end, I found the music very nice and melodious. Modern idiom, fresh and crisp. And mostly it suited the text very well. It was nice to sing! And I was especially happy with the final result at the concert. The music had firmly settled in me, and in Jan as well, I think. Yes, it was a peak experience.
Jan: Oh, yes!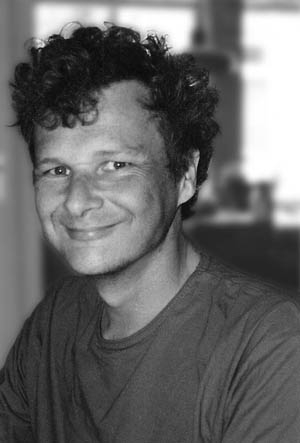 Maarten Regtien: At the concert, Barbara and Jan gave their best performance of the songs, I think. Barbara sang beautifully, and Jan played masterfully! In general, listening to classical music live is a great experience. Classical musicians can put a different feeling in every note, . . . literally they can! And Jan and Barbara did so as well, which gave the music such an extra dimension. When I heard the songs for the first time at Jan's place, I was very touched, which is quite strange to say and maybe not so modest, as it is my own music. But that was what I experienced. Jan and Barbara are very gifted musicians and put the music on a much higher level than I could have imagined originally.
Q: How did you react when you got an e-mail request to compose some music for Hans Zwart's sonnets?
Maarten: Surprised of course, and honored. Being a composer, normally I've got to find musicians willing to perform my music. And if they don't like the music, all progress stops.
Q: Can you tell us how you work? First there are the lyrics, and then . . . ?
Maarten: Well, in the case of a song, I just scan the lyrics very quickly, and the atmosphere that is invoked in me at that particular moment will become the character, the atmosphere, of the music I'm going to write. And the composing can happen then or months later. The actual composing is an exercise in shaping the atmosphere, which is quite a cerebral process, . . . thinking about structure, melody, metrics, rhythm and harmonics. And in writing, I use various techniques. My older work was extremely organized and difficult. In my more recent works, for example, my fourth string quartet, I also applied "instant writing," which is fun to do and very surprising, . . . a bit like free improvising on the piano, which I love to do.
Q: Do you check the music on the piano or another instrument when you are composing?
Maarten: No, hardly ever. Ninety-nine percent is written with me just sitting behind the table scribbling some dots between the staff lines. I've trained my inner ear sufficiently enough to do that, but the main reason I do not write behind the piano or guitar is that I would limit myself if I did. People who write behind the piano limit themselves, in that they will write down what they can play instead of what they can imagine. My fantasy goes far beyond my technical capabilities as a pianist, . . . it is limitless!
Q: Was hearing a performance of your music very different from what you had in mind while writing it?
Maarten: No, not much different in terms of notes, harmony, rhythms, et cetera. The music I hear in my inner ear is a kind of abstract sound though. I can imagine a melody in the sound of a piano, but the inner ear piano hasn't got the quality of a real one. I had listened to tapes of Barbara singing, so I could "hear" her timbre in my inner ear while composing the songs, but then again it never was the real deal.
Q: And Hans, did you hear about Barbara's plan to put your sonnets to music?
Hans: No, not at all, so it was quite a surprise. Also, although I am familiar with classical music, from Gregorian to Wagner and Stravinsky, I am not so familiar with contemporary classical music. Nevertheless, I was very pleased with the performance. It was strange, . . . like waking up in a different body. During the concert I experienced diverse inspirations and feelings that the words in combination with the music evoked. It was very interesting.
Jan: One always has to get acquainted with a composer one doesn't know, and that takes some time. In hindsight, I am very happy with what Maarten composed.
Barbara: The premiere at the Amsterdam Shambhala Centre was wonderful. There was such a good atmosphere! So many people helped to realize it, with food and drinks and preparing the space and giving speeches for Hans. People liked the music, and they were very enthusiastic about the whole idea. And Hans spoke as well, . . . very calmly, . . . but he enjoyed it and received all the attention quite well. He was very cool and modest and he integrated that into a dharmic speech about being delighted by the fabric, tantra, that was woven by the music, the words, the performers and the audience. So the whole event was tantra for him, and he wished to share it. Personally, I was happy to see Hans quite healthy again and able to speak and teach as if he hadn't been ill before!
Click on this link to listen to the song:
Breath

~~
If you are interested in ordering your own copy of the CD, please contact Maarten Regtien at: [email protected]
To listen to other tracks from this CD, please visit Maarten's website.
To read Shastri Hans Zwart's sonnets and poems, please visit his blog here.
To view more stories from the Gesar Fund, please visit their newsletter here.
To view more information about the Gesar Fund, please click here.
View the Gesar Fund Annual Summary by clicking here.
Post Tags:
Amsterdam
,
classical music
,
Gesar Fund
,
interview
,
music
,
Shastri Hans Zwart