Sunday
Featured Stories
Why Basic Goodness Matters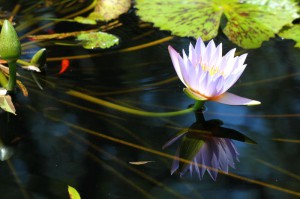 The Shambhala Times has been launching into some new social new territory: Facebook.
photos by Peter Welte, Birmingham, Alabama
I know, groan, right? But wait…because recently, we asked an interesting question: Why Does Basic Goodness Matter to You?
It seemed like a good way to get a conversation going. If there is one thing that pulls us all together on and off the cushion, it's basic goodness.
The response was overwhelmingly loquacious. So we wanted to share. Scroll down to read what some of your sangha pals are thinking about, and then, join the conversation!

Darrin: It is the ground beneath my reactions towards myself, others and the external world. It is where my faith and ability to endure and let go, are born. It matters to me, because without it, I would be a very small man in a very painful world.
Kurt: The idea of basic goodness has sparked many wonderful conversations with my 89 year old mother. She openly discusses death and finds peace in thoughts about our basic goodness as opposed to the idea of basic badness (ie. original sin). She shows compassion in all of her interactions with others. She is patient, accepting, flexible, adaptable and lives in the present moment. She is a role model for all who know her.
Sonja: Belief in basic goodness is the gift of freedom.
Melanie: Because the more I realize it, the more compassion, understanding and love there seems to be.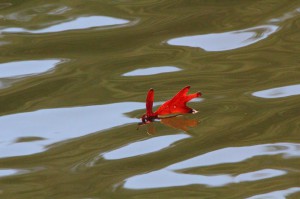 Lynn: Well said, Darrin. We need to embrace what is Big inside and step up to the whole world and help others to realize their basic goodness.
Sylvia: It doesn't matter, it is.
Alexandre: Basic goodness is beautiful, but if it stays basic then it is like a wonderful flower without perfume…
Sheryl: Basic goodness to me is a clay we are formed from and simultaneously the shape of the form we create in each moment we are aware and present.
Sharon: Basic goodness means waking up every morning and not having to know how to start your day, because you already have…
Ellinor: It helps me to stay now and to mind the gap!
Sheilagh: It helps me to have compassion for the broken, damaged people who commit horrendous crimes. Behind the hatred or anger or craziness that makes them destructive is something sane and whole which they cannot get at. I hate what they do but I have to believe that something has just gone very wrong and that somewhere there is that nub of basic goodness that seems inaccessible for now.

Chrissy: It's the only sane counterpoint to Original Sin. It assumes we all have everything we'll ever need within us, waiting to be uncovered. It reminds me to be gentle with myself and merciful to others, as we're all Basically Good.

Stephane: It gives me faith and purpose in humanity and life.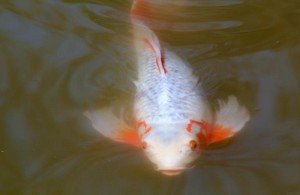 Sevgi: It helps me forgive others for their wrongdoing and be gentle on myself.
Gwen: I feel that Basic Goodness is the only way to healing our planet. When we can see BG in ourselves and in each other, then we can begin to see that we are not separate from anything that happens. In doing so, we can work together to find sane solutions to help our planet.

Kristine: Isn't basic goodness the matter from which all stuff is made? That matters!
Mike: Basic Goodness is a reminder. Reality isn't what I want it to be. Reality isn't what I think it is or isn't or should or shouldn't be. Reality is beyond all of that. My life, my existence, the environment, this world, our star, our galaxy is HERE and because of that I'm HERE and because of that (and ALL that came before it), we are HERE. Everything is just as it is and I am so lucky. We are all so lucky to be here. Reality works. And I am lucky enough to be here to appreciate it. Basic Goodness reminds me that I'm here to appreciate the observable fact that reality is wonderful.
Karen: Basic Goodness…what exists in spite of where our mind goes…and if we honor it, it brings us back to center.
Katherine: Basic Goodness – the primordial wisdom energy inherent in all things – so how could it NOT matter?
Simon: Basic Goodness allows me to appreciate what I am and what others are, without demanding and rejecting; we can relax and trust in our humanity, fresh, simple and open. At the base, there is no condition to be good, goodness is unconditioned, and we are that! (It is almost unbelievable.)
Tom: Basic goodness is the reason I practice…to shed conceptual mind and uncover my natural state of empty cognizance…like meeting a friend I already know. Basic goodness…is it important or carefree?
Ellen: Basic goodness = our true nature, the source of our compassion, the antidote to greed, hate and apathy, the cornerstone of being an enlightened being, that which I hinge my faith upon.
Jennie: Basic goodness is the orderliness of the 'middle way' that guides all of life – all of nature including us when we quiet our mind enough to listen with our hearts and feel what is equitable, it feels kind and accepting. For me it is best felt when I walk in nature and experience the uncomplicated beauty, simplicity and connectedness that emulates as the basic goodness of nature. It is also present when I am about to be present to someone just as they are, not as I wish them to be, and vice versa.
Sheila: It's what gets me out of bed in the morning. Actually, it's what gets everyone out of bed in the morning.
Bevi: Because it helps me uncover my inner radiance and tune in my talents.
Chris: It is what we need everyone to see and understand to become an enlightened society. To live in peace instead of fear.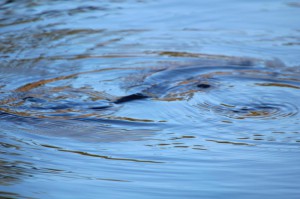 Ack: When a person grows away from the primitive religious beliefs of their youth with their superstitions enforced by generations of family, when a person hits real maturity and finds himself standing alone and god is gone, from whence comes any moral code? I am on a journey now from which I am learning that basic goodness and a moral code for my life comes both from within my own person and from understanding the needs of my fellow man. You must be brave. Recognizing that you stand alone is not the end…it is the beginning. All men stand alone so be gentle with them and be gentle with yourself and this is the beginning of goodness in your life. Basic goodness matters to me therefore because it affirms the goodness of the wider world, it is discovered in yourself and in all who touch you.
Ruth: It buoys me when I doubt myself.
Linda: Because when it matters to me, it will matters to others automatically.
Ivette: Because we are constantly learning, remembering, re-discovering by making apparent mistakes, when I am aware that basic goodness is always present everywhere, I'm more willing to step into the unknown with curiosity and let my environment touch me.
Kim: Reminds me to be gentle and loving with myself and others.
~~
We are all in this together. Let's keep the conversation going. Join us online: Shambhala Times Community Magazine

Post Tags:
basic goodness
,
community
,
Enlightened Society
,
Facebook