Sunday
Shambhala News Service
Shambhala Day Roll Call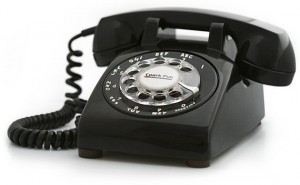 An Update on This Year's Roll Call:
Live tweet your Shambhala Day celebrations!
Just include #ShambhalaDay to join the conversation.
scroll below to listen to and read: A Little History
Since the dawn of beginningless time (1985), the Shambhala Day international celebration has begun with a roll call – a once-a-year chance for the worldwide Shambhala community to hear (and, in recent years, see) each other in real time. Each year, this roll call process has been a delightful opportunity to work with whatever form of technological difficulties were appropriate to each roll call, as technology developed through the years. Over the past couple of years, as the number of centers and groups worldwide has continued to grow, these difficulties have caused some communities to miss out on the Shambhala Day broadcast altogether. This year, we invited centers and groups to submit their video and photographic new year's greetings in advance – these will be played at the beginning of the international broadcast, and we won't have centers turning cameras on and off during the live event.

While these pre-recorded greetings will help facilitate a harmonious and smooth Shambhala Day, we also know that the real-time check-in quality of the traditional roll-call is something very special and important, that people look forward to each year. We will be asking centers on the live broadcast to let us know, through the chat pod, how many people are viewing live from their location, and we will announce how many centers are present live and planning to watch later.
We also encourage you to use twitter to share your Shambhala Day celebrations in real time, using the hashtag #ShambhalaDay. Many of the world's most important events are now live-tweeted as a matter of course (the Oscars! The Mars Landing! The Arab Spring!), and we can do the same! Throughout the day, and throughout any events you may have planned all week, we encourage you to share inspirations of 140 characters or less and photos. Twitter can now even display videos of up to 4 seconds. All tweets with the #ShambhalaDay hashtag will be aggregated on this page – twitter.com – so you'll be able to see updates in real time, and scroll through the glimpses of how our community is celebrating the New Year.
(Of course, everyone will want to pay attention during the address itself – so centers might wish to appoint one official tweeter during their event, to keep cell phone use and bandwidth disturbance at a minimum.)
Cheerful #ShambhalaDay!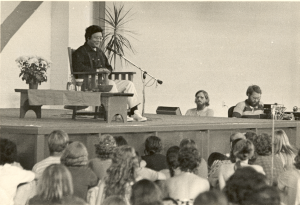 History of the Roll Call
by Stefan Carmien
In the 1970's the Vidyadhara, Chogyam Trungpa Rinpoche had a habit of addressing whatever students were around him on Shambhala day. This was to some degree a conscious imitation of the Queen's address to the nation on Christmas; he was proudly a British citizen. The Shambhala day phone link blossomed from that period.
Click here to listen to a Roll Call from the 1990s: 1990s Roll Call
I had lived in Boulder from 1974 and been part of the technical team centered around Vajradhatu recordings. In 1979, I moved to Karme Choling and put an effort into getting talks given in Boulder to KCL faster than postage for a cassette. Remember, this was way before the internet, although a sangha member, Joseph Goguen, demonstrated the internet to me on a portable teletype (and had it at the 1980 seminary) but it only transmitted text. I had tried, with Ned Nesbit, the head of recordings (from 1980 to 1987), to figure out how to send the talks through a phone line. The results were unusable. I staffed seminary (AV and technical services) in 1980 and 81. At the 1981 seminary I was talking about my attempts to Rob Warnock, who was a Silicon Valley engineer, and who in college had worked at the university radio station as a technician. He told me about how they would do remote broadcasts using phone lines to get from the basketball away game to the broadcasting station. He drew the basic circuit on a piece of paper (see attachment).
I put this information into the back of my mind, and in 1982 moved back to Boulder. I thought about what Rob said and decided I could figure this out enough to do a trial. I gave a message to someone in 'A Suite', it may have been through Walter Fordham, to ask Rinpoche if he would want to broadcast his next Shambhala day talk to other dharmadhatus (centers). The answer came back from Rinpoche that he would be greatly pleased to have this happen.
So now I had to figure out how to do this. I tried to make a circuit like Rob had drawn and it worked, but not well. Again, remember this was in the days prior to the world wide web and Google, so I was not able to see the many commercial offerings that would do the thing I wanted. It was good that I could not, as they were pricy (over $300 for the cheapest). So I decided to kludge my own. I bought a Radio Shack speaker phone (see attached picture) and with Rob's help, installed a transformer to interface the audio out with an external amp and a switch to send the signal to the speaker or line out. It worked. I wired one up to accept a line in from my mixer for broadcasting. We tried a test call with 4 different centers and that worked too. Next I made arrangements with a conference call company to host the call. So I sent out a mailing (remember this was before email too) and called some friends for that first call. Once I got confirmation on the number of centers I went out and bought 30 of the radio shack devices – we bought every one in the Boulder store and also cleaned out another store in Denver. I still have some of the transformers that Rob recommended.
We did a practice call the weekend before the actual Shambhala day, and I had a second phone line dialled into the conference call to make sure my signal was loud and clear enough. It worked fine, and 28 of us participated that first call. Rinpoche was pleased, and I had a new role.
I ran the broadcast from '83 to '87, which by then had 59 centers participating. In 1985, Bruce Wachope, one of my sound mentors in Vajradhatu Recordings, was working with David Nichtern writing music for commercials (and selling the synclavier synthesiser). He recommended using the Symetrix Broadcast TI 101 Telephone interface, which he was using to send demos to clients. I bought one with the money we were charging for the call. There was a big difference. Every year we had a rehearsal call the week before. I remember having the rehearsal call marking my life – getting cheerful congratulations just before my wedding and the next year for my first child. We also had a de-briefing afterwards to fix things like the roll call audio and the broadcast levels. We got pretty good at the roll call, although there was always somewhat of an 'outtake from the Grateful Dead live sections in their Anthem album" quality to it. The roll call always seemed like the highlight – we all felt connected and were deeply touched that we all could be connecting like this.
In 1987 Vajradhatu Recordings took over the broadcast and I stepped back and watched my baby grow. I coordinated a phone link one more time, for the Stupa consecration. Since then I have stood by the side and made comments when they could be useful, and in 1998 I purchased and contributed a Telex digital phone interface to Vajradhatu Recordings for the link.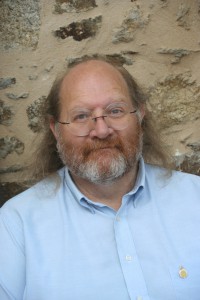 ~~
Stefan Carmien is the Chairperson for the working group for Accessibility and Disability in the Shambhala mandala. He is also the European correspondent for the Chronicles project and the European representative for Kalapa Recordings. Stefan's local dharma center is Dechen Choling and he helps them with audio and video setups and maintenance. He is a researcher at Tecnalia foundation, San Sebastian, Spain, and his PhD (2006) is in Computer science with an emphasis on cognitive science. He has three kids, ages 29,18, and 13; the older ones live in Boulder. This picture shows the pin awarded to him for starting and running the Shambhala day phone link in the 1980's.
Post Tags:
History of Shambhala
,
Roll Call
,
Shambhala Day
,
Shambhala News Service