Sunday
Arts and Poetry
Shambhala Music-Making: Joining Two Lineages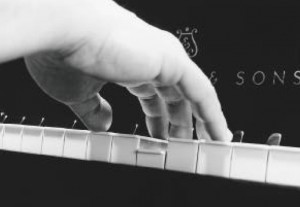 COLUMN: In Everyday Life
In which we visit with Shambhala practitioners from all walks of life to hear stories about their life, livelihood and how their meditation practice permeates their everyday experience.
In this story, presented in two movements, as it were, we find out about the path of Madeline Bruser as she began her career as a concert pianist, and ultimately formed a non-profit geared towards teaching musicians how to embody the powerful practice of mindfulness while playing.
article by Madeline Bruser

The Beginning
At 29, in an attempt to advance my career as a concert pianist, I auditioned for a Rockefeller grant to finance a New York debut recital. The audition took place on the stage of the San Francisco Opera House, where I had seen the world's greatest musicians perform since I was six years old. As I walked toward the nine-foot grand piano and faced the small group of judges sitting in the middle of 3,000 empty seats, I felt profoundly out of place. I knew I lacked the confidence to fill this cavernous space with my presence.
I didn't play well and wasn't surprised to hear later that I had not been selected for a grant. I'd been a nervous wreck the night before the audition, unable to sleep much, which had happened many times before important moments onstage. And although I'd won a few prizes and praise from critics, something told me that a whole different kind of confidence must be possible, different from anything I'd experienced before.
The next day, I began practicing meditation. I had tried meditating a year earlier, but I'd thought it was boring and pointless. After this audition, however, I decided to try sitting again. I remembered that it had relaxed me in a subtle way, and I had a vague sense that it could lead me to the new level of confidence that I wanted.
In contrast to my previous experience, sitting felt great — like coming home. I immediately fell into doing it every evening for 40 minutes, and I got so relaxed that I stopped practicing the piano. I found myself going a few times a week to restaurants in my neighborhood in Berkeley and eating five desserts before going home. Without the daily routine of five or six hours of piano practicing, I also had time for other relaxing activities — like reading women's magazines and sewing curtains for my apartment. I didn't know when or if I would feel like practicing the piano again. So I taught my students, read my magazines, and gained 10 pounds.
Eventually, I decided to lose the weight and to go back to the piano. To my surprise, my practicing was completely transformed. I noticed everything — the quality of every sound and sensation, and how each turn of phrase affected me. I found myself taking a lot of little breaks from active practice by just sitting on the bench and seeing what I wanted to try next. This was extremely different from the driven way I had practiced before, with intense passion fueling every minute at the instrument.
I began using practice methods I'd discovered 10 years earlier, before I entered the competitive world at Julliard, where so many students and teachers focused on pushing hard for results. I went back to processes I'd loved at 18 — like singing the left-hand part while playing the right hand, in order to hear everything more clearly. I developed a huge appetite for connecting to every detail of the music and for letting myself relax and breathe with it. And I started teaching my students to practice in the same way. My playing became clearer and emotionally cleaner — truer to what the composers had written. Yet during this time of cleaning up my act, my intense passion seemed to go into a kind of hibernation. It was as though the most compelling energies within me needed a long period of rest before they could reemerge in a new form.
Years Later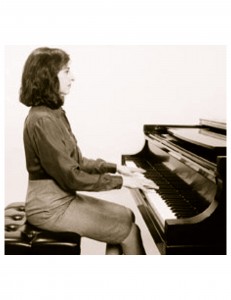 Six years later, after I'd moved back from Berkeley to New York and entered the vajrayana path, the juice came back to my playing, minus a lot of the ego it had contained before I started meditating. Then, after two more years, an amazing thing happened. Following the heartbreak of a failed romance, and many hours of sitting on the cushion with that inescapable pain, my posture changed at the piano. Instead of leaning forward and swaying around a lot while I played, I found myself just sitting upright and letting the music go through me — moving only my hands and arms and not my whole torso. A sangha friend said it sounded much better — that I wasn't holding onto the music for myself anymore, and that more was coming through to the listener. I taught the new posture to all my students, and all of them instantly sounded 100 percent better.
I had finally played my New York debut six months earlier, and was encouraged when I received that long-awaited fine review in the New York Times. But my debut turned out to be my finale. Having discovered this new approach to the piano, I found myself no longer interested in performing — only in teaching others to play in the same way. I started giving talks called "The Art of Practicing," which outlined a variety of practice techniques I'd discovered. Twelve years later, the talks developed into a book with the same title.
The Slow and Fast Paths
The last time I was at Karme Choling, John Rockwell described our path as "slow and deep." Certainly, this has been my experience, with all those years on the cushion and at the piano eventually leading to a complete transformation in my playing. And yet I've also found that in teaching the next generation of musicians, some things can change quite quickly with the application of simple and practical techniques. Musicians need techniques for so many complex aspects of practicing their instruments: using their bodies with ease and precision, listening to the succession of countless sounds, handling endlessly varied emotional energies, grasping the intellectual structure of pieces, achieving rhythmic vitality, and rousing confidence to perform. The combination of my training in music and in dharma has enabled me to give them many useful techniques for both practicing and performing. And each time they apply one of these techniques, the results are immediately audible and palpable, which encourages their learning process.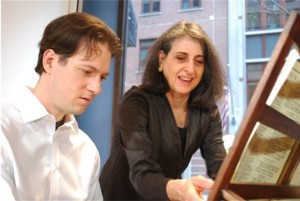 Injecting dharma into music lessons adds awareness to everything students do, enabling them to appreciate sounds and sensations more, and to perceive their own struggle and the need to relax. Relaxation is actually an urgent need for most musicians: Seventy-five percent of professionals develop injuries from practicing with too much tension, and the vast majority of classical musicians routinely take drugs known as beta blockers to reduce the physical symptoms of stage fright. Helping them become more aware of physical and mental tension, and teaching them how to release it, helps tremendously with injury prevention and recovery, and also with stage fright.
Show and Tell
Here are three short videos illustrating typical problems of musicians, and some alternative approaches. First, a glimpse of passion, aggression, and ignorance at the piano:
Second, a video showing how changing a student's posture helped her play with less strain and more freedom:
And third, a video of the same student learning to play with greater freedom by listening more intently:
Stay tuned for Part 2, coming up in a few days!
Post Tags:
dharma arts
,
music
,
piano
,
teaching