Wednesday
Community Articles
Charnel Ground of "No"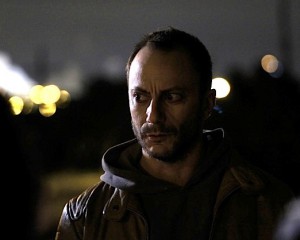 COLUMN: In Everyday Life
Recently over breakfast, the Shambhala Times had the opportunity to interview David Fraioli, Shambhalian and actor living in Los Angeles. David co-starred in Episode 8 of this season's popular TV show, Dexter. We asked him about that experience, and his experience of what it's like to work in the entertainment industry as a Shambhala practitioner.
For David, the path of acting and the path of dharma grew side by side. His journey has been about not separating the two. "I was already an actor in New York City," David says, "when I started studying and practicing at the Shambhala Center in 1999. I knew immediately this would work together, that it would strengthen my acting and my life." Everyone is trying to mix the dharma with their life, he said, "So that's not big news. I'm just trying to do it in my own way."

It turns out that it's not all about the spotlight. An acting career includes a lot of asking for jobs and being told 'no'. "That's the life of an actor," David says. "The challenge is finding the unconditional confidence and learning how to keep good head and shoulders through rejection after rejection after rejection. That's challenging," he says, "and I picked a difficult profession. But it's perfect, too. It's the charnel ground of 'no'. It's the perfect challenge."
It's not all a cakewalk though, even if it is the perfect challenge. It's hard to rest in equanimity. David explains, "My head starts spinning, thinking: should I be doing this? Is this the right thing? Maybe I didn't work hard enough in the audition! Those are the first thoughts, but then because of my practice, I can say: Stop. Feel. You love this! Okay, what's next?"
That swirl is part of it, but there's also the constant marketing you have to do for yourself, the perpetual auditioning and networking, and then once you get a job, "You feel on top of the world," David says. "I feel that's when I click into the feeling of settledness."
Behind the curtain, so to speak, once David gets a job, there is a whole other world of experience. TV is new to David and he says, "It's a steep learning curve. You show up on the set and there could be 50 to 75 crew people who are on a budget and a time constraint and are waiting for you to get it right, quickly. There is always a lot of money on the line." It's very different from his New York theatre background. "I learned I had to raise quick lungta and realize I was there because they chose me, so I have to deliver."
Here's a little video reel of some of David's work. Dexter was shot in August of 2012 and aired in November. The episode was "Argentina". Criminal Minds was David's first TV role in LA, shot in October of 2011, a year after he moved to LA. Emily Divine is a short film he shot in New York in 2008.
Getting up at 4am to practice for an hour before being on the set at 7am keeps David going. He says he is thankful for practice and the ability to raise lungta so he can show up fully for the intense day. "I found I was able to rise to the occasion," he says, "and feel really good and confident. That's when I became someone who does this. I am no longer on the outside looking in, I feel included in the world I wanted to be in." It was just a matter of breaking in – through lungta.
When asked about his recent co-starring role in the episode of Dexter, David had a funny story to share. "My agent got me the audition – it was for a gunman. The audition consisted of two lines. I showed up for the audition and went into the casting office and performed my two lines: Who the hell are you? You're not the super." David shared, "It's a wonder, how did they know if that was good or not? How do you hire someone based on two lines? I had worked on those two lines for an entire weekend, and it turns out there's a lot of skill that goes into the character's behavior. You get to show where you are coming from and where you are going. The camera is so focused on you that whatever your thoughts are will show. You can craft a whole one-person-show out of two lines."
Afterwards, I waited and waited and didn't hear anything. And then my agent called and said, 'You got it!'" All of his friends were excited, and David said, "I'm still a little giddy when it comes to it, but I have to get over that, I can't be giddy my whole life!"
It got more interesting. "The day before we shot, I found out I had 8 lines, and had a whole scene to be in. I had to learn the lines right before we shot." So he raised lungta and got ready for the scene, which turned out to include a fight. Fight choreography is tricky. David had to learn the moves, while stunt guys were waiting on the sidelines in case he couldn't do it. "No," he thought, "I can do it. Show me the moves." David was flipped on his back over and over again, and he said it was surreal, but it was also really fun. "I'm doing what I want to do, I thought again." At last, his throat was slit, and David felt victorious – he didn't need the stunt guys to step in.
David's inspiration is to create work that touches on the bravery of being human and looking at what uplifts us. "I'm interested in what Shambhala can offer culture in general," he says. "I want to create what we think people really want to see. People are longing for stories about being human and what I like to see are stories about people facing real life issues." So, he says, "I guess I have to write it and I have to create it."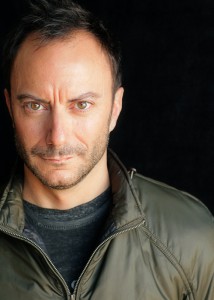 What's next for David, besides the endless round of auditions, is that he wants to start creating a film group in the LA sangha. Ultimately he would like to create a symposium on Social Transformation Through Film, bringing those worlds together. David wants to get the conversation going in LA, to help bring the Shambhala vision into filmmaking. That way, all filmmakers all over the world can connect in. "Eventually, I want to have a Shambhala Film Festival! We need to shift the culture. So much of the world we know is formed by what we see on TV and film, so I fully believe it is a worthy endeavor."

~~
If you are interested in contacting David Fraioli, you can email him at: [email protected]
Visit his website at: www.davidfraioli.com
Post Tags:
film
,
In Everyday Life
,
interview