Tuesday
Shambhala News Service
Message from the Sakyong in the Wake of the Boston Tragedy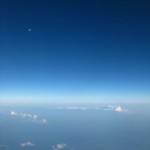 "It was devastating and heartbreaking to hear about the bombing of the Boston Marathon. I clearly remember running that race myself, in similar running conditions, with the sun shining and enthusiasm streaming from the city. It is one of the most venerated sporting events in the United States––athletic excellence mixed with community celebration. I especially remember coming toward the finish line, both exhausted and exuberant. Everyone was cheering and humanity's goodness and spirit was palpable.
"To hear that this precious and sacred moment of human celebration was terrorized is truly heartbreaking. As we try to come to terms with this act of senseless violence, a wide range of emotions will arise. In the face of this pain and confusion, we must allow ourselves to touch our own strength and goodness and open our hearts, generating love and compassion for the victims of this tragedy. As well, we must not give up on the spirit and courage of humanity, which this marathon so exemplifies.
"At this poignant time, please join me in sending thoughts and prayers to the victims and to the courageous city of Boston.
With love and blessings,
The Sakyong"
Please include everyone affected by the bombing of the Boston Marathon in your practice.
Two explosions near the finishing line of the Boston Marathon yesterday left three people dead and at least 140 injured. As with all such tragedies our tradition is to hold everyone who has been traumatized by such tragedies in our hearts and practice. If possible, please include those affected by the bombing of the Boston Marathon in your personal and group practice. This can include individual or group practice of tonglen and, in Shambhala Centres or groups, the recitation of the Heart Sutra, repeating the mantra 108 times.
"The news images of the incident, of the victims and emergency and health services caring for them, are heart-rending and deeply disturbing," said Shambhala President Richard Reoch this morning. "They are harrowing in themselves, all the more so as they inevitably call to mind similar horrific images from wars and devastating acts of violence that so often fill our screens from around the world."
The Sakyong, who is preparing to lead a retreat in Halifax for the Shambhala acharyas and Kalapa Council, was informed immediately about the bombings. He suspended his other activities and entered his personal shrine room to conduct extensive practices in the wake of the news.
The Boston Shambhala Center will be holding an open practice and providing an opportunity for people to discuss and share their feelings.
The Sakyong — and a team of Shambhalians — ran the 109th Boston Marathon on 18 April 2005 to support the Konchok Foundation, and its shedra project — rebuilding the school for monastic and lay people in the Surmang monastic complex where his father, Chogyam Trungpa Rinpoche, was the supreme abbot.
In his book, Running with the Mind of Meditation, the Sakyong writes of the transformative power of compassion in responding to aggression: "The aggression and speed of our time increase the tendency to lose heart. Whatever any of us can do to swing the tide of goodness and understanding will help."
Post Tags:
Shambhala News Service