Monday
Community Articles
In Sickness and In Health
Column: Aging in Shambhala
personal reflections by David Whitehorn
Hollywood movies used to end with two people gazing fondly into each other's eyes and pledging to grow old together. It sounds wonderful, and it is. But growing old with a partner means there is a high probability that one or the other will experience a significant illness or injury. At that point the other person becomes a caregiver and the life of both people changes.

In October 2012, I suddenly fell ill with a severe infection and for a month my wife had to drop everything she was doing and attend to my needs.
In January of this year, without warning, the roles were reversed when my wife injured her back. For nearly two months she was in significant pain and barely able to get around. Suddenly, on a 24/7 basis she needed me to fetch things for her, to do all the domestic chores and to provide emotional support.
The following are a few reflections on this situation and how it evoked the Shambhala teachings for me.
Immediately the situation challenged my "me plan". My numerous schemes and projects had to be put on hold. More fundamentally, my personal comfort became secondary to her needs. When, as often was the case, the pain was so intense that she was awakened in the middle of night, then, without questioning, I would be up with her, doing whatever I could to be helpful.
I am familiar with this kind of unconditional service through my training as a Dorje Kasung. In this situation I was reminded again of how good it actually feels to put "me" aside and simply do what needs to be done.
For several weeks I felt uplifted and energized by this natural opportunity to be a warrior-bodhisattva. The domestic chores – shopping, cooking and cleaning- were done with a sense of creating a Shambhala household environment. I could see how much my wife benefited from living in a space that was well tended.
Then I got tired. There was a physical sense of fatigue that was understandable given that my sleep had been frequently disrupted. Much more concerning was the sense of irritation, the grumbling complaints that began to pop up like mental groundhogs. The basic theme was familiar: "What about Me"?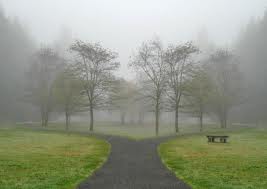 Self-critical thoughts arose: "I am a bad practitioner, a self-centered person". But at the same time there was some sense of intelligence in the concern about myself. Maybe we needed more help from friends and family. Perhaps I was taking on too much. Perhaps I was trying to maintain too much control over the situation.
Upon reflection, having true compassion for both oneself a caregiver and for the person in need of care seems to be a useful Koan for contemplative practitioners who find themselves in the caregiver role.
After two months my wife began to experience less pain and become increasingly mobile and able to attend to her own needs. Although greatly relieved that she her suffering was reduced, and that my own responsibilities were somewhat lessened, I also experienced an unexpected sense of loss.
The sense of loss was associated with nostalgic thoughts about the worst days of her injury, when she and I both were pushed beyond our ability to cope in a conventional sense and had no choice but to surrender to the situation.
At those times all our efforts to understand what was happening, how to deal with it, and what would happen next, came up empty. The pervasive sense of uncertainty was painful and intensely upsetting. And yet it led, if only briefly, to a deep relaxation, an opening to the situation as it was, without conceptual filters.
As I write this my wife is at the gym using the indoor walking track and the swimming pool. She is nearly pain free. I continue to do more of the household chores than I might otherwise, but the period of intense caregiving has passed. As the "me plan" has rushed back into prominence I am trying to return, again and again, on a moment-to-moment basis, to the mind of the Shambhala caregiver, to the mind of the warrior-bodhisattva.
~~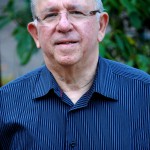 David Whitehorn is 71 years of age. He served as the first chairperson of the Shambhala Working Group on Aging and recently represented Shambhala in a forum on aging in Buddhist communities published in Buddhadharma Magazine. He has previously written about his experience of being ill: click here to read the article. With Ann Cason he did a Shambhala online presentation in January 2013 entitled "The experience of illness in old age".
To read more articles in this Column, please click here.
Post Tags:
Aging in Enlightened Society
,
health
,
sickness
,
warriorship