Monday
Dharma Teachings
Yeshe Tsogyal: Lady Warrior of the Sakyong Lineage
COLUMN: Dharma Teachings

by Acharya Melissa Moore
Yeshe Tsyogyal's life is extraordinary not only because she was a fully realized Buddhist practitioner in 8th century Tibet, a woman who attained Buddhahood in her own right. She is also exceptional for having been the spiritual consort of Guru Padmasambhava, the great saint and magician who brought Buddhism to Tibet. Yeshe's role in that accomplishment exemplifies the role of feminine principle, a necessary element in all creative acts and manifestations.
As spiritual consort to Padmasambhava, she wasn't the woman behind the man, she was the woman through whom the man was able to conceive and accomplish their unified vision. Feminine principle is an indispensible component for the establishment of any noble aspiration. Whether we're in female or male form doesn't matter, we all possess the capability to create, conceive and manifest.

Life Story
Yeshe's life story is Namthar, meaning 'tale of Realization', which is a traditional Nyingma Lineage way of transmitting profound teaching.
She was recognized upon birth as an emanation of Sarasvati, the goddess of knowledge, art and science. Needless to say, she came into her life with enormous reserves of merit. Yeshe Tsogyal offers us a seed of gold in her teachings, her life story and our ability to invoke her fearless and gentle presence. She inspires the Sakyong and Sakyong Wangmo Lineage to bring about the realization of good human society.
Yeshe Tsogyal is known as the Queen of Samsara and Nirvana. Samsara being the pain and suffering we cause ourselves in our continuous attempts to seek pleasure and avoid pain while nirvana is the freedom through the discipline of renunciation and stillness from the patterns of causing ourselves and others suffering. In the Shambhala tradition, both states are viewed as extreme; Shambhala warriors offer themselves selflessly in the world without taking refuge in either extreme, and instead work fully and openly with the situation as it is. In this way, we open to our lives as a path to discovering the innate wisdom that is always present. Yeshe Tsogyal is a powerful embodiment of this kind of equanimity, an enactment of living in the challenge of the middle way.
Yeshe Tsogyal mastered both suchness and sacredness 'with a fully merciful heart'. This is the manifest magic of feminine principle. Yeshe's realization of feminine principle is what merited her ability to transmute pain and suffering instantaneously into wisdom. This kind of miraculous transformation can only occur through profound development of the heart. Yeshe Tsogyal was able to fully open to whatever was arising directly and completely without hesitation and judgment (suchness). She simultaneously roused a powerful and compassionate aspiration as to produce the blessing of instant liberation (sacredness). This is the potential of feminine principle; what we also call the Great Eastern Sun, which we all possess in our own heart. This is what we are aspiring for when and if we chant, 'illuminates the way of darkness, into the sophistication of the Great Eastern Sun.'
A story is told about Yeshe encountering seven thieves who, "wanted to steal her gold and pursued her like hounds after deer." At the moment she was being attacked, Yeshe roused the thought of her teacher and through her deeply processed devotion to Guru Padmasambhava; she visualized the thieves as enlightened deities and made an offering of all her possessions while singing a song of realization. Although the thieves did not understand her words or speak her language, nevertheless the mere sound of her voice opened their hearts and began to soften their appearance. At which point they transformed and experienced irreversible faith in virtue and basic goodness and were instantaneously liberated. This story demonstrates her ability to transmute confusion into wisdom instantaneously. These seven thieves become Yeshe Tsyogyal's disciples and are why we have the stories of her we do today.
Through our study and invocation of Yeshe's wisdom and power, as we reflect on how she holds the seed of gold in her heart, we water the seeds of this ability to experience suchness and evoke sacredness in ourselves and for the benefit of others. This is the means by which we establish good human society: meeting society where it is, even when society seems so impossible to hold, and at the same time making aspirations that the natural blessings of each situation descend and be awoken.
Through our contemplation of Yeshe Tsyogyal's life, we learn to work with our situation exactly as it is and transmute it into the golden opportunity that is always present.

What is feminine principle?
Feminine principle the embodiment of compassionate wisdom. Yeshe Tsogyal exemplified doubtless warriorship in her consort role to Padmasambhava in establishing the first Buddhist Society in Tibet. She leaves her mark and blessing on our lineage and we supplicate her for the realization of feminine principle in ourselves and in our aspirations which we desire to accomplish.
Feminine principle is a necessary element in realizing the lineage of the Sakyong and Sakyong Wangmo and the vision of the Great Eastern Sun. As earth protectors in this dark age of global challenge, Yeshe Tsyogyal's teaching illuminates a path of the middle way. Through her we learn to remain open, unbiased toward samsara or nirvana, and to transmute all mishap into opportunity.
Yeshe Tsogyal sang;
'Not a single clod of earth that hands may grasp
Is now without my blessing
And time the truth of this will show
The proof will be the taking out of treasures
The five fold elements I brought beneath my sway
And everywhere I filled the earth with treasures'
~~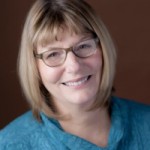 Acharya Melissa Moore, PhD., has been a student of Shambhala since 1979. She has an MA in Contemplative Psychotherapy from Naropa University, attended the 1985 seminary, has been teaching internationally since 1990, and was empowered as a Shastri in 2010. She co-founded, and continues to teach and develop, The Karuna Training, a 3-year professional certificate training in Contemplative Psychology and a division of Shambhala Europe. Melissa is a Senior Executive of Family Service Agency of San Francisco and since 2005 has been the founding Director of The Felton Institute dedicated to research and training in community mental health services for marginalized populations suffering from mental illness. Melissa has a PhD in Psychological Anthropology from California Institute of Integral Studies and a Post Doctoral degree from University of California San Francisco in Community Based Research and Psychiatric Treatment. She has extensive experience as a clinician and manager of several clinics developed for the treatment of eating disorders, dissociative disorders and trauma related illnesses.
Post Tags:
Acharya Melissa Moore
,
Dharma Teachings
,
feminine principle
,
Yeshe Tsogyal