Wednesday
Mandala Projects
Time Banking
The Nuts and Bolts
of Building the Shambhala Village
Around the School

by Brian Landever
In the recent leadership gathering at Shambhala Mountain Center this June, considerable discussion was given to the overall theme of creating enlightened society. Topics included how we experience basic goodness and wealth, what will increase membership, and what might be required to develop our Shambhala centers into a "village that includes a school." Many wise and skillful observations and suggestions were made by center directors, teachers, and most notably, Sakyong Mipham Rinpoche. Contemplating all that occurred has been encouraging, and leaves me with the desire to present a skillful community building program that promotes ongoing reciprocity of appreciation and generosity using an exchange of services. It's called Time Banking and, no, no ordinary money is involved. In this article, I offer my understanding of what it is, why it should matter to Shambhala centers, and the promise it holds to develop our sense of community, enrich our cultural engagement, and lay the basis for a kindness-based economy.
Time Banking is based on the view that everyone can share services that will be valuable to others. From an opera singer who can offer voice lessons, to a 10 year old boy who can read to an elderly man whose eyesight has diminished. This enormous amount of social capital is organized in a centralized network. A coordinator in a given community lists all the services that members would like to share, as well as receive. They then identify the matches available, and contact both members to invite a meeting. As members give one hour of their time, they earn one time dollar, a virtual credit stored in the coordinator's computer. This is then spent when members receive a service from anyone else in the network.
For example, Fernando spends two hours cooking dinner for Mary's family one night when she is tired, and then receives two time dollars. The following week he uses these credits to send his son to John's violin lesson for two hours. John then uses one credit to have his friend's 13-year old son cut his lawn for one hour, and the other he donates to his elderly mother who needs someone to bring her groceries. The cycle continues, and as it does, a beautiful support network blossoms.
At the leadership gathering, many responses were shared as to how wealth is experienced. They ranged from feeling fear about making enough money, to the rich feelings that result from having community to rely on. When there are others around us that are happy to support us and appreciate what we offer them, a sense of solidarity is developed. When Fernando was able to relieve Mary of having to prepare dinner one night, she was grateful to be able to relax, and delighted to learn he could cook so deliciously. Fernando was happy to offer something that helped Mary through her busy week, and appreciated her compliments on his culinary skill.
At our Shambhala centers, this model could be used as a core piece of creating the Shambhala village around the school, or creating community outside of the center. It could give us important reasons to spend time with one another, allowing us to get to know what specialty we each offer. With each exchange made, we put generosity and appreciation into action while deepening our relationships with fellow members. The result is a steady growth of trust and inclusion.
The Time Banking system is becoming popular across the globe. A brief search for, "Time Bank," in Facebook will lead to dozens of group pages in English, Spanish, Portuguese, and Italian. The largest, and most successful in the world, is right in New York City, run by Ana Miyares (the mother of Time Banking) and Mashi Blech. They currently have over 3,000 members (up from 1,000 in 2010), all of whom make at least one exchange per month. Their members include people from all walks of life – retired grandmothers, five-year-old children, company executives, politicians, plumbers, and more.
There are so many ways that Time Banking could support the Center Leadership: Trading services such as calligraphy or music lessons would expand and enrich our cultural body of wisdom. It would allow people to allocate their financial resources more creatively. Including Time Banking in a Center's membership package could create a magnetizing aspect to membership, and would lead to a greater fabric of "Society."
Time Banking is meant to be supplementary to our common income, and we can individually choose the number of weekly hours we contribute to the system. This allows it to be less intrusive and more enriching to our personal lives. It also prevents it from becoming threatening to businesses or the larger economic establishment. Goods are generally excluded from Time Banking, and businesses tend not to see any decline in revenue. If they do, they are typically members offering a portion of their services, and therefore receiving time dollars as payment. Thus, Time Banking is able to remain a friendly way of creating exchanges. Thinking larger, at the level of building a vision, each exchange made offers us the opportunity to reflect on having a world that constantly fosters, and incentivizes, kindness, generosity, and cooperation. It allows us to see a way that an economic system can prioritize social goals, increasing prosperity while building community bonds.
In Sakyong Mipham Rinpoche's book, The Shambhala Principle, he refers to societal norms as ceremonies. Normally, we assume rampant accumulation, hoarding and a mentality of "defend me and mine" to be inevitable aspects of this society's ceremony. Time Banking shows us that something very different is possible, something that fosters feelings of genuine wealth and encourages us to thrive. The ceremony encouraged here, then, is one of appreciating others unique abilities, sharing our particular abilities, and gradually developing a sense of "us." As this becomes the norm over time, this uplifted ceremony form could create a culture in and of itself. Members may be heard saying, "I Time Bank," so as to say, "I like being part of a supportive community."
For me, Time Banking's fundamental presumptions reflect basic goodness. We all have something valuable to offer because we are all valuable. It will never be otherwise. Creating a system that celebrates and highlights this is one way we can proclaim basic goodness, furthering the heart essence of Shambhala throughout the world.
What do you think? Share your thoughts below in the comments field.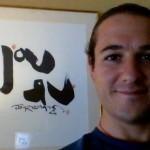 ~~
Brian Landever studied economics in graduate school at The New School for Social Research, looking at various ways we can prioritize social goals of cooperation and trust-building with economic planning. He prefers focusing on Time Banking for its simple and gentle approach. If you would like his assistance in setting up a Time Bank for your Shambhala Center, feel free to contact him.
Post Tags:
Enlightened Society
,
Time Banking