Wednesday
Featured Stories
At Home on the Road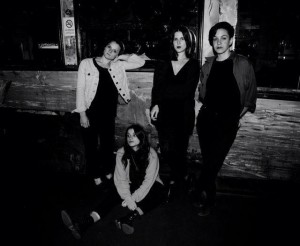 NEW COLUMN: Living Shambhala Culture
This is the first in a series of articles brought to you by the Shambhala Office of Culture and Decorum.
We hope that these offerings will bring fresh perspectives on living our principles, invoking drala and enriching culture in our homes, centers and communities. If you have any suggestions or contributions, please feel free to contact Wendy Friedman, Director of the Shambhala Office of Culture and Decorum:
[email protected]
by Katherine Lieberson
I have been a touring musician for the better part of the last year. This has meant spending most of my time out on the road, away from home. When Wendy Friedman asked me to write about maintaining a sense of household while on the road, my first response was, "well, that's easy – there isn't one!" This is true on one level, but as I contemplated the idea, I realized there is a sense of household or being "at home on the road". It just has nothing to do with rooms, furniture, or any kind of physical environment.
To begin, a word about "the road", as I am currently experiencing it. The road, also know as tour, is made up of constantly changing external situations, emotional upheavals of all kinds both in oneself and others, and in general whatever chaos and mishaps you can imagine happening as people drive around the country in a van playing music in clubs every night. So for me, being "at home on the road," means finding a sense of contentment and ground in the midst of all of this: It means finding "home" when there is no physical home, and staying sane when everything falls apart (because it will)!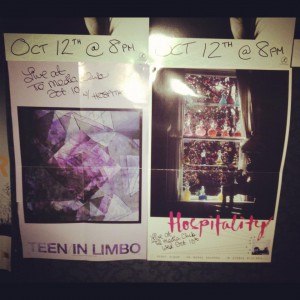 Letting go…
The first, and probably most important, practice that leads to feeling at home on the road is letting go of the idea that anything will be what you expect it to be. Beyond this, things will definitely not be how you want them to be, at least some of the time. Finally, it's pretty much guaranteed that at some point, in the course of a month-long tour, everything will fall apart completely – either for you personally, one of your band mates, or the entire group altogether. At that point, you have a choice – get mad, or relax, and let go. This, like everything else in practice, is much easier said than done, but I've found the more I can greet the mishaps and uncertainties with contentment and a sense of adventure, my experience of touring is more joyous and free.
Relying on the routine but allowing chaos to occur…
Perhaps surprisingly, touring has a certain routine to it. Every day, the one thing you know for certain is you are going to get up, drive, load out the equipment, sound check, play a show, load everything back into the van, and go to sleep. There's no need to make decisions – you know that's how you're going to spend the day, everyday, for the whole tour, and it's the one constant you can rely on.
When you fight the schedule, wishing you were doing something else, somewhere else, being on tour can be miserable. Giving in to the routine, and at the same time allowing for the chaos to occur within it, makes all the difference in the world and the experience of tour can actually be relaxing and exciting.
Hold your seat and appreciate others…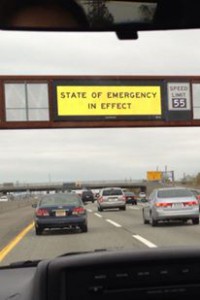 The other crucial factor I have found to feeling sane on the road is working to hold my seat when the inevitable attacks of neurosis occur, both in myself and in others. Traveling across the country in a van with a group of people (and in my case, three of us are sisters) invites all forms of emotional upheavals. It's kind of like being on a dathun, but crammed in a van and without the support of a contemplative environment and teachings. There is very little personal space and irritation and claustrophobia abound. You are around the same people day in and day out and everyone's little quirks and idiosyncrasies begin to pop up, often to the annoyance of everyone else! There is an incredible, constant opportunity to work with one's mind, and in particular, patience…patience…patience…
Even without the support of formal practice, making what can seem like the small decision to be mindful of your own level of irritation, and not take it out on everyone else, can have a profound affect on the group. (I recently told my sister, who has been touring for years now with different bands, the old fable of the "Bengali tea boy" – she thought it was a very useful metaphor for touring musicians.)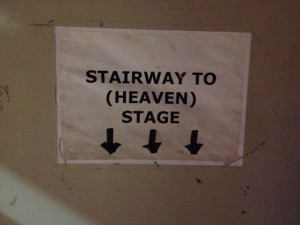 Another practice that has helped me to be at home on the road is to have a sense of appreciation for others and the time we have together. Traveling and playing music together invites an intimacy and camaraderie we as a group might not otherwise experience in everyday life. We often tour with another band which can bring fresh energy and new friendships. There is the joy of performing together every night – a reward for all of the practice and hard work that came before the tour. People and situations being not what we expect them to be can be liberating and fun. It all depends on your viewpoint: You can give in to irritation, fight and turn against one another, and generally spend the month being unhappy; or, you can work with patience and appreciation, relax and have a great time!
My practice in many ways prepared me for the experience of touring and frankly I don't know how I would live this life without it. At the same time, I'm constantly being challenged by life on the road – a gift to my practice -and I'm often struck by how lucky I am to be doing this with my life right now.
And while touring has opened up a new sense of "household" for me, at the end of the day being at home on the road is really no different than being at home in one's home. Whether I'm living my life in my apartment or out of the tour van, the more I hold my seat and open up to the people around me, the more I relax and let go of expectations, the more I am "at home" with the wild journey.
~~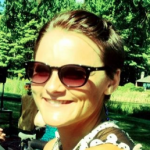 Katherine Lieberson is a second-generation Shambhala Buddhist. When not out on the road she lives in New York City and serves as the east coast representative to the Shambhala Office of Culture and Decorum. She is the drummer in the band, TEEN, which includes her sisters Teeny and Lizzie and friend Jane Herships. Their latest EP, Carolina, is out on Carpark Records.
Links: teentheband.com.
facebook.com/teentheband
@_T_E_E_N_

Post Tags:
Living Shambhala Culture
,
music
,
Office of Culture and Decorum
,
Shambhala Household