Monday
Featured Stories
Back to School?
Shambhala Times Updates from the Inside Out
Editor's Column
by Sarah Lipton
Shambhala Times Editor-in-Chief
In the northwestern hemisphere, summer is coming to a close. In northern Vermont, the trees have begun to flaunt hints of autumnal hues, the colors cascading rapidly towards their October denouement of brilliant orange, vibrant red, fiery yellow, and deep purple. The harvest season is upon us, at the markets, and on the Shambhala Times. It is now, then, back to "school". Or is it?
At this point, almost all of us in Shambhala have heard the Sakyong's brave, strong and clear message that we now need to transition our Shambhala Centers towards cultural centers and away from practice houses. No longer are we merely maintaining schoolyards of Buddhism or playgrounds for tigers and lions. We are investigating how to become a village with a school in it.
In the first paragraph of Sakyong Mipham's latest public book, The Shambhala Principle, he says, "We humans have come to a crossroads in our history: we can either destroy the world or create a good future." It has gone beyond practicing for practicing's sake.
So, it's not really back to school. How then are we going to proceed? Scores of Shambhala Centers around the world have taken this message to heart, and stories have been streaming in about how they have been changing the skin of their Centers to allow a different heartbeat to emerge. We have heard about recent changes in Los Angeles (Making it Bloom), and coming soon, we'll also hear about quite a number of other centers and their changes. Look for articles over the next months about Chicago, Boston, Akron-Canton, White River Junction, and more.
Here at the Shambhala Times, we have endeavored to keep the stories rolling through the summertime, and we are now gearing up to be able to share even more than before through the autumn, winter and spring. Some of these changes you will see in obvious displays, and others are less visible. With a core team of volunteer editors, and a new Shambhala Times Intern program, we'll be able to bring you even more stories from around our worldwide mandala. Please stay in touch.
As you begin treading this new season of exploring culture, what are you thinking about? We would love to hear from you. We want to know what the changes are that you see visibly in your centers, and we want to hear about the undercurrents, the conflicts, the challenges, the successes, and the path of your transformation – skin and bones!
~~
Make the Shambhala Times your homepage.
Donate to help those of us behind the scenes continue bringing you this wide array of news and features.
Get involved at your local Center by starting or writing for your Center's blog.

Send us stories, photos, videos, and news announcements.
Join us in the social mediasphere on Facebook and Twitter.
Volunteer your time as an editor, writer, tweeter, videographer, or photographer. Click here to see how.
Share your voice. Share your perspective. We want to hear from you.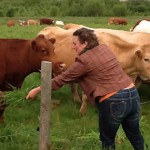 ~~
Sarah Lipton has been the Shambhala Times Editor-in-Chief for just over two years. She plans to continue in this role for a little while longer, even though her world travels are slowing down and she and her husband are getting ready to settle down in the Burlington, Vermont area. What does she plan to do this fall and winter? Write books, make quilts, and cook delicious food. See previous editorials here.
Post Tags:
editorial
,
Shambhala Principle